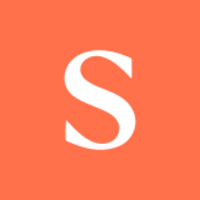 Seyna
Senior Product Designer
Permanent contract

 

Possible full remote
The company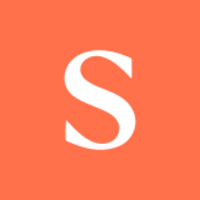 Seyna
The job
Senior Product Designer
Permanent contract

 

Possible full remote
About
Seyna's vision is bold - we are building the infrastructure enabling any company to create, sell and manage insurance. Selling and managing insurance should be as easy as using Stripe to collect payments or Shopify to run your eCommerce (find out more here).
We can (and will) achieve it if our technology is best in class. To make it happen, Seyna is looking for a Senior Product Designer. Join us to invent and build the future of insurance !
We are tackling hard user problems, which require world-class product design. There is a lot to build. We're seeking creative problem solvers that can untangle complex problems. You'll deliver polished, delightful products for end-customers, brokers, and insurers. You'll use your full range of skills including strategic design, interaction design, and visual design to solve problems and craft amazing experiences. You'll partner with the product management, engineering, and marketing teams to deliver end-to-end solutions that are functional, usable, and totally lovable.
Join us, to make Seyna become the new standard of user experience in the industry!
We're off to a great start. Our founding team includes experienced leaders from insurance and high growth technology companies. We raised a record 14M€ seed investment. Our clients already include large brokers (Verspieren), specialized brokers (Phenomen, Mimat) fast-growing insurtechs (Garantme) and international distributors (FNAC, ElectroDepot).
Now we need you !
Job description
What's a Senior Product Designer, at Seyna ?
As Seyna's Product Designer, you will own the UI/UX design of Seyna's platform working alongside our fast growing Product Management team.
With that in mind, you will :
Define the user experience, interactions, and user interface through user flows, information architecture, sketches and wireframes, and finally, visual design
Design simple, elegant, data-driven, user-centric experiences that delight users
Participate in user research and testing
Help maintain visual and brand consistency between all products and outlets while exploring new stylistic approaches when necessary
Build, enhance and maintain a comprehensive, detailed and beautiful design system, and supervise its implementation by the engineering and product management teams.
Contribute to Seyna's success, by making sure Seyna's product is universally acclaimed for its bold and innovative design
Collaborate with stakeholders to translate business goals into unique product experiences
Report directly to our Head of Product
Preferred experience
What we hope you have
Great UI skills, you are able to deliver high-fidelity designs using Figma for the Engineering team to implement.
You don't only focus on the graphical aspect of the product but also you care about the user experience and feeling when using the product.
You are a product design expert. You are obsessed with breaking new creative ground, through crafting the best ideas and telling the best stories of their kind.
Possess not just exceptional product design skills, but the ability to implement strategic and conceptual thinking as well.
Have experience in creating and implementing a design system from the ground up as well as defining a strong brand identity through user interfaces and experiences
Proven ability to collaborate cross-functionally. You are comfortable with all the functions (product, engineering, sales, accounting, marketing, legal, etc…), and they love you too
It's a plus if already at a B2B platform company, with exposure to data applications and integrations
Convey design ideas via sketches, storyboards, high-fidelity mockups, prototypes, or animations
Excellent communication skills, in French and in English
A compelling portfolio of work that demonstrates high-quality design work that also tells a story that you are a deep design thinker
A head for experimentation, measurement, and data-driven decision-making
Proven understanding of, and empathy for, business people. Show us your off-the-charts customer satisfaction scores
Organized and self-sufficient
What you'll get from us
A terrifically compelling opportunity of designing from scratch an entire platform ecosystem
A very fast-growing company, which already generates real revenue
An environment of radical transparency, open access to all the data, and collaborative colleagues
Market salary and stock options, in high growth, well-financed, insurtech
A great office in the heart of Paris. A remote-friendly environment (our team comes to the office on average 2-3 days per week)
A tremendous amount of autonomy and responsibility
Meet the team
This content is blocked
Youtube cookies are required to show you this content
Questions and answers about the offer
Add to favorites

Share on Twitter

Share on Facebook

Share on LinkedIn