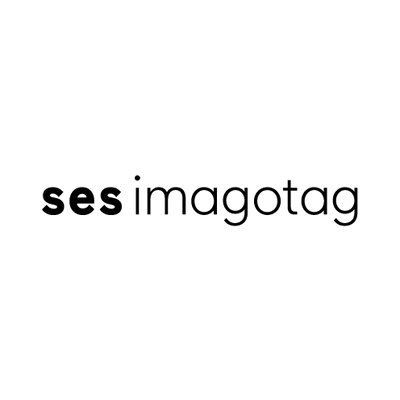 SES-imagotag
Product Marketing Manager
This position was filled!
Who are they?
SES-imagotag est le leader mondial des étiquettes électroniques et des solutions digitales pour le commerce physique qui compte parmi ses clients plus de 300 grands groupes de distribution alimentaires et spécialisés en Europe, Asie et Amérique du nord.
SES-imagotag a développé la plateforme VUSION (Cloud Retail IoT) afin d'aider les commerçants à transformer leurs magasins physiques en de véritables actifs digitaux, fortement automatisés, pilotés par la donnée, et connectés en temps réel aux marques et aux consommateurs.
En connectant les magasins au cloud, VUSION améliore leur agilité opérationnelle (automatisation des prix, disponibilités des produits, localisation, merchandising), tout en aidant le personnel en magasin, notamment en facilitant la préparation de commandes en magasin et le service client.
Enfin, VUSION apporte aux consommateurs une meilleure information produit, plus transparente, plus fiable, et synchronisée entre les canaux online et offline, ainsi qu'une expérience d'achat fluide grâce aux fonctionnalités de recherche produit, de guidage en magasin et de paiement à l'étiquette.
Job description
Reporting directly to the Director of product marketing, you'll be responsible for planning and delivering product launches and go-to market plans. You'll have for missions:
Managing of product marketing activities for a given set of solutions from ideation, to launch and throughout the solutions' lifecycle

Translating the technical aspects of the solutions into customer-oriented benefits
Leading targeted conversations with other departments (Product management, R&D…) to define solution scope and a collective go-to-market approach

Collaborate with Product owners, Marketing, and Sales in order to drive the solution messaging, positioning in the portfolio, and determine the adequate go-to-market approach
Planning and delivering comprehensive go-to-market packages incl. delivering internal and external content, trainings, playbooks and toolkits.
Language : English fluent
Preferred experience
5+ years of experience in Product Marketing, or Digital Marketing or as Marketing Generalist working with Products
Previous experience working with Sales
Preferably some experience in Digital marketing, with an understanding of existing digital vehicles ie. social media, email marketing, sharepoint…..
Strong written communication skills and ability to synthesize complex information into clear and concise presentations and plans
 
Questions and answers about the job