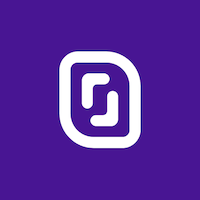 Scaleway
Software Engineer (Python, Go)
Permanent contract

 

Possible full remote
The company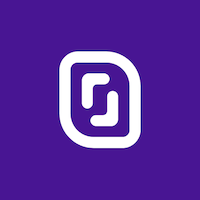 Scaleway
IT / Digital, SaaS / Cloud Services
The job
Software Engineer (Python, Go)
Permanent contract

 

Possible full remote
About
Powered by talented and passionate people working hard on democratizing the cloud, Scaleway, the 2nd leading European infrastructure cloud provider, is a multicultural company, rapidly growing into a global brand. We are present in 160 countries, with more than 280 employees of 18 nationalities.
We are a cloud computing pioneer delivering the innovative capabilities of modern multi cloud, covering a full spectrum of services for professionals: public cloud services with Scaleway Elements, private infrastructures and colocation with Scaleway Datacenter and bare Metal infrastructures with Scaleway Dedibox.
We place people at the heart of our purpose as an enabler of the internet. Our organization encourages responsibility, autonomy, commitment and thought leadership from our collaborators. Our premises are open spaces, conducive to exchange and interaction between individuals.
We believe it is our responsibility to be a positive force in society and to collectively design new systems for a better future. We want to increase access to the digital and technology industry. As our business scales, the customers we serve are increasingly diverse and global. Giving them an unbeatable experience is central to our business strategy. To better understand our customers and partners, we need a workforce that's as diverse as they are.
Job description
What we are looking for
Scaleway is looking for a Python Software Engineer who's mission is to develop Scaleway Datacenter activity. You will be responsible for creating custom applications for various clients and should be comfortable working on multiple projects simultaneously.
The ideal Python Developer will have experience with the Django framework and be comfortable working closely with internal resources.
Your Team
You will be part of a software engineering team and your scope will cover all aspects of Scaleway internal developments. Our team has various backgrounds and a wide range of skills, but all opinions matter and you will be part of the decision making process like any other team member.
All the team members will share their knowledge, so that you can improve your skills in all areas, languages, architectures, etc. In return, be prepared to do the same :)
Your mission
You understand how your solutions drive business impact for clients, business owners have a vested interest in the benefits your solutions can provide. You will be focused on helping the company accelerate growth, as well as improvements in customer service and employee productivity.
Your missions will be mainly centered around 6 key points :
Work to improve the building block of Scaleway
Work individually and collaboratively to deliver solutions in live production systems
Support, maintain, and resolve problems for custom features in live production systems
Optimize systems for performance, flexibility, and maintainability
Create and maintain documentation around APIs and configuration
Keep code easy to maintain and keep it easy for others
Who you are and what you know
You are passionate about Software development
You are able to see and understand the big picture of software and performance
You have strong experience with Python / Django Framework
Experience with version control, specifically Git
Good understanding of Linux administration and internals
Understanding and familiarity of the fundamentals of Linux scripting languages
Ability to react fast on bugs/regressions
Self-motivated with strong organizational skills
Technical Environment
Environment Open source
Languages : Python, Go, Javascript, PHP
Framework : Django
Container : Docker
SaaS solution : Salesforce
API : REST, GraphQL
Cache : Redis
Databases : MySQL, Postgresql
Queuing : Celery
Secrets Management : Vault
Configurations Management : Ansible
Scripting : Python, Bash
Of course, if you don't tick all the boxes, it's normal. Each team member has a technical base around the system and the application. Team spirit and sharing knowledge do the rest.
What could be useful
Experience operating distributed, business-critical systems
Experience building CI/CD pipelines
Experience with MySQL or PostgreSQL in a production environment
Knowledge of TCP, ModBUS, SNMP protocols and CanBUS systems
You know how the internet works (i.e. HTTP, DNS, TLS, etc).
Contribution to open-source projects
Experience with Ansible and/or Puppet, Saltstack for Automation and DevOps Operations
You recognize yourself by reading these lines and you want to join a fresh , innovative, growing company where it is good to work?
Then don't wait any longer and join us :)
This position can be based in Paris, Lille or full-time remote
Meet the team
This content is blocked
Youtube cookies are required to show you this content
Questions and answers about the offer
Add to favorites

Share on Twitter

Share on Facebook

Share on LinkedIn
We thought these articles might interest you
Get inspired with this selection of articles