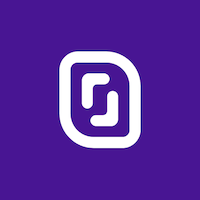 Scaleway
Head of Developer Relations
Permanent contract

 

Possible full remote
The company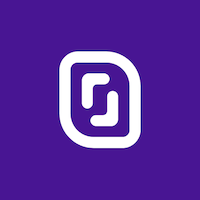 Scaleway
IT / Digital, SaaS / Cloud Services
The job
Head of Developer Relations
Permanent contract

 

Possible full remote
About
Powered by talented and passionate people working hard on democratizing the cloud, Scaleway, the 2nd leading European infrastructure cloud provider, is a multicultural company, rapidly growing into a global brand. We are present in 160 countries, with more than 280 employees of 18 nationalities.
We are a cloud computing pioneer delivering the innovative capabilities of modern multi cloud, covering a full spectrum of services for professionals: public cloud services with Scaleway Elements, private infrastructures and colocation with Scaleway Datacenter and bare Metal infrastructures with Scaleway Dedibox.
We place people at the heart of our purpose as an enabler of the internet. Our organization encourages responsibility, autonomy, commitment and thought leadership from our collaborators. Our premises are open spaces, conducive to exchange and interaction between individuals.
We believe it is our responsibility to be a positive force in society and to collectively design new systems for a better future. We want to increase access to the digital and technology industry. As our business scales, the customers we serve are increasingly diverse and global. Giving them an unbeatable experience is central to our business strategy. To better understand our customers and partners, we need a workforce that's as diverse as they are.
Job description
In order to support Scaleway's ambitious international growth strategy, the Marketing team is recruiting a Head of Developer Relations who will build our global developer advocacy strategy, recruit a 5-person team, and define what developer advocacy means at Scaleway.
Mission
As a Head of Developer Relations, you will build and manage our developer advocacy strategy, launching original initiatives and partnering with existing developer-facing teams like documentation, field, content, campaigns, product marketing & our startup program to ensure that we engage authentically with the developer community.
As a leader in the Marketing department, you will keep a close eye on the growth of our self-serve revenue and sales pipeline, the two north star metrics for the marketing department today; however, we expect you to help us define the third north star metric upon which developer advocates should be measured and which the entire marketing department should rally behind.
You will report directly to our VP Marketing, Liam Boogar-Azoulay, and you will be expected to communicate a clear roadmap, report on outcomes, and bring other teams into the fold.
Scaleway counts on you to ramp up quickly by building a developer relations roadmap that unites & ignites our various developer-facing teams, integrating your unique understanding of how best to engage with developers in 2021 and beyond. In the future, we'll look to you to manage a team of developer advocates, each with their own technical areas of expertise, priorities & initiatives.
Responsibilities
Familiarize yourself with our existing channels for community engagement, such as social media & our Scaleway Community on Slack.
Build a Developer Relations strategy that amplifies our existing team efforts and builds new engagement tactics targeting communities you believe we should invest in.
Recruit and build a team of developer advocates across Europe who will operate in tandem to our Startup Program & field team members.
Define and report on key metrics that reflect that progress of your developer relations strategy.
Inject your developer relations perspective into existing projects, such as the Breakathon,
Spin up new Developer Relations-led content, field & campaign initiatives that all of Scaleway will get behind.
Speak on behalf of Scaleway at events, leveraging your technical product & industry expertise.
Channel feedback from the developer community back to our product & marketing teams to improve the way we build for and speak to the developer community.
Set & maintain ambitious OKRs that draw a direct line between your work's impact and the company's growth strategy.
Challenge yourself to grow into the role that Scaleway needs tomorrow by pursuing continuous professional development.
The Ideal Candidate
You have previously worked in, and ideally taken a leadership role, a developer relations team with a global footprint.
You are familiar with Scaleway's product portfolio and are comfortable building using Scaleway's or one of our competitor's products.
Your passion for public speaking is surpassed only by your passion for listening to developers.
You are an active member of a developer community that our users are part of.
You have a previous experience working in software-as-a-service environment, ideally a cloud hosting provider.
You are excited by Developer Relations having the support of the Marketing Department, and you understand the benefits & potential trade-offs that come with it.
You thrive in an autonomous environment.
You love to learn every day.
You are curious & passionate about the future of cloud computing.
The Recruitment Process
During your recruitment, we hope to introduce you to the colleagues, leaders & team members with whom you will be working, as well as to provide realistic expectations for what you can expect to accomplish during your time with us:
Let's get to know each other: Liam BOOGAR-AZOULAY .
Virtual presentation: prepare a talk about a topic you're passionate about and present it to Scalers.
Meet the teams you'll work closest with: Océane Franc Rémy Leone
Meet our co-founder: Arnaud BRINDEJONC DE BERMINGHAM
Meet the whole marketing team: join us for lunch in Paris, Lille, or virtually
Offer.
You recognize yourself by reading these lines and you want to join a young, innovative, growing company where it is good to work?
Then don't wait any longer and join us :)
This position can be based in Paris, Lille or full-time remote
Meet the team
This content is blocked
Youtube cookies are required to show you this content
Questions and answers about the offer
Add to favorites

Share on Twitter

Share on Facebook

Share on LinkedIn
We thought these articles might interest you
Get inspired with this selection of articles