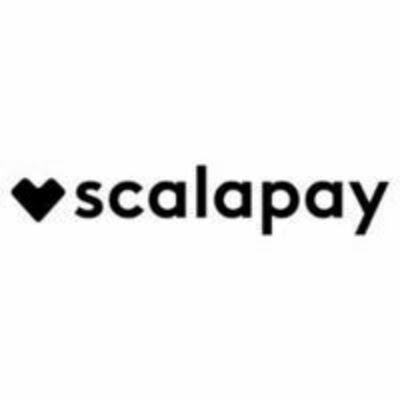 Scalapay
Head of Cards & Digital Payments
Permanent contract

 

Education:

Not specified

Experience:

> 5 years
The company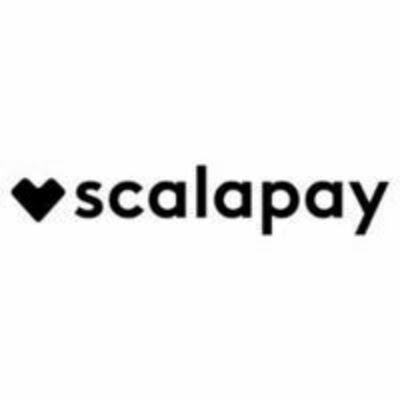 Scalapay
FinTech / InsurTech, Fashion, Lifestyle

From 50 to 250 employees
The job
Head of Cards & Digital Payments
Permanent contract

 

Education:

Not specified

Experience:

> 5 years
This position was filled!
Who are they?
Scalapay transforme la façon dont les consommateurs réalisent leurs achats online et en magasin, en permettant aux commerçants d'offrir à leurs clients des expériences magiques.
Avec plus de 4 000 détaillants dans les secteurs de la mode, de la beauté, de la maison et du voyage qui nous font confiance (Moschino, Calzedonia, Gérard Darel, Nike, Shein, pour n'en citer que quelques-uns), nous avons plus d'un million de clients qui utilisent Scalapay aujourd'hui en Europe.
Après une série B de 497M$ en février 2022 menée par Tencent et Willoughby Capital, nous avons obtenu le statut de licorne ! Grâce à cela, nos équipes grandissent rapidement et nous recherchons des talents extraordinaires pour venir rejoindre l'aventure et nous aider à façonner l'avenir du paiement et des produits checkout dans l'écosystème eCommerce.
Travailler avec nous signifie un quotidien où tout va très vite, où chacun a l'opportunité de mener des projets passionnants et stimulants, et de faire partie d'une équipe animée par 4 valeurs très fortes : #createmagic #staycurious #beimpactful #playasateam.
Nous sommes fiers d'être l'une des 10 meilleures startups pour lesquelles travailler selon LinkedIn, et la startup de l'année 2021 en Italie.
This is where your magic happens. If you love it, Scalapay it 🖤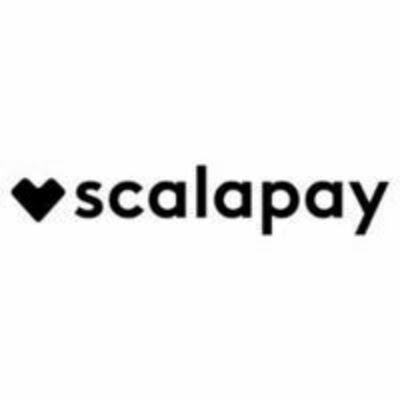 Visit the profile
Rencontrez Charles, Group Head of People

Rencontrez Gabrielle, Head of Sales France

Rencontrez Mehdi, Integration Manager
Job description
Thanks to our innovative BuyNow PayLater payment solution, Scalapay is transforming the way more than 2 million customers buy online and in-store, empowering 4,000+ merchants to give their customers magical shopping experiences. 
Being only 3 years old didn't stop us from becoming a unicorn 🦄 We have raised over $700mln and we did this thanks to a team built around our 4 core values: #createmagic #staycurious #beimpactful #playasateam. 
This is where your magic happens. If you love it, Scalapay it ♥
Pingki, our Chief Growth Officer, is looking for a Head of Cards & Digital Payments. 
The Head of Cards & Digital Payments business is a senior management level position, responsible for setting the strategy and providing direction, leadership and budgetary management. This role will be responsible for the development of product plans, strategies, and tactics to build a new customer journey (existing Scalapay users) thanks to the ease of use offered by the virtual card.
What you'll be doing
- Develop and implement a credit card Issuer business strategy to meet Net profit goal
- Define and launch new products, features, and capabilities including defining the product/feature and go to market strategy, and upgrade existing ones to increase product relevance. Participate in technology development and market launch activities
- Responsible for pricing & positioning for the range of Credit Card products. Work with marketing team, Advertising and PR agencies to ensure visibility and positioning of Brand & products.
- Spearhead partnerships & affinity programs to enhance market share.
- Responsible for Activation, Usage & retention-loyalty programs. Develop & implement programs for increasing card spends & improving the % of repeat usage
- Responsible for sales from all channels including affiliation network, in-store, and all relevant channels.
- Customer centric, you analyse competitive industry landscapes to identify relative trends, threats, and opportunities
work closely with Legal, Tech and Products and marketing teams
What you'll need
- 8-10+ years of Financial institution experience, min 5 years of which should be in credit cards business
- 6 years of sales exposure, relevant exposure to credit cards marketing and product development.
- Extremely strong in understanding of payment products , underlying profitability metrics & impact of rewards/ product metrics on product profitability .
- Understanding of implications of rewards pricing on the profitability of the cards and loans business .
- Understanding of how to generate value from partnerships
- Strong in partner management and managing key cobrand partners and key relationships.
- In-depth knowledge of industry and competitor products/services
- Italian native speaker, with a professional knowledge of the english language
Nice to Have
- Experience in a tech startup/scaleup
- Experience in the Payment industry 
- An experience in the Retail and/or Fintech industry 
Soft skills
- Inspirational brand & business vision
- Strong leadership & management skills
- Above average analytical thinking
- A team player mindset
- Excellent project management skills
Why you should join Scalapay:
- Attractive packages based on skills and experience
- International environment with significant challenges to be met every day
- Lots of opportunities to work with a team of industry tech leaders who are focused on delivering products that offer exceptional user experiences
- Personalized support to accelerate your professional growth and take ownership of the products you deliver: we want to help you grow!
- Latest technologies and being encouraged to bring your flair to the role.
Recruitment Process:
1) A quick chat with Gaia our Talent Acquisition Manager
2) The first interview with the Hiring Manager to deep dive into your experiences and better understand your motivation
3) A case study to test your hard skills
4) A Bar Raiser session where you'll get to meet different people at Scalapay and see if you'll fit into our culture
_________________________________________________________________________
Want to learn more? Don't hesitate and explore our Careers website, and our LinkedIn, WTTJ, Meritocracy and Glassdoor pages.
Pro tip: send your CV in English 😉
Super Pro tip: we know that application processes can be scary and frustrating but… we look for talent, not people that tick all our boxes.
We believe in the power of diversity: Scalapay is an Equal Opportunity Employer for any minority, disability, gender identity or sexual orientation.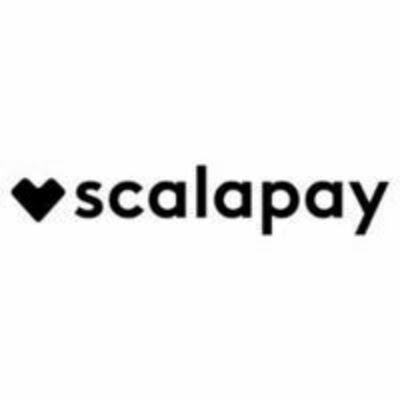 Scalapay
Interested in this offer?
Questions and answers about the offer