Sanofi
VACCINES - Data Scientist M/F
Permanent contract

 

Val-De-Reuil
The company
Sanofi
The job
VACCINES - Data Scientist M/F
Permanent contract

 

Val-De-Reuil
Who are they?
At Sanofi, we pursue the miracles of science to improve people's lives. In France, more than 20,000 passionate men and women tirelessly push their limits to transform the practice of medicine and improve patient health with drugs and vaccines.
The desire to advance science is our strength. We want to improve the health of populations and find new solutions for patients by combining scientific progress and advanced technologies.
In France, we provide more than 400 drugs, vaccines and health products, including 17 vaccines and more than 200 drugs of major therapeutic interest.
Sanofi's roots are anchored in France where most of the Research and Development is located. In the French medical research landscape, we hold a central role and actively participate in the construction of a dynamic health sector.
To contribute to the world of tomorrow, three commitments guide our actions: access to care for the most vulnerable, inclusion of all through work and preservation of the planet. Nothing would be possible without the remarkable mobilization of our employees and partners.
Visit the profile
Rencontrez Masumi, Product Owner d'outil marketing automation, Adobe Campaign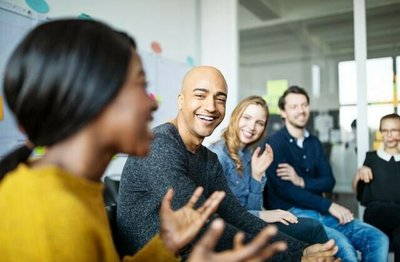 Rencontrez Mélanie, Alternante Chargée de Communication et des Projets Digitaux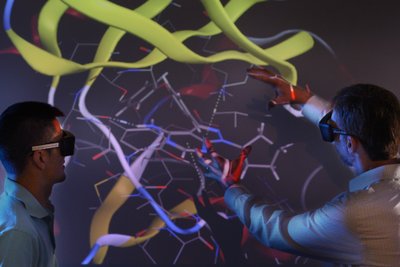 Rencontrez Julie, Chef de projet Informatique pour le département Real World Evidence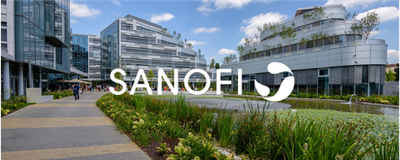 Job description
Sanofi Pasteur est l'un des leaders de l'industrie du vaccin depuis plus de 100 ans et un partenaire mondialement reconnu pour la prévention des maladies infectieuses. Nous croyons à un monde dans lequel personne ne souffre ou ne meurt d'une maladie évitable par la vaccination. ​
Le site de Val-de-Reuil est le site de référence pour la production du vaccin contre la grippe (130 millions de doses produites chaque année) et la fièvre jaune, qui sont ensuite distribués à travers le monde. 
Le contenu du poste est libellé en anglais car il nécessite de nombreuses interactions avec nos filiales à l'international, l'anglais étant la langue de travail.
CONTEXT
Manufacturing Technology (MTech) drives the vaccines industrialization and the improvement of processes and products. As the keeper of manufacturing process knowledge, it guarantees a rapid time to market of high-quality and innovative vaccines.
At the crossroad of R&D and production, MTech is recognized as a seeding ground for technical and scientific talents offering multiple possible career evolutions and committed to your development (cross-functional training, internal and external collaborations, new technologies, digital).
You will be part of an international team (9 sites) and a highly skills team (various experts, data scientists, project leaders) where solidarity and commitments are key.
Your activity will be balanced between remote and on-site work depending on priorities and preserving social link.
In accordance with Manufacturing Technologies (MTECH) department, Val de Reuil site priorities and the digital Transformation Program (Manufacturing 4.0), the mission is to develop, deliver and roll out Data Science solutions (from data extraction & data modelling to interactive visual interface development) to support process robustness effort as well as process optimization. You will also contribute to the harmonization and standardization of tools/methods supporting data sciences within the vaccines MTECH Data Science global team.
KEY ACCOUNTABILITIES
Collaborate with product & process expert, production & quality teams to
Understand the client's goals and requirements
Extract & manage the data required
Provide data modeling through machine learning, advanced statistics/mathematics)
Develop interactive end-user interface/application 
Contribute to the site digital transformation program
Propose new Proof of Concept
Contribute to site digital project or collaborative POC
Scout and implement new innovative Data Science tools or solutions 
Contribute to the community of practices around Data Analytics (internally Data Scientists across the Vaccines network - externally with partnerships) by delivered harmonized and standardized tools/methods & coding best practices supporting Data Science within the vaccines industrial landscape
SCOPE AND DIMENSIONS
Breadth of responsibility (global/regional/country/site)
Local Data Science activities in Val de Reuil (France) including also interactions with other Data Science team (North America, France, India)
Close collaboration with product & process expert & interactions with the different site department (production, quality, supply chain)
Key dimensions
Data Science Val de Reuil team is a Key Enabler of the Digital Transformation of the site & Global Data Science department
Freedom to act, level of autonomy
Responsible of his/her Data analytics scope in accordance with the Data Science Vision, Strategy & Way of working
Any decision with respect to internal procedure
Lead Proof of Concept
Contribute to manufacturing 4.0 projects
PROFILE
Team spirit/Cooperate Transversally/Strive for Results
Think Strategically/Act for Change/Commit to Customers
Engineer or PhD in a quantitative field (mathematics, statistics, computer science) with more than 5 years' experience as a data scientist, BI developer
Expert in delivering insights through Machine learning, Time series, NLP, image processing,

TensorFlow

Hands-on experience with

SQL, Athena Query, Hive
Python (Pandas, NumPy, SciPy) and/or R/RSHINY
GitHub/GitLab 

Ability to push model into production and handling ci/cd pipeline is a plus
Solid analytics tools development foundation (data visualization, end user interface, applications)
Ability to deliver projects with complex requirements and a strong customer focus
Ability to succeed in a team-oriented environment under very dynamic conditions
Ability to influence and communicate with a diverse group of stakeholders and from multiple worldwide sites (France, North America and India)
At Sanofi diversity and inclusion is foundational to how we operate and embedded in our Core Values. We recognize to truly tap into the richness diversity brings we must lead with inclusion and have a workplace where those differences can thrive and be leveraged to empower the lives of our colleagues, patients and customers. We respect and celebrate the diversity of our people, their backgrounds and experiences and provide equal opportunity for all.
As part of its diversity commitment, Sanofi is welcoming and integrating people with disabilities.
Questions and answers about the offer
Add to favorites

Share on Twitter

Share on Facebook

Share on LinkedIn