Recommerce Group
Big Data, E-commerce, Environment / Sustainable Development

Gentilly, Amersfoort, Bordeaux, Bucarest, Fribourg, Grenoble, Hamburg, Nantes, Wemmel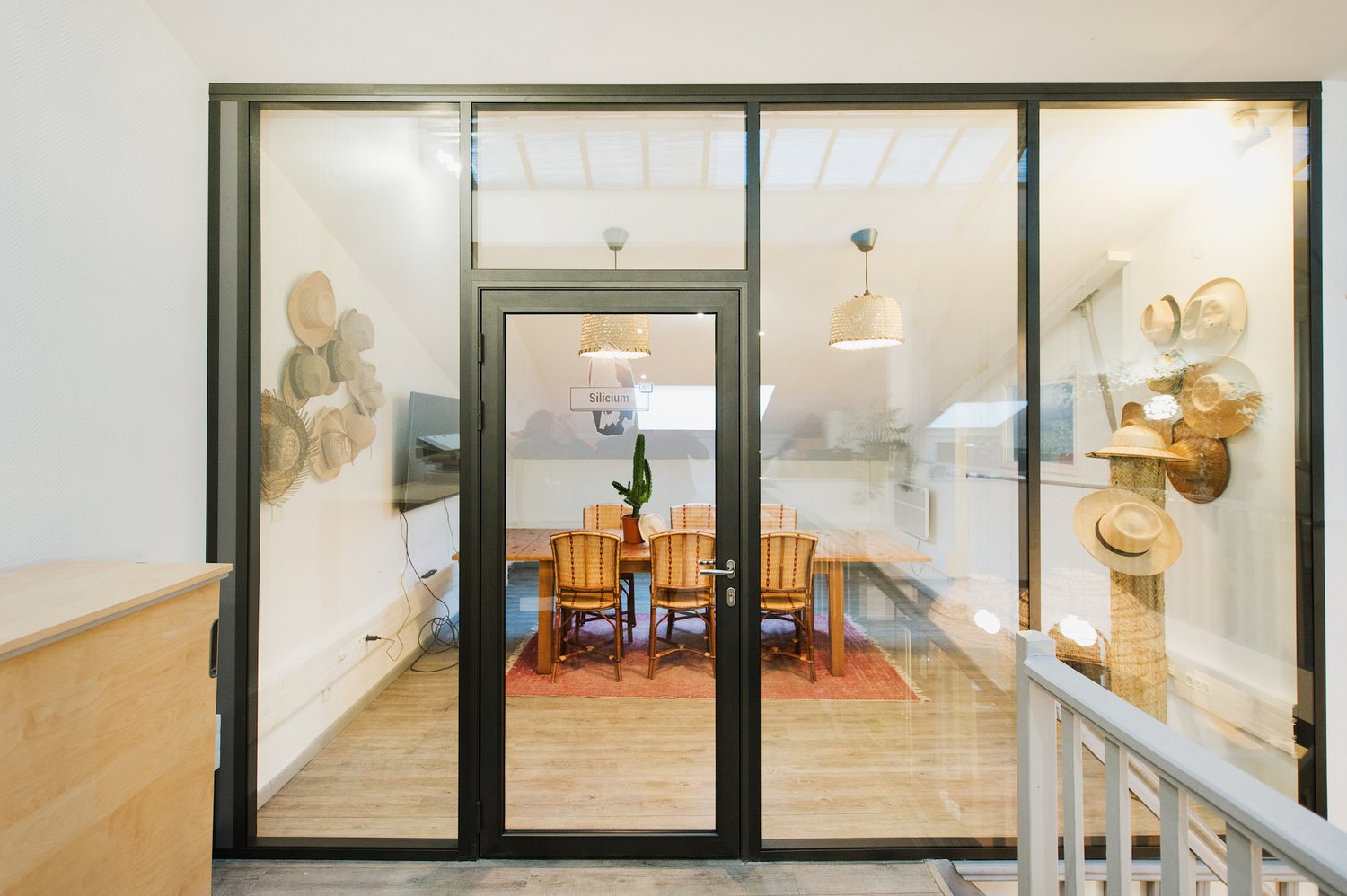 Do you come into your office with a smile on your face? At Recommerce, it happens every day! Our team, composed of Recommerçant.es, is like a big family. So if you want to be part of it, we will welcome you with open arms! A place awaits you alongside 100 people who are united and committed to the environment. If you are still hesitating, here are the 8 advantages of coming to work at Recommerce.
➡️Video for the 10th anniversary of Recommerce
The 8 advantages of Recommerce
Commitment to a better world
If ecology is important to you, you already have something in common with the Recommerçant.es (your future colleagues!). The company's watchword? The circular economy. Thanks to the takeover of smartphones and their resale in reconditioned, we fight against digital waste. As you know, resources are limited. And it takes a lot to make a smartphone. What better way to support this new way of consuming than to make it work? Having a job with a positive social impact is a lot more fun!
Giving meaning to your work
By coming to work in a company that is in line with your values, you are sure to have a good reason to get up in the morning (and not just to see your great colleagues). Whether you're a graphic designer, accountant, communication officer or trainee, your work has a real purpose. To find out more about the different Recommerce job offers, feel free to look at each job description in detail.
Go home with a smile
At Recommerce, the end of the day is over when you come home exhausted, ready to slump on the sofa. We prefer to leave with a smile and be happy to come back the next day. How do we do it? It is very simple, the good mood is key for us. Everything is done to ensure the well-being of our employees. Team meals, team sports on Wednesday lunchtime, pizza or sushi during the lunch break, barbecue, cooking sessions between colleagues... Not a day goes by without a little friendly moment that is good for morale (when the sanitary conditions allow it!).
Being part of a close-knit family
At Recommerce, every employee is listened to. It's a bit like family, but better (you also have an uncle or aunt who never listens to you?). Here, no risk! The team practices horizontal management. With this type of collaborative management, everyone has their say. The company attaches importance to parity and equality, as well as to diversity in all its aspects: gender identity, sexual orientation, aptitudes, ethnic origin, social background, age, way of life, etc.
Really participating in the development of the company
Have you ever participated in the capital of a company? Well at Recommerce, the company deployed in 2020 the BSPCE(New Business Creators' Share of Subscription Warrants) scheme to reward the employees who participated in its growth and to thank them for their involvement and success. For the moment, few companies are using this mode of operation. But fortunately, the business world is changing and managers are keen to involve their employees in the company's success. You are no longer just an employee and a Recommerçant.e, you participate in the development of an innovative start-up!
More than an employee, be a Recommercant.e
Every Friday is the day of the weekly meeting. From the CEO to the accountant assistant, the whole company is present and everyone can give their ideas. Recommerce relies on collective intelligence: whatever your status, your age and your place in the company, you can give your opinion and propose solutions. This hyper-transparent operation is perfect to understand all the company's issues, to offer visibility to each employee, and to allow a descent of information. And as the saying goes: "alone we go faster, together we go further"!
Integration worthy of the name
For your first day, a Buddy will accompany you. He is the perfect person to answer all the questions you don't dare to ask. Here's an overview of what to expect when you arrive:
Welcome by the HR team and signature of the contract
Team lunch offered
Training of all kinds
Breakfast with the founders
Point with your manager
Integration lunch (yes yes, one more!)
Participation in La Fresque du Climat as soon as the employee joins the company -> the objective is to raise public awareness of climate change. Awareness raising is done through a serious collaborative game where participants co-construct a fresco summarizing the mechanisms of climate change.
Benefit from exclusive advantages
Thanks to the Recommerce Touch, you can benefit from many advantages:
2 coupon codes that can be used 3 times each so that all your friends and family can benefit from it;
Swile restaurant card (ex-Lunchr);
Refund Navigo 50% and Velib 100%;
Organic fruit basket;
Access to an online training platform, and not only to learn how to do a dynamic crossover on Excel, you will also find relaxation or piano lessons ;
Collaborative meal with Monexlunch ;
MonexTriip, a company seminar organized once a year (get ready to spend two unforgettable days) ; -BSPCE, a financial mechanism to reward Recommerrants.
Partial home office possible
ReCommerce is one of the 120 companies in the prestigious Next 120 index.🤩 ReCommerce is the expert in smartphone resale, refurbishment and trade-in. We give a second life to mobiles thanks to innovative technologies and methods, from collection to resale. We offer the widest range of refurbished smartphones on the market under the Recommerce brand, as well as innovative take-back solutions on the web and at the point of sale. We work with the largest European distributors and with telephone operators in the French and Swiss markets... and we are expanding all over Europe.📲 Because "making sense" seems essential to us, our solutions and processes are designed to actively contribute to sustainable development. 🌱 ✨what is a "Recommercant"?
It is acting directly on the environment in a positive way by reducing the ecological impact of our footprints.
It means working as a team on projects that aim to revolutionize our modes of consumption.
It's a team sharing the same values: the quest for excellence, humility, feeling concerned about others and the future and being optimistic, always!
It means feeling good even at work: really pleasant premises, outdoor areas for our barbecues, access to a multidisciplinary training platform, a Lunchr card, lunch between colleagues by colleagues on Thursday lunchtime, team sports on Wednesday lunchtime and others.
What they are looking for
Do you love the startup spirit and dream of working for an innovative company? You don't conceive work in any other way than in a good mood? You feel concerned about the future? You dream of having a job with a positive social impact? Are you ambitious and entrepreneurial at heart? If you answer yes to these questions you will make an excellent recommencer.
At Recommerce solutions they like afterworks, ping pong, doing sports for lunch together, doing yoga on Tuesday evening, organizing meetings, tasting organic fruit every week, participating in massage workshops, having lunch together on the terrace, celebrating birthdays etc...