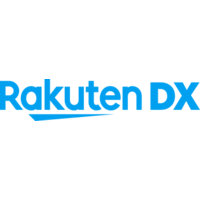 Rakuten DX
PROJECT MANAGER CDD M/F
Temporary

 

(6 month(s))

Starting date:

 

Salary between €35K and €45K

Montpellier

Partial remote authorized

Master's Degree

> 4 years
The company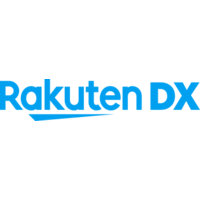 Rakuten DX
Digital, Marketing / Communications, Software
The job
PROJECT MANAGER CDD M/F
Temporary

 

(6 month(s))

Starting date:

 

Salary between €35K and €45K

Montpellier

Partial remote authorized

Master's Degree

> 4 years
About
L'objectif de Rakuten DX est de fournir aux entreprises, au travers d'une suite logicielle, des solutions de création, de publication et de gestion de contenus numériques enrichis compatibles avec tous types de plateformes. Les possibilités sont infinies : Rakuten DX mise en effet sur les grandes tendances et innovations technologiques (intelligence artificielle, machine learning, réalité augmentée, 5G…) et les intègre continuellement à ses produits au travers de nouvelles fonctionnalités.
Grâce aux solutions Rakuten DX, les entreprises sont capables de créer elles-mêmes, sans développement supplémentaire, des contenus digitaux et interactifs pour ensuite les distribuer sur des plateformes mobiles et web. Les usages sont multiples : outils d'aide à la vente enrichis, des magazines numériques interactifs, des e-books, des démos visuellement attrayantes, des documents et applications d'intégration et de formation des collaborateurs.
Leurs solutions permettent également d'associer de nombreux services, innovations et technologies issus de l'écosystème Rakuten, spécialiste japonais et mondial de l'IT.
Job description
Rakuten DX, a subsidiary of Rakuten group specialized in Digital content publishing and mobile solutions, is looking for a Project Manager to coordinate one or more project(s).
The Project Manager is responsible of one or more software project(s), from its beginning to the final delivery. This contract is a 6 months maternity leave replacement.
RESPONSIBILITIES & DUTIES
He or she coordinates departmental or cross-functional teams, focused on delivering new or upgrading existing products. He or she monitors the project from initiation through delivery including planning and directing schedules and monitoring spendings/budget.
He or she organizes cross-functional activities, ensuring completion of the project on schedule and within budget constraints. The Project Manager will execute those tasks in collaboration with Agile / Scrum teams.
The Project Manager is relied upon to identify any potential issues or risks that could affect the progression of the project. He also has to work closely with the teams to identify potential solutions.
He or she will work closely with passionate colleagues from Japan to Europe, on various digital publishing projects involving the latest cross-platform technologies.
OUR STRENGTHS
• Product with high visibility. Worldwide users,
• Talented team, ambitious and dynamic,
• Our values are based on collaboration and dialogue within the company as well as with our partners,
• Care for the environment,
• Flexible working hours,
• New spacious premises which are bright and greatly appreciated by all within the Parc Club du Millénaire in Montpellier,
• Personal desks with lifting electric system for an optimum comfort,
• Dining/relaxing areas and an outdoor deck with tables and parasols… Also, why don't you try our Ping-Pong table during your breaks?
• Various free-drinks available,
• Complementary health insurance (mutuelle), lunch vouchers and 50% of your public transportation monthly pass.
Preferred experience
• 5+ Years experience with leading, planning, managing, tracking and reporting for the full project launch life cycle.
• Passionate about technology, optionally you have had at least a minor experience with web or software programming.
• Have a proven experience with digital and mobile application project management.
• Have a proven experience with managing and working directly with the clients.
• Have a strong experience with Agile / Scrum methodologies.
• Have conducted at least two major projects with external and internal cross-teams.
• Excellent written and verbal communication.
• Have strong skills to deal with other departments and colleagues in foreign countries.
• Have a strong experience with Project Management tools.
• Have a high level of organization.
• Have the ability to perform under pressure.
• Have an analytical, rigorous and synthetic mind.
• Is fluent in English.
• PMP certified.
• Ideally, you have an Agile and/or Project Management-related certification
This content is blocked
Youtube cookies are required to show you this content
Questions and answers about the offer
Add to favorites

Share on Twitter

Share on Facebook

Share on LinkedIn
We thought these articles might interest you
Get inspired with this selection of articles