The company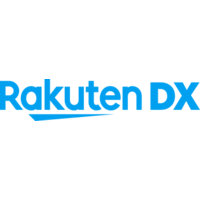 Rakuten DX
Digital, Logiciels, Marketing / Communication

From 50 to 250 employees
The job
Pre Sales engineer (M/F)
Permanent contract

 

Montpellier

Occasional remote authorized
This position was filled!
À propos
L'objectif de Rakuten DX est de fournir aux entreprises, au travers d'une suite logicielle, des solutions de création, de publication et de gestion de contenus numériques enrichis compatibles avec tous types de plateformes. Les possibilités sont infinies : Rakuten DX mise en effet sur les grandes tendances et innovations technologiques (intelligence artificielle, machine learning, réalité augmentée, 5G…) et les intègre continuellement à ses produits au travers de nouvelles fonctionnalités.
Grâce aux solutions Rakuten DX, les entreprises sont capables de créer elles-mêmes, sans développement supplémentaire, des contenus digitaux et interactifs pour ensuite les distribuer sur des plateformes mobiles et web. Les usages sont multiples : outils d'aide à la vente enrichis, des magazines numériques interactifs, des e-books, des démos visuellement attrayantes, des documents et applications d'intégration et de formation des collaborateurs.
Leurs solutions permettent également d'associer de nombreux services, innovations et technologies issus de l'écosystème Rakuten, spécialiste japonais et mondial de l'IT.
Descriptif du poste
Rakuten DX is seeking a Pre Sales engineer in order to structure and accelerate our solution sales within the Services team.
Permanent contract based in Montpellier. Starting as soon as possible.
As part of a human scale French team, as well as an ambitious international group, your expertise and experience in pre-sales activities will be your best assets to succeed.
Roles and responsibilities:
• Primarily provides pre-sales engineer support for the development and implementation of complex products/applications/solutions.
• Uses in-depth product knowledge to provide technical expertise to the sales staff, the customers and partners through sales presentations and product demonstrations.
• Assists the sales staff in assessing potential application of company products to meet customer/partners needs and may prepare detailed product specifications for the development and implementation of customer products/applications/solutions.
• Assist the sales staff and partners in answering RFIs and RFPs, as well as completing the sales proposals.
• May create detailed design and implementation specifications for complex products/applications/solutions.
• May build Proof-of-Concept and mock-ups Apps with Rakuten Aquafadas software suite based on customer/partner requirements to demonstrate feasibility of the application, often requiring rapid prototyping and/or product demo for client. May provide consultation to prospective users and/or product capability assessment and validation.
Our strengths:
• Product with high visibility. Worldwide users;
• Talented team, ambitious and dynamic;
• Support of Rakuten ecosystem;
• Our values are based on collaboration and dialogue within the company as well as with our partners;
• Care for the environment;
• Flexible working hours;
• Personal desks with lifting electric system for an optimum comfort;
• Various free-drinks available;
• Complementary health insurance (mutuelle), lunch vouchers and 50% of your public transportation monthly pass.
Profil recherché
Your profile:
With a background in high end technologies & computer sciences, experienced in SaaS industry, you are recognized for your results, your methods and your high sense of organization and expertise.
A strong experience in digital products (mobile applications & development, digital publishing, cloud-based solutions), and proven ability in selling complex software solutions requiring long sales cycle.
5+ years of experience minimum in pre-sales activities and software solution selling for French & international media and/or corporate, daily working in English.
Frequent worldwide traveling to visit prospects, customers and partners.
As well as your experience, your personality will be crucial: energy, charism and excellence will make the difference
Skills required:
• Various technical environments (Information Systems, Infrastructures, Development Languages, Application Deployment, Complex Technical Architectures, …) adaptability
• Web CMS, Web Sites deployments & architectures, Web languages (html5, css3, js) knowledge
• Mobile industry experience (mobile app development, languages, deployment models)
• Public speaker & Customer facing capabilities
• Good writing capability for RFIs, RFPs answers and Sales proposals
• Fluent in English required; Japanese and/or Spanish are a plus
• Teamwork strength
Education:
• Engineering schools master degree (bac+5)
• Universities (bac+4/5 degrees)
Salary: 45-50 k€ + bonus
Déroulement des entretiens
Step 1 : phone call
Step 2 : meet the team and our Pre Sales Director
Découvrez l'équipe de Rakuten DX
Ce contenu est bloqué
Le cookie Youtube est obligatoire pour voir ce contenu
Questions et réponses sur l'offre
Add to favorites

Share on Twitter

Share on Facebook

Share on LinkedIn
We thought these articles might interest you
Get inspired with this selection of articles