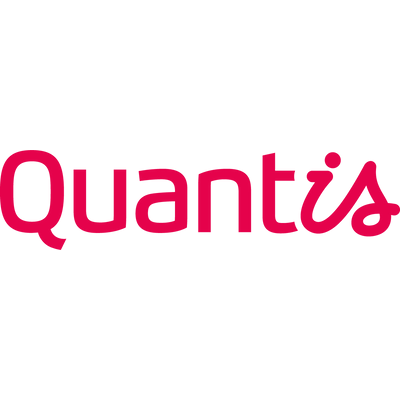 Quantis
Sustainability Program Manager in Cosmetics & Personal Care
Education:
Master's degree
This position was filled!
Who are they?
Quantis is a leading environmental sustainability consultancy pioneering approaches to solve critical environmental challenges. The group partners with major organizations across the globe who are serious about reducing their environmental impacts to future-proof their businesses and prosper in a new planetary economy. Quantis' unique approach combines deep environmental expertise, strategic business knowledge, and enterprise transformation skills to help organizations shape policies, practices and business models that align with the planet's capacity while building resilience, unlocking innovation, and optimizing performance. 
With offices in the US, France, Switzerland, Germany and Italy and clients around the world, Quantis is a key partner in inspiring sustainable change on a global scale.
Job description
As a Sustainability Program Manager – Cosmetics & Personal Care at Quantis, you're motivated to put your strong project management and stakeholders management skills to work towards our mission of building a sustainable future. You will lead the delivery of large and complex programs and develop client relationships in the Cosmetics & Personal Care sector. As a Sustainability Program Manager – Cosmetics & Personal Care, here's a preview of what type of work your days will include:
Definition and respect of project's scope, Support to business developers on new project proposals or client discussions
Planning and coordination of the different workstreams
Workplan and workload distribution, tasks prioritization
Project meetings animation
Project budget & timeline monitoring
Team support and coordination, active participation in project deliverables development to build the appropriate approach and results
Communication with client
Quality check of deliverables
Lead client interactions, such as project meetings/calls, steering committee meetings
Accompany the business development effort and key account management to trigger news opportunities
Some logistics to consider
Location: Hybrid Remote (offices in Paris, 75002)
Job type: Full-time or Part-time contract depending on preferences
Optimal start date: As soon as possible
Frequent collaboration with other Quantis branches (Germany, Switzerland, USA and Italy) via web-conferencee
Preferred experience
Project/Program Management
For 8+ years, you've been developing project management skills (including project risk management) in the consulting world through the management of complex client projects (multi-stakeholders, large budgets and/or project teams, challenging environments), and aim at excelling in this function.
You have proven capacity and leadership to organize and motivate a community, deliver progress and achieve goals. Your organizational skills (time management, scheduling…) are top-notch.
You're able to design and teach project management, focusing on improved efficiency, profitability, and collaboration, as well as diverse specific project management methodologies
You have strong interpersonal and organizational skills, and solid experience in managing conflict, creative problem solving (removing impediments to success), team building (including motivation, inspiration, empowerment), training, negotiation, collaboration, building a shared understanding, team engagement and communication.
You're able to guide a project team to work independently, and on schedule, while maintaining high quality and a highly positive team energy and spirit. You are strong in peer leadership and able to empower teams without direct authority.
You communicate effectively and efficiently in fluent English verbally and in writing. French language skills would be a big plus.
You have strong strategic and critical thinking skills.
You feel at ease in agile, fluid organizations and are looking to contribute to the development of services in this type of structure. You're a collaborative team player and will feel at home in a positive, supportive and dynamic work environment.
Stakeholders management
You have proven experience in managing multi-stakeholder programs:
You know how to manage expectations from a large number of stakeholders
You are used to build multi-stakeholders alignment toward a common vision
You feel comfortable leading very frequent meetings and manage a large group dynamic
You have strong skills in developing relationships with existing and new clients, internal team members, collaborators
You have a consultative approach working with clients.
You have proven ability to network effectively.
You have a positive, proactive attitude and are focused on problem solving.
You prefer working with a high level of autonomy and self-management.
Sustainability
You're an experienced, seasoned, and motivated sustainability professional with a minimum of 5+ years of experience in the field, looking for a big opportunity to work with top sustainability leaders and experts.
You have experience in sustainability, consulting or otherwise, showing a strong understanding of sustainability topics, services, and client needs relevant to Quantis.
Ideally: you have experience in technical sustainability approaches (LCA / product footprinting, corporate footprinting…)
You are strongly willing to contribute to our client's sustainability journeys.
Recruitment process
Phone Screening (30 minutes) with a member of the Talent Team
1:1 (45 minutes) with the Hiring Point Person
Panel interview (1 hour and a half) and assignment
We are ready to make an offer!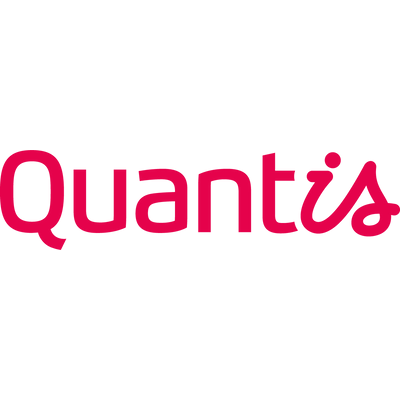 Quantis
Interested in this job?
Questions and answers about the job