PriceHubble
Senior Software Engineer - Web scraping
Permanent contract

 

Paris

3 years of college
The company
PriceHubble
Software, Residential Real Estate

From 50 to 250 employees
The job
Senior Software Engineer - Web scraping
Permanent contract

 

Paris

3 years of college
Who are they?
PriceHubble is a B2B proptech company that develops valuation and analysis solutions for the residential real estate market. To get straight to the point, its solutions allow real estate professionals (investors, developers, banks, real estate agents, brokers, etc.) to evaluate their real estate assets as closely as possible, to advise their individual customers and to offer a digital and personalized experience. Big data and machine learning are at the heart of its model. PriceHubble is already present in 9 countries (Switzerland, France, Germany, Austria, Japan, the Netherlands, Belgium, Czech Republic and Slovakia) and now has more than 130 employees worldwide.
Visit the profile
Meet Paul, Lead Data Scientist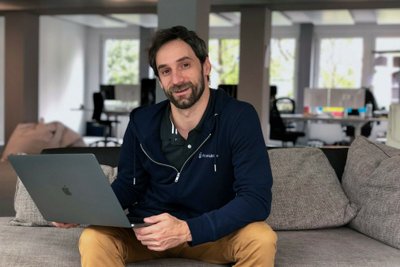 Meet Nicole, Customer Success Manager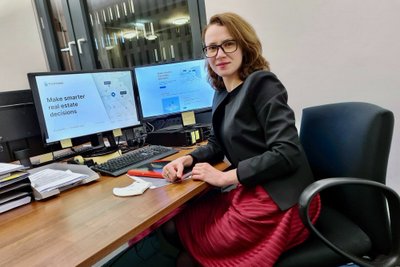 Meet Maxime, Lead Data Acquisition
Job description
PriceHubble is a PropTech company, set to radically improve the understanding and transparency of real estate markets based on data-driven insights. We aggregate and analyse a wide variety of data, run big data analytics and use state-of-the art machine learning to generate stable and reliable valuations and predictive analytics for the real estate market. We are headquartered in Zürich, with offices in Paris, Berlin, Hamburg, Vienna, Amsterdam and Tokyo. We work on international markets, are backed by world-class investors and treasure a startup environment with low bureaucracy, high autonomy and focus on getting things done.
Your team:
Data at PriceHubble is:
Made of almost 35 engineers (25% of the company) and growing, focused on Data Engineering, Data Science and Data Acquisition.
The backbone of any PriceHubble product, by orchestrating dozens of daily and hourly data pipelines and scrapers with millions of geospatial data points
Working with state-of-the-art technologies such as Spark on k8s, Tensorflow, Kubernetes, Google Cloud Platform, Airflow, Docker, Scrapy.
An international team with engineers working from Paris, Zurich, Berlin, Hamburg and remotely from EU*
Yourresponsibilities:
Development of scrapers
Automate the deployment of scrapers on a cloud architecture
Build tools lowering the cost of developing scrapers on a new website
Define strategies for monitoring the validity of the extracted data
Improve and widen the team's arsenal for avoiding banning
Craft and test strategies to optimize the calls made to a website
Debug and maintain scrapers
Requirements
Background:
BSc in Computer Science or equivalent
At least 2 years of experience in the industry
An experience in web crawling
Proficiency in Python and Scrapy
Nice to haves:
Puppeteer / Splash knowledge
Familiarity with software engineering best practices (clean code, code review, test-driven development, ...) and version control systems
Understanding of basic data structures and algorithms
Familiarity with cloud computing technologies and our tech stack (GCP, Kubernetes, Docker and Airflow)
JS knowledge
Soft skills:
You want to work in a fast, high-growth startup environment
You like beautiful software and not just software that solves a problem
You like to learn from your colleagues and share your knowledge and experience
You are comfortable working in English; you have a great read, good spoken command of it
* We are interested in every qualified candidate who is eligible to work in the European Union but we are not able to sponsor visas.
Benefits
🕓 Flexible work hours
👖 Casual dress code
🍏 Free snacks, fruits, coffee, beers, sodas
🍺 Thursday drinks
✈️ Relocation package
📘 L&D program
🏢 Well-located offices
💰 Competitive salary
PriceHubble
Interested in this offer?
Apply
Questions and answers about the offer
Add to favorites

Share on Twitter

Share on Facebook

Share on LinkedIn