The company
PriceHubble
Software, Residential Real Estate

From 50 to 250 employees
The job
Principal Engineer - Online
Who are they?
PriceHubble is a B2B proptech company that develops valuation and analysis solutions for the residential real estate market. To get straight to the point, its solutions allow real estate professionals (investors, developers, banks, real estate agents, brokers, etc.) to evaluate their real estate assets as closely as possible, to advise their individual customers and to offer a digital and personalized experience. Big data and machine learning are at the heart of its model. PriceHubble is already present in 9 countries (Switzerland, France, Germany, Austria, Japan, the Netherlands, Belgium, Czech Republic and Slovakia) and now has more than 130 employees worldwide.
Visit the profile
Meet Paul, Lead Data Scientist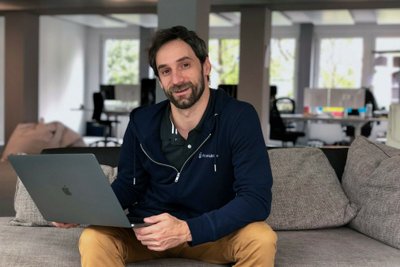 Meet Nicole, Customer Success Manager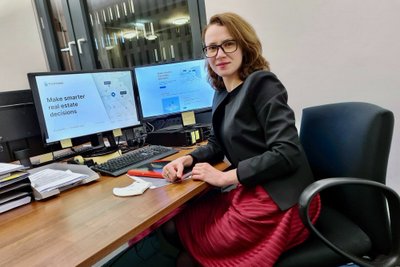 Meet Maxime, Lead Data Acquisition
Job description
As a member of the R&D department, you drive the technical direction of our online services and assist management and other senior technical leaders. You work in an agile environment, yet will be 3 steps ahead of the game. You closely collaborate with the cross functional teams building our digital landscape.
As a Principal Engineer, you report directly to the CTO. Together, you shape the technical vision of PriceHubble finding the right balance between pragmatism and adoption of emerging technologies.
If you are a curious and creative engineer that is comfortable making decisions and wants to make a difference, please continue reading!
Responsibilities
Own our API-first strategy.
Technology evangelist tackling design and architectural challenges spanning the organization.
Understand the implications of maintaining a platform up-and-running by fostering engineering best practices like readability, testability and continuous refactoring of the codebase.
Adopt a data-driven approach to steer the improvement in performance, scalability and efficiency of the solutions delivered.
Collaborate and make proposals across several teams on their engineering work, and help their team members make informed decisions in alignment with the strategic plans.
Unify architecture standards across products and teams.
Propose initial technical implementation which supports architectural changes that solve scaling and performance problems.
Looks for innovation opportunities between several teams with a willingness to experiment and to boldly confront problems of large complexity and scope.
Exposes technology and organizational needs throughout their department.
Interfaces with Engineering Managers and Senior management, and enables Staff Engineers to engage on department-level aspects of larger initiatives.
Requirements
Previous experience in a similar role.
Proven experience applying domain driven design to modular service-oriented, API-first architectures and best practices around designing, scaling and monitoring online distributed systems (using different technologies and preferably RESTful APIs or possibly asynchronous solutions).
Proven experience providing leadership with organization-wide impact, showing applied technical competence, meaningful and durable cross-organization technical collaboration.
Hands-on experience with operating infrastructure on GCP or other cloud platforms.
Comfortable operating containerized workloads and deploying on container platforms like Kubernetes.
Very comfortable with at least one modern programming language (preferably Javascript or Python).
Experience working within and directing geographically dispersed, diverse, and virtual teams.
Benefits
Join an ambitious and hungry team and enjoy the following benefits:
💰 Competitive salary because we always want to attract the best talents.
📘 Learning & Development program - We want you to feel happy, confident about improving your skills, experience level as well as your personal development success.
🏢 Very well-located offices with a great remote work policy and the possibility to work from different places.
🕓 Flexible working hours and work life balance.
PriceHubble
Interested in this offer?
Apply
Questions and answers about the offer
Add to favorites

Share on Twitter

Share on Facebook

Share on LinkedIn