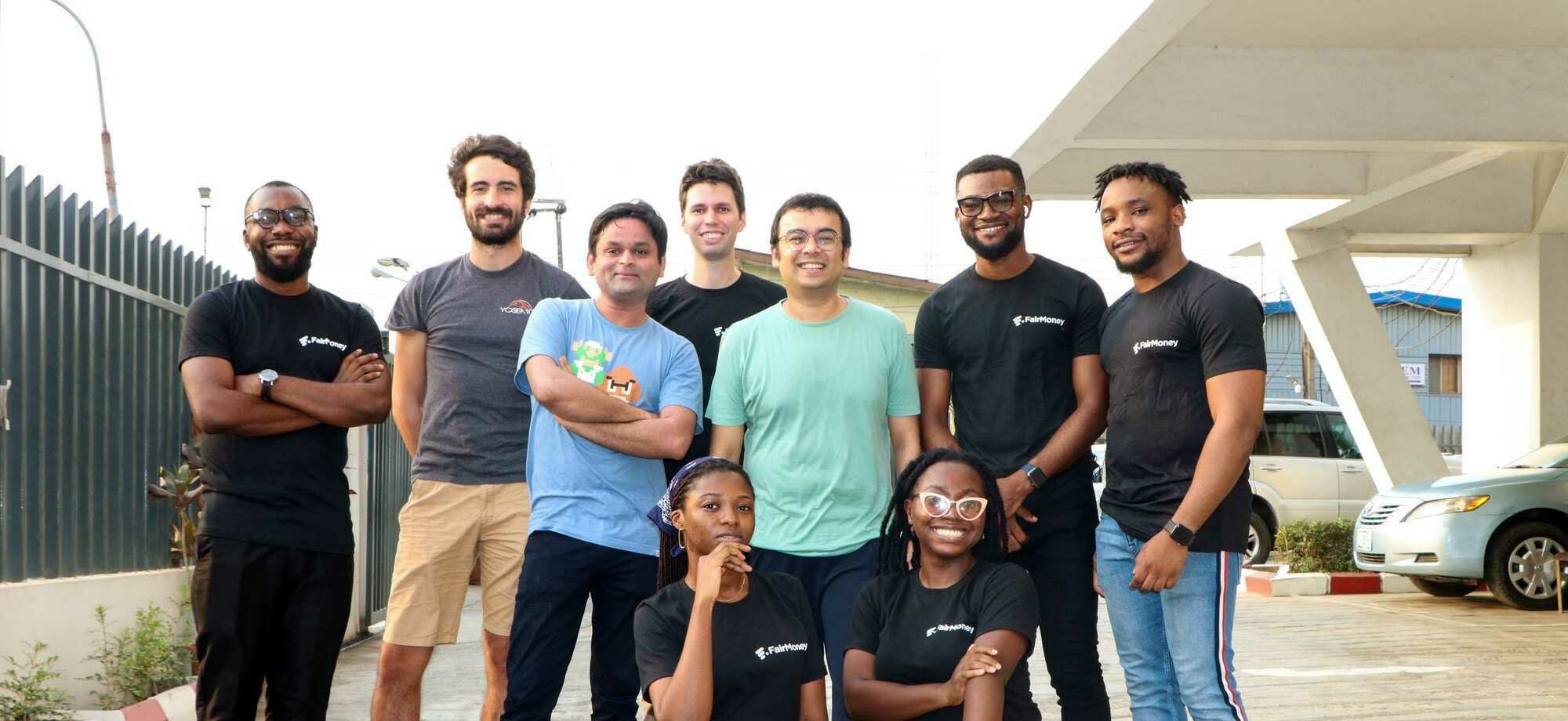 FairMoney
Banque, Big Data, FinTech / InsurTech

Paris, Bangalore, Lagos, Rīga
FairMoney a été créé en 2017 et compte maintenant plus de 100 personnes dans le monde.
Cette startup, qui a franchi la barre du million de prêts donnés en 2020, s'exporte déjà en Inde et au Nigeria. De nouveaux pays sont en discussion pour 2021.
L'entreprise est aussi en train de créer de nouvelles fonctionnalités pour ses clients comme par exemple la possibilité d'épargner ou encore avoir accès à un compte bancaire.
Leurs valeurs :
Be passionate and optimize for our users, and care for our impact.
We strive for ownership and don't rest until what we own is accomplished.
Solve large challenges, break it into small pieces, make well reasoned conclusions.
Work should be something that you love and embrace - that you measure in tasks achieved, not hours completed.
We fly high to make big and bold plans - strategize. We fly low and put our hands in the dirt to ensure the detailed high quality output of us and those that we manage.
We value execution speed and making decisions with 70% of the available data and a 30% margin of error over 100% accuracy and being blocked by over-analysis.
We don't carry frustration with us but give direct feedback to our colleagues regularly to make sure we all improve and get better.
FairMoney cherche des personnes qui aiment leur travail et sont excellentes dans ce qu'elles font, qui mettent la barre toujours plus haut.
Des personnes qui partagent ses valeurs: persévérance, pragmatisme, envie de résoudre des problèmes complexes et volonté de mener à bien sa mission: créer la banque mobile numéro un pour les pays émergents.
Pour cela, chaque employé doit être proche du client. Cela implique de voyager pour les rencontrer et créer ainsi le produit qui répond le mieux à leurs besoins.
FairMoney est une équipe internationale dont font partie Français, Nigérians, Allemands et Japonais. La diversité fait donc partie naturellement de son ADN.
Il te faut aimer voyager : chez FairMoney, le produit est créé avec le client, pour le client. C'est pourquoi tu seras amené à te déplacer dans les différents pays où opère l'entreprise, et ce quel que soit ton poste !
Questions and answers on FairMoney