The company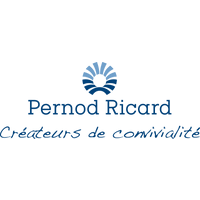 Pernod Ricard
The job
VIE - Talent Engagement & ER Advisor - Sydney
Who are they?
Convivialité, responsabilité, réussite : trois mots qui caractérisent Pernod Ricard, numéro deux mondial des vins et spiritueux. Le portefeuille du Groupe, qui ambitionne de devenir le leader de son industrie, est l'un des plus complets du marché, avec 240 marques premium distribuées dans plus de 160 pays.
Avec ses 18 500 Créateurs de Convivialité, Pernod Ricard offre de passionnantes opportunités professionnelles et favorise l'épanouissement de ses collaborateurs, tout en plaçant la responsabilité sociétale et environnementale au cœur de ses activités, du terroir au comptoir.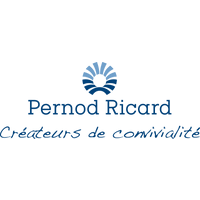 Visit the profile
Découvrez la culture d'entreprise chez Pernod Ricard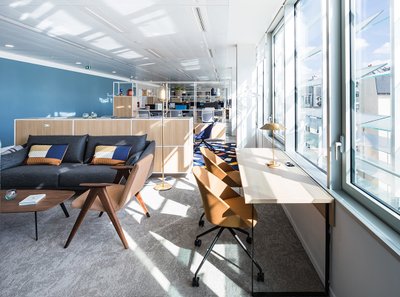 Rencontrez Astrid, Head of Supply Chain and Customer Service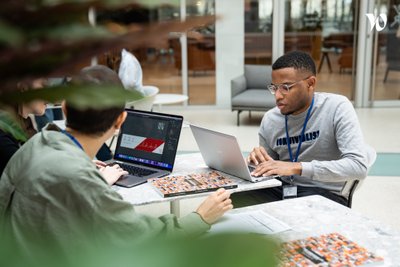 Rencontrez Erika, Digital Engagement Brand Manager
Job description
Key Responsibilities:
Recruitment Administration
Assist with  recruitment administration for PRW C&C  in  a timely manner to ensure the candidate and internal stakeholder experience reflects a high level of customer service.
Tasks include:  Driving a culture of process improvement and actively seeking out best in practice improvements which will simplify and increase productivity.
Creating workday job requisitions and posting adverts to all media channels
Creating engaging social media content for promotion of roles and EVP
Managing the recruitment communication e.g new roles, within PRW internal and external channels
Coordinating interviewers and candidates to arrange interviews. Coordinating all online, telephone and face to face interviews booking meeting rooms for key stakeholders. Completing due diligence activities e.g., reference checks, medical, criminal checks, qualifications, licences, psychometric testing etc. 
Coordinating offers of employment  and all other employment-related material to issue to the successful candidate 
Maintaining Workday to ensure that requisitions and applications are closed off with adverts removed
Managing the candidate experience within Workday to deliver timely candidate feedback communication to ensure a superior candidate experience.
Generating weekly recruitment reports
Talent Pipelining / Pooling / Analytics & Reporting/EVP
Create active talent pools for key positions using previous interviewed applicants, employee referrals, LinkedIn or Seek sourcing
Assist TEM to create and execute EVP attraction strategy on on-going basis e.g managing Linked in posts linked to EVP pillars
 Engage talent pools by sharing relevant Pernod Ricard information through social media or email
Organise and  attend job fairs and recruitment events to build a strong candidate pipeline
Use LinkedIn or seek talent to proactively source candidates
Manage and promote the employee referral bonus scheme
Source, compile and review relevant talent, recruitment and selection metrics and provide insights, trends and recommendations resulting from HR analysis
Monitor recruitment and selection spend, providing regular updates to Talent Engagement Manager and  Senior HR Manager
Other ad-hoc activity as required
Operational Recruitment
Manage the complete recruitment lifecycle for entry level positions, sourcing, screening, candidate communication and relationship management. This is set out within the Talent Process Map:
Initiating and conducting recruitment briefs with Hiring Manager to understand role, discuss profiles, align on recruitment strategies , timings  stakeholders
Creating  adverts and interview assessments,
Reviewing and accessing shortlist applications through workday using a combination of CV screening, telephone assessment Hirevue digital or competency assessment.
Direct sourcing of the best talent using LinkedIn Recruiter, Seek premium talent, workday data base & other social channels, advertising, networking, events etc
Managing the candidate experience and communication through seamless execution of the full recruitment  process to ensure a superior candidate experience
Supporting and coaching the Hiring Manager throughout the recruitment lifecycle. Scheduling regular review meetings, advising on compensation and providing actionable market insight to help shape decision for overall hiring decision.
Managing the offer stage from approval to release of contract supporting the hiring manager on the verbal delivery of the offer to ensure a successful recruitment out come. 
Ensuring that critical and key roles are recruited at pace and hiring manager actively informed as to status 
Supporting the Talent Engagement  Manager on finding ways to optimize the end-to-end recruitment process and technologies
Employee Relations and Performance
Assist ER&P with employee life cycle process and driving a Pay for performance culture via,  goal setting, mid-year review, end of year review, merit and bonus review.
Assist ER&P with HR performance metrics
Identify employee relations risks, areas of non-compliance and/or continuous improvement opportunities
Support and coach Unacceptable Behaviour Contact Officers
Assist and coach people managers with performance improvement management of employees
Assist and coach people managers with low level conduct matters and ensure that any actions are managed according to legislative requirements and Company policy
Support with key employee relations reporting e.g., unacceptable behaviour contact officer reporting, social reporting, ABS surveys etc.
Conduct exit interviews (where appropriate) to explore areas arising from survey that identify significant areas of concern and/or where employee relations requirements are not being met.
Review exit interview surveys completed and undertake necessary actions including people manager debrief.
Assist with admin as it arises with ER or performance requirements.
Job Posting End Date:
Target Hire Date:
2022-08-12-07:00
Target End Date:
2022-09-12-07:00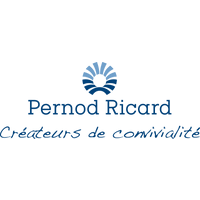 Pernod Ricard
Interested in this offer?
Apply
Questions and answers about the offer
Add to favorites

Share on LinkedIn

Share on Facebook

Share on Twitter