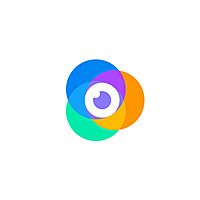 Partoo
Country Opener - Brazil
Permanent contract

 

Starting date:

 

Salary between €35K and €55K

Sao Paulo

Master's Degree

> 3 years
The company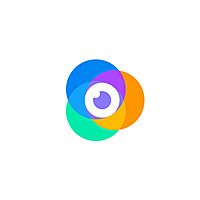 Partoo
Application mobile, SaaS / Cloud Services
The job
Country Opener - Brazil
Permanent contract

 

Starting date:

 

Salary between €35K and €55K

Sao Paulo

Master's Degree

> 3 years
This position was filled!
À propos
Partoo est une scale up qui a pour mission d'aider les magasins à développer leur chiffre d'affaires avec Internet.
Avec plus de 200 collaborateurs répartis en France 🇫🇷, en Espagne 🇪🇸, au Brésil 🇧🇷 et en Inde 🇮🇳, Partoo affiche une croissance annuelle comprise entre 80% et 100%. Et ce n'est que le début ! Leur objectif est de devenir l'application de référence utilisée par les magasins dans le monde pour développer leur activité avec Internet.
Les 5 années à venir vont donc faire l'objet d'une très forte accélération, tant par rapport au produit qui va apporter de plus en plus de valeur à leurs utilisateurs, qu'au niveau international avec leur ambitieuse stratégie d'expansion, que d'un point de vue humain avec le renforcement des équipes dans leurs différents bureaux.
Webedia a décidé en mai 2021 de financer la croissance internationale de Partoo à hauteur de 15 millions d'euros. Leur ambition est donc d'arriver en 2025 à 100 millions de CA et 1000 employés.
Mais Partoo est avant tout une aventure humaine : des gens simples, funs, curieux, empathiques, exigeants, qui veulent avoir un réel impact en aidant les commerces de proximité. Partoo a également un objectif: celui d'utiliser le monde des affaires pour inspirer, en ayant une politique sociale et environnementale exemplaire. Globalement, ils veulent que l'impact de Partoo sur la planète et la société soit positif.
Le développement personnel & professionnel des collaborateurs, ainsi que leur bien être, est prioritaire à leurs yeux, comme en témoigne le label Happy at Work qu'ils ont reçu en 2020 et leur note de 4,9/5 sur Glassdoor.
Descriptif du poste
##Responsibilities
Your role will be to develop Partoo in Brazil, from Brazil. If you validate the market in the first months, you will have to hire a team of talented sales to take more market shares and build an amazing country !
This position is strategic for Partoo that wants to open a big new country after France, Spain and Italy 💪.
##Missions :
Work in Webedia (our shareholder) offices in Brazil (Sao Paulo or Rio de Janeiro)
Organise meetings & presentations with first potential clients (entreprises between 20 and 10 000 locations)
Manage complexe sales cycle
Present Partoo to various stakeholders to create value all along the sales cycle
Create and enrich your CRM with leads and contact information
Take part to retail expositions to meet prospects
Generate more than 100K€ during your first year
If the test is a success, recruit a team to develop the country and make it a key asset for Partoo
##You will work with :
Thibault
CEO from the beginning, fan of Richard Branson and of hiking, Thibault knows how to surround himself with a united and ultra-motivated team that makes Partoo a family and a great place to be.
ThibaultR
After a brief period at BCG, Thibault joined Partoo with the ambition to grow the company and put in place business processes. Fond of travelling, Thibault is also a great admirer of art.
Works conditions
Start to work from Paris the first 1 month in order to get familiar with the product, the culture, etc
Being part of a high growth start up
Develop a new country
Offices in Barcelona, Paris and opening planned in Brazil through Webedia's offices
Wage between 35K€-55K€ (150 K R$ - 236 K R$) and unlimited commissions
Profil recherché
• Your are analytic
• You have more than 3 years of sales experience
• You have a strong experience in SaaS with complex sales cycles
• You are confident, focused, dynamic
• You are an entrepreneur, willing to open a country and a new continent !
• You are problem solver
• You know how to use digital tools as Salesforce, Trello, Google Drive
• You have a strong interest for digital and have some SEO knowledge
• You are fluent in English to facilitate discussions with France, Spain and Italy
• Being fluent in French is a plus
Déroulement des entretiens
• meeting with Thibault Levi-Martin, co-CEO
• meeting with Thibault Renouf, co-CEO and Vincent Coirier, Chief Sales Officer
Découvrez l'équipe de Partoo
Ce contenu est bloqué
Le cookie Youtube est obligatoire pour voir ce contenu
Questions et réponses sur l'offre
Add to favorites

Share on Twitter

Share on Facebook

Share on LinkedIn
We thought these articles might interest you
Get inspired with this selection of articles