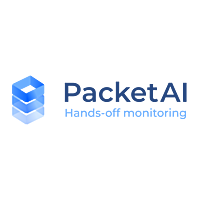 PacketAI
Go Backend Developer - Mid Level
Permanent contract

 

Paris

Master's Degree

> 3 years
The company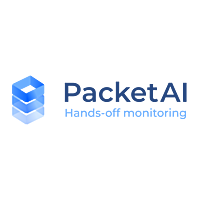 PacketAI
Artificial Intelligence / Machine Learning, Big Data

Less than 15 employees
The job
Go Backend Developer - Mid Level
About
PacketAI is developing the next generation AIOps solution, allowing companies to predict IT incidents and provide automated remediation before businesses are impacted.
The solution allows businesses to reduce costs of IT incidents by up to 70% and boost top line growth by increasing uptime while improving customer service.
Just 8 months post launch, PacketAI has raised €2.1M from renowned institutional investors including Aster Capital, BNP Paribas Developpement, Entrepreneur first and SGPA.
In a short period of time, PacketAI has also won many accolades and awards from both public and private actors including Il De France, The ministry of Finance (Bercy) along with IMT, The IT Innovation trophy for "Data and AI" amongst others.
Job description
THE ROLE
PacketAI is entering into a new phase after gaining market traction and securing funding. As we evolve, we are looking for an experienced Go Backend Engineer to join our engineering team in Paris.
If you embrace a lead software engineer role that gives you real autonomy to make product/engineering decisions, this is a great opportunity as we are currently building our engineering team. Experience "zero to one" start-up journey and be the key driver of business growth. Have the safety net of competitive salary while enjoying the upsides of equity and career growth.
RESPONSIBILITIES
● Working closely with the founding team to formulate and refine product strategy
● Taking a leadership role as we build and grow our engineering teams
● Developing and architecturing backend models and logic in Go
● Working with the CTO to architect the system
● Research new technologies and ideas
Preferred experience
● At least Bachelor's degree in Computer Science or related fields
● Proficient in Go, at least 3 years of experience working with the language
● Excellent aproblem solving skills is a must
● Excellent algorithmic thinking and design is a must
● Experience with writing testable code and driven by best practices
● Agile development process knowledge/experience
● Passionate about product development – this includes analysing
requirements and asking the right questions to our stakeholders and users
● Ability to articulate your design thoughts, and decisions
It would be great if you also have some of the below:
● Knowledge of the ELK stack, or at least Elasticsearch
● Experience working with Python
● Strong DevOps skills are a bonus, including AWS or other cloud platforms, docker, microservices architecture
We also have great perks:
● Awesome compensation package
● Health coverage for you and your family.
● A choice of brand new laptops
● Free lunch allowance,
● Unlimited snacks and drinks
● Spacious office in the heart of Paris with easy transport links
● We know coffee is life. Our building has multiple coffee machines, free of charge
JOIN OUR MISSION
At PacketAI, we are a team of engineers and researchers with a mission to build autonomous IT infrastructures. We believe in a world where IT infrastructures do not require humans to manage them. A world where IT problems are somebody else's problem, that is, AI. We are creating that world, join us.
Recruitment process
1) 30 minutes phone call interview with our CTO
2) On site interview with our CTO
3) A tech challenge
4) Offer letter
Questions and answers about the offer
Add to favorites

Share on Twitter

Share on Facebook

Share on LinkedIn
We thought these articles might interest you
Get inspired with this selection of articles