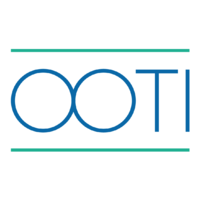 OOTI
Stage - Développeur Backend
Internship

 

(4 to 6 months)

Starting date:

 

Paris

Occasional remote authorized

Bachelor's Degree

< 6 months
The company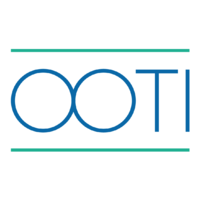 OOTI
The job
Stage - Développeur Backend
Internship

 

(4 to 6 months)

Starting date:

 

Paris

Occasional remote authorized

Bachelor's Degree

< 6 months
This position was filled!
À propos
OOTI est un logiciel SaaS conçu pour les architectes, simple à utiliser et rapide à déployer.
Leur objectif est d'aider les entreprises d'architecture à gagner du temps en gérant mieux leurs projets, leurs ressources et en suivant plus facilement leurs performances et leur rentabilité.
C'est simple, OOTI est le premier et l'unique logiciel SaaS spécialement construit pour les
architectes. Quoi de mieux qu'un pont entre la technologie et l'architecture ?
La boite a maintenant 4 ans et compte deux cent agences d'architectures clientes.
Une croissance continue grâce au produit qui ne cesse d'être amélioré.
Clients heureux et équipes de choc, OOTI s'agrandit.
LEUR MISSION : La simplification d'un métier complexe grâce à un « OOTI » dédié au métier.
LEUR AMBITION : Créer un nouveau standard de gestion pour les agences d'architecture, architecture d'intérieur et bureaux d'étude. Comment ? En les aidant à se digitaliser en France, et bientôt à l'étranger !
Descriptif du poste
OOTI est la recherche de son/sa stagiaire Dév !
Sous la responsabilité de notre équipe backend, tu seras en charge de l'amélioration de notre API et du développement d'intégrations avec d'autres API de logiciel.
Parce que c'est la langue du code, l'offre ci-dessous est rédigée en anglais.
Your missions, if you accept 🎯:
Improve base API SDK to simplify communicate with other APIs
Create connectors and integrations with popular industry APIs
Test the existing API structure
Optimize and refactor the API to prepare for next generation of frontend development
Help design and launch any new software features
Profil recherché
Formation/Expérience 🎓
You are an experienced in python
You know how to work with REST APIs
You know how to use git
You know about pep8
You know about Django
And finally you speak French and English (we communicate in french in the office but work with some english freelancers)
Profil 👤
Methodical, you love best practices and appreciate well maintained code
Creative, you enjoy solving challenging problems
Curious, you challenge yourself to fully understand a topic
Independent, you know how to work on your own projects
Team-player, you know how to work with others
Efficient, you go straight to the point
Happy, just because we are in a good mood at OOTI 😃
You have learned to 💡
Work with teammates
Share your ideas
Pay attention to details
Manage multiple projects at the same time
Pourquoi nous rejoindre ❣️
L'opportunité de révolutionner un nouveau domaine : l'architecture
Participer à la croissance de notre startup et devenir un des éléments clés de l'entreprise
Rejoindre une équipe bienveillante
Faire partie de l'équipe Dév, au cœur du produit
Travailler en direct avec tous les autres interlocuteurs de la boite : sales, marketing, customer success…
Déroulement des entretiens
1 discussion téléphonique rapide de 10-15 min pour mieux se connaître :)
1 test technique
1 entretien avec Maxime, CTO et Président d'OOTI.
Découvrez l'équipe
Ce contenu est bloqué
Le cookie Youtube est obligatoire pour voir ce contenu
Questions et réponses sur l'offre
Add to favorites

Share on Twitter

Share on Facebook

Share on LinkedIn