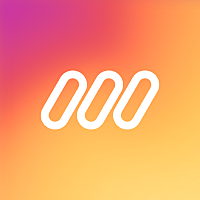 Mojo
Tech Lead Android - Open to full-remote ✨
Permanent contract

 

Starting date:

 

Possible full remote

> 5 years
The company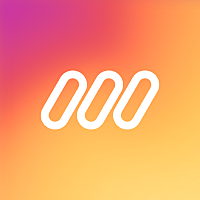 Mojo
Mobile Apps

From 15 to 50 employees
The job
Tech Lead Android - Open to full-remote ✨
Permanent contract

 

Starting date:

 

Possible full remote

> 5 years
Who are they?
Who are we? 🚀
Mojo is an app used to create incredible animated social content.
Launched in 2018, the company is now the #1 app to create animated content for Instagram stories.
The app recently reached 30M installs, has a community that spans over 180 countries, and is rated 4.9/5.0 stars with over 800k ratings.
Mojo is headquartered in Paris with half of the team working remotely across Europe.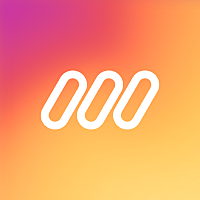 Visit the profile
Rencontrez Jean, CEO & co founder
Rencontrez Jean, CEO & co founder
Rencontrez Francescu, CTO & co founder
Job description
CANDIDATES BASED IN EUROPE OR UK ONLY
"A unique opportunity to work on an app that has millions of users. The role encompasses performance, optimization, threading, low-level programming, and video rendering. The result being very visual and ever-changing! "
Missions 🎯
You will lead the development of the Mojo Android app. You will be responsible for assuring the smooth running and development of new feature concepts, turning them into delightful Android experiences.
In one word you will make our users love our app even more each day by:
leading the development of a well-engineered, scalable product.
ensuring the right level of quality for the main features that we will work on (testable architecture, unit testing)
overseeing the implementation strategy of new features and identifying bottlenecks that impede faster development
providing technical leadership to the Android team
participating in the recruitment process of top-notch talent for your team
Preferred experience
Skills ✨
Here are the skills it takes to be a good fit:
Mandatory 5+ years of experience with Android, prior experience as a tech lead in a > 3 team is a big plus
Experience with code refactoring and defining technical standards
Experience working on and scaling a product on the long run
You are comfortable working with Kotlin
Comfortable working in remote and async configuration (Git, Pull Requests,..)
Nice to have ✨
We don't expect you to have those skills, but if you have, feel free to tell us more about it!
Knowledge of OpenGL, shader, media encoding or MediaCodec
Our core values 💎
💪 We have a doer mentality. We aim for maximal autonomy and love taking initiatives driving visible results for the company.
🚀 We are excited about the change, and always move forward with big ambitions.
❤️ We deeply care about other people, whether they are our colleagues or mojo creators. We advocate radical transparency, open-mindedness, and ethics before profits.
Work environment & culture 🙌
We're a small team of 20 people. Half of us are working remotely across Europe. Our communication is mostly written.
We are focused on maximizing the impact of each member of the team. So, we try to keep it small and maintain a very relaxed and friendly work style ✌️.
Cultural fit is also extremely important to us, we even put it above raw technical skills. We think a great company is above all a highly functioning group of people that get along well together :)
Our main office is located at the center of Paris (near Réaumur-Sébastopol metro station).
🗺 Remote-friendly: participation for home equipment costs, coworking space for full-remote teammates, trips to Paris HQ fully covered (according to our expenses policy).
🎉 Enjoy life at Mojo: off-sites twice a year, plus frequent team gatherings, main office at the center of Paris (near Rambuteau metro station).
Compensation 💵
💵 Competitive compensation based on upper range market data (90th percentile)
🧧Generous equity aligned with US market practices;
🎁Best-in-class benefits and perks: health insurance covered at 100% for the teammates including their partner and children, 1-month paid leave for the second parent of newborns, lunch vouchers covered at 50%, package for sustainable mobility, high-quality hardware, etc…
🌳Time and budget to support your learning initiatives: up to 3 days per month paid in full to attend agreed and mutual-benefit conferences, training sessions & workshops, etc…
Recruitment process
Hiring process ⚙️
Screening call Recruiter - 30 min - remote
Screening call hiring Manager - 30 min - remote
Technical test - 3 hours - remote or in-person at our Paris office
Final interview with the founders - 2 hours - remote or in-person at our Paris office
Closing call & pre-offer - 30 min. - remote
Along with the final step, we'd love for you to meet a couple of team members by video call or in the office for a coffee. This gives you a chance to get to know your future colleagues a bit better!
Questions and answers about the offer
Add to favorites

Share on Twitter

Share on Facebook

Share on LinkedIn