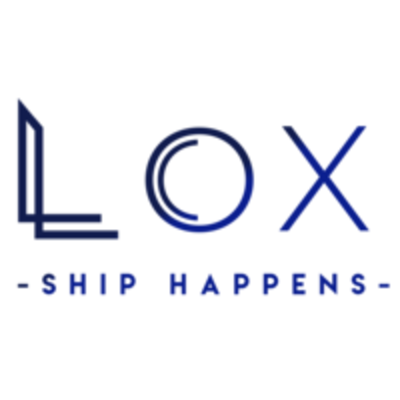 Lox
Python Developer - Internship
Internship
(6 to 8 months)
Experience:
Not specified
This position was filled!
Who are they?
Lox is one of Europe's most ambitious Tech start-ups, ready to scale. To fuel our growth, we're opening up a unique position for a highly motivated Software Engineer Intern to help us develop the best technological environment possible.
Lox is disrupting logistics by bringing transparency and savings to e-commerce players world-wide. With large clients like Otrium, 24S, VanMoof, Helloprint, Suitsupply, Cheerz, Japhy and many more, we're growing at lightning speed, and we're ready for more.
With a lot of carrier integrations and clients worldwide and an enormous amount of data, this is a challenging job, where you can develop yourself quickly. Up for a challenge?
Job description
At Lox, the core of what we do is integrating new carriers to our existing solution to be able to help more companies across the globe to solve their logistic challenges. Carrier intergration is a complex puzzle that requires problem-solving, high coding skills, communication, and curiosity. During your internship, you will be responsible for the integration of new carriers, new clients, and new APIs.
Every day, you bring innovative solutions alive that will instantly be used by tens of clients. We use Python and other languages, and this is an excellent opportunity for an eager intern to master those languages. You will be able to work together with an experienced teammate that will be your tech advisor and will give you daily feedbacks and weekly code reviews.
This internship is a great way to enter the professional world and kick start your international career.
Perks and Benefits⚡️
We hope that you're excited for the challenge that awaits you at Lox. In addition to our unique culture, we also offer these fun perks and benefits.
💰 Competitive salary: A competitive salary that is inline with the market
💰 Attractive bonus: If we win, we win together.
👓 Growth mindset fund: Extra money for learning and development.
⛺ Time to recharge: At least 4 weeks/year of minimum vacation, with no upper limit.
🤑 Shares: Based on performance, Lox will provide you shares.
💪 Vlamnation: Our optional company challenge to get you in shape.
🚲 A free bike: We provide you with the most common way of transportation in the Netherlands.
🥐 A free Breakfast.
Preferred experience
You have a computer science background

You already worked in a team and used project management skills

You want to work in a fast-paced environment

You are able to make decisions and always go forward

A technical challenge doesn't scare you

You are able to work with teammates that have different profiles than you

You are good at ping-pong because we need a fourth ping pong player to join our 2v2 after lunch

You are ready to work a lot but also to have a lot of fun fun fun and a great time with the team

You live in the Netherlands

You are enrolled in an European University
Recruitment process
Apply for the job - Our recruitment process:
1) 30 min video-call with Melvil, to better understand your career plan and answer any of your questions.
2) A Business Case: exercise to evaluate your hard skills and understand how you see the world.
3) A final video-call with the other MT members.
On average our process lasts 10 working days and offers usually follow within 48 hours.
Lox
Interested in this job?
Questions and answers about the job