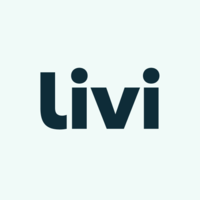 Livi
Senior Product Designer - Web Team
Permanent contract

 

Paris

Partial remote authorized
The company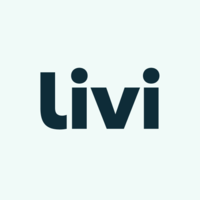 Livi
Mobile Apps, Health, Home Care Services

From 50 to 250 employees
The job
Senior Product Designer - Web Team
Permanent contract

 

Paris

Partial remote authorized
This position was filled!
Who are they?
Livi rend la santé plus accessible en permettant aux patients de consulter un médecin via leur mobile en quelques minutes, où qu'ils soient et quand ils le veulent. L'objectif de Livi est d'offrir au plus grand nombre un accès au soins équitable, et de qualité n'importe où, n'importe quand. En combinant expertise médicale et avancées technologiques, Livi offre aux patients une prise en charge guidée par une exigence de qualité.
Livi est présent dans plusieurs pays européens et accélère son développement à l'international : né en Suède, Livi est désormais accessible aux patients anglais, allemands, norvégiens et depuis septembre 2018 aux patients français. Ayant levé plus de 460 millions d'euros auprès d'investisseurs reconnus (notamment Accel, Index et Creandum), Livi s'inscrit comme l'une des start-ups les plus prometteuses de la Health-Tech européenne. Les équipes de Livi sont pleinement engagées dans l'avenir de la santé par l'innovation. Le tout, au service du patient.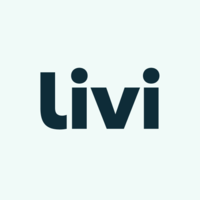 Visit the profile
Rencontrez Jonathan, Directeur Général France
Rencontrez Quentin, Directeur Marketing France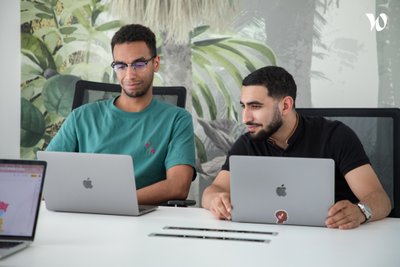 Rencontrez Jean Baptiste, Product Manager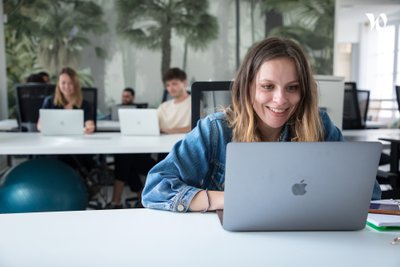 Job description
We're looking for a Senior Product Designer to join our team. As a member of the Kry/Livi product design team and our web team, you will be responsible for leading the design of Kry/Livi's global web experience. You are creative and have a passion for systemized design, and use both these attributes to create a web experience beyond our user's expectations across our European markets.
Your work sets the standard and enables product teams to easily create great and cohesive web experiences. You are fluent in designing for the web, and experienced working with design systems, UX research, experiment-driven design, information architecture, and design patterns. In this role, you will have the opportunity to shape and design web experiences that support our user needs as well as drive awareness and adoption of our services.
You will work in a small cross-functional team together with engineers and product people to research, design, build and ship amazing web experiences – far better than anything else in healthcare. You are expected to gain a deep understanding of our users in order to design things that really make an impact.
Our challenge for you
Shape our global web experiences in collaboration with product managers, developers, and content creators.
Define and contribute to research initiatives (usability tests, surveys, interviews, and so on) in collaboration with UX Researchers and Product Managers.
Synthesize data into actionable insights and product hypotheses and lead the design of solutions to help solve user needs and business opportunities.
Advocate and facilitate the adoption of the design standards around web experiences.
Work closely with the Design team to create cohesive and seamless web experiences.
Work closely with other markets teams to understand market-specific needs and be the evangelist for web design across markets .
Your profile & Skills
You identify yourself as both a designer, organiser, and facilitator.
You have a passion for craft and visual design and care about the details.
You love thinking in terms of systems, connecting, making relationships across multiple teams and experiences. You believe in creating components, patterns, and guidelines that ensure consistency.
You love using data and insights to inform your design solutions.
A passion for making healthcare more accessible to everyone.
What's in it for you
An opportunity to drive the evolution and growth of our global websites.
The chance to be a part of the journey of building the future of healthcare.
Amazing, friendly, smart colleagues from all over the world to work with and learn from.
Ability to have a big impact on what we build and how we build it, as each team is in control of their own environment.
As a team: Committing to goals, sharing both success and failures, and always iterating on our best practices.
Join us and shape your future as well as ours!
If you think you're up to the challenge, come and help us to grow, innovate and develop!
A diverse workforce is an absolute necessity for anyone with a vision like ours: to provide great healthcare for everyone. Therefore we celebrate differences and are committed to creating an inclusive environment where all employees can truly belong and thrive.
Work where it fits you
By empowering and trusting our people, we can offer a workplace that is best suited for each person's individual situation. This means you can choose between one of our beautiful offices as your primary base or delivering your work from the comfort of your own home, allowing you to be based where it works best for you!
We continue to offer dynamic places to work while investing in tools and technology to empower our employees, wherever they are. In the end, it's the impact you make that matters, not your working location.
About Kry/Livi
Kry/Livi is the European leader in digital healthcare, allowing patients to see a doctor, nurse, or psychologist online within minutes. We also combine digital with physical care, transforming how millions of patients access healthcare.
Our vision is to provide great healthcare for everyone. That's why we're on a mission to make healthcare more accessible. We've already come a long way by creating the world's leading healthcare platform that made seamless health journeys between digital and physical appointments a reality. By creating an ecosystem of tools and providers, our platform will be the go-to place for any health-related issues.
Headquartered in Stockholm, Kry/Livi's 1000+ employees and 6000+ clinicians are committed to improving the world's health through innovation, one patient at a time. In Sweden, Norway, and Germany we are called Kry. In the UK and France, we operate under the name Livi.
Submissions and Questions
Please submit your application by including your CV, LinkedIn, GitHub, or Portfolio (where applicable). Only applications in English will be accepted. No submission will be accepted via email, nor when the job posting has become inactive. All applications must go via the careers site or an official Kry / Livi job post.
If you have any questions regarding jobs or our recruitment process, please read our FAQ. Please note that we do not accept any email applications due to GDPR.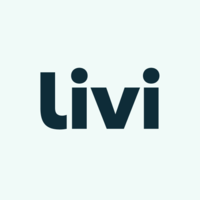 Livi
Interested in this offer?
Questions and answers about the offer
Add to favorites

Share on Twitter

Share on Facebook

Share on LinkedIn