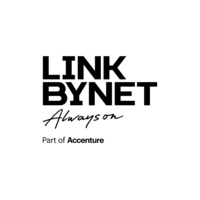 LINKBYNET
IT Project Manager
Permanent contract

 

Phoenix
The company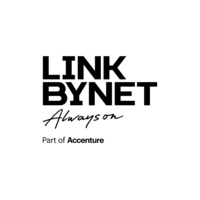 LINKBYNET
IT / Digital, SaaS / Cloud Services, Cyber Security

From 250 to 2000 employees
The job
IT Project Manager
Permanent contract

 

Phoenix
Who are they?
Since 2000, the LINKBYNET Group delivers innovative technology services and solutions to enable and secure companies digital transformation.
With a consulting approach, LINKBYNET helps businesses in the modernization of methods, applications and infrastructures with Cloud and Security as main drivers.
LINKBYNET's team has developed a strong culture of customers commitment and of sharing expertise in the key roles of Designer, Architect, Orchestrator and Operator of Information Systems.
After raising 50 million euros at the end of 2016, LINKBYNET continues to develop its external growth. Thus after the acquisition of TREEPTIK, a French company specializing in DevOps and Docker, and SECURIVIEW company specialized in operational security, LINKBYNET has just strengthened its consulting offer by integrating the company OBJECTIF LIBRE, specialized in free software. Lastly, LINKBYNET is made up of 800 employees who are passionate about their jobs spread all over the world: France (Saint-Denis, Saint-Ouen, Paris, Nantes, Lyon, Lille), Sweden, Canada, Mauritius, Vietnam, Hong Kong, Singapore, Shanghai, Dubai… With its worldwide organization, LINKBYNET has built a "Follow the Sun" organization for a  24/7 availability of its services.​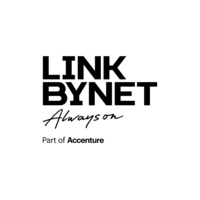 Visit the profile
Rencontrez Antoine, Consultant Manager Cybersecurity
Rencontrez Berenice, Service Manager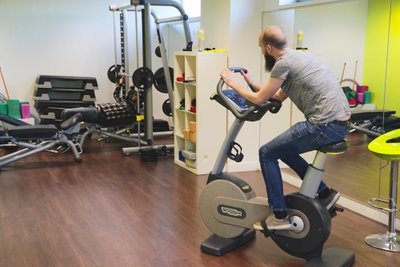 Rencontrez Reda, Consultant DevOps
Job description
Purpose and Objective of Position ​​​​​​​
Analysis of the need and definition of the project plan upon receipt of any build request
The Project Manager manages the different types of projects in accordance to the process and best practices of the company
End-to-end coordination of projects, of all actions related to deployment:
Launching the implementation of technical actions with all stakeholders in accordance to the contracted service levels
Animation of internal / external meetings accompanied with regular reporting with minutes
The project manager guarantees the respect of commitments as part of project monitoring to stakeholders (scope, quality, cost, deadline)
Federate all the stakeholders by maintaining a constant communication with the team at all stages of the project
Ensures that all the documentation related to the project is produced (Procedures, flow matrices, acceptance reports, architecture documents, release procedures)
Transfer of skills to operating teams and account monitoring that the installed solutions are put into production
The project manager is responsible of all assigned requests, within the deadline and in compliance with instructions, prerequisites, procedures
Escalation procedure to be applied in difficulty in order to involve stakeholders
Reporting of the progress of his tasks to his hierarchy through project reviews and give visibility on his activity by filling of the internal activity report and Capacity planning.
➔ Must Have
Degree in IT or significant internships  
2-4 years of experience in the project management Field
Project Management Professional (PMP) / PRINCE II certification is a plus
Excellent written and verbal communication skills
Solid organizational skills including attention to detail and multitasking skills
➔ Know How:
General IT knowledge: web / server / development concepts/ clouds
Principles of project management - Internal procedures / BUILD processes related to its activity
Pre-sales and production procedures
Office, Visio, MS Project, Outlook pack - Internal IS –  
Writing skills - English and French read, written, spoken (technical)  
Animation of meetings - Ability to have a role of pilot and interface vis-à-vis different interlocutors to federate all the actors of the project and follow the actions 
 ➔ Soft Skills
Analytical and synthetical  
Methodology and organization (management of priorities)  
Relational ease  
Resistance to stress  
Availability and sense of service  
Vigilance  
Anticipation and reactivity
Listening Autonomy and initiative Rigor  
Diplomacy Firmness Pedagogy Team spirit
Preferred experience
Knowledge & Skills
General IT knowledge: web / server / development concepts/ clouds
Principles of project management - Internal procedures / BUILD processes related to its activity
Pre-sales and production procedures
Office, Visio, MS Project, Outlook pack - Internal IS –  
Writing skills - English and French read, written, spoken (technical)  
Animation of meetings - Ability to have a role of pilot and interface vis-à-vis different interlocutors to federate all the actors of the project and follow the actions
Analytical and synthetical  
Methodology and organization (management of priorities)  
Relational ease  
Resistance to stress  
Availability and sense of service  
Vigilance  
Anticipation and reactivity
Listening Autonomy and initiative Rigor  
Diplomacy Firmness Pedagogy Team spirit
Questions and answers about the offer
Add to favorites

Share on Twitter

Share on Facebook

Share on LinkedIn