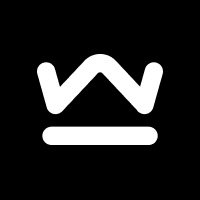 lempire
Growth Marketing lead - Web3 & Crypto (M/F)
Permanent contract

 

Paris

Occasional remote authorized
The company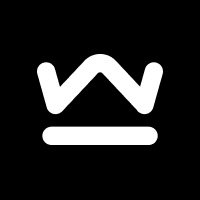 lempire
SaaS / Cloud Services

From 15 to 50 employees
The job
Growth Marketing lead - Web3 & Crypto (M/F)
Permanent contract

 

Paris

Occasional remote authorized
This position was filled!
Who are they?
lempire is a group of passionate and curious individuals who have a healthy obsession with building the world's finest products and helping entrepreneurs around the globe grow profitable and successful businesses.
The mantra we live by: Do what you shouldn't.
Want to step inside lempire world?
Our most famous product, lemlist, changed the way people do outreach. lemverse is making remote work feel more connected than ever before. Cold Email and LinkedIn Masterclasses have generated millions of dollars for B2B businesses, startups, and agencies worldwide. There's also lempod, the tool that we sold in 2020, which helped thousands of people grow their LinkedIn profiles.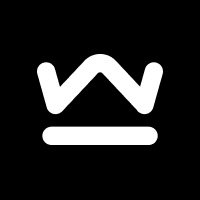 Visit the profile
Meet Guillaume, CEO and cofounder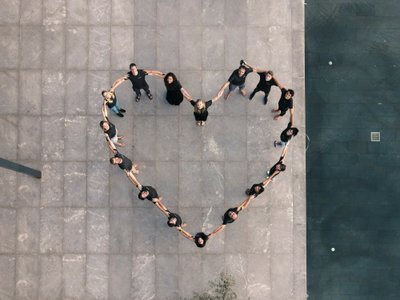 Meet Vianney, CTO and cofounder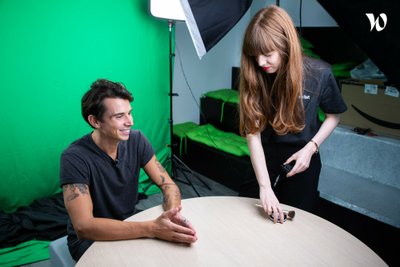 Meet Roxana, Creative social media manager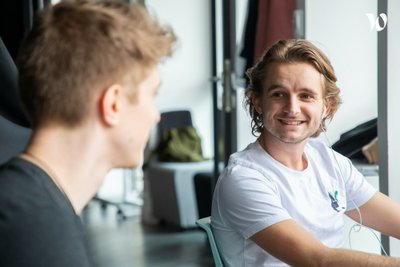 Job description
We're looking for a curious and passionate Growth Marketer who wants to share their passion around web3 and crypto with the world.
In this role, you'll have the unique opportunity to lead all marketing initiatives on a new lempire project. You'll plan and execute campaigns to increase awareness about the lemverse emerging ecosystem and manage marketing initiatives and communications across all channels.
Your goal will be to generate interest and excitement about lemverse and the crypto topics related to it. You'll be responsible for the creation of blog articles, videos, website pages, ebooks, and special lempire projects that are aiming to inspire one million entrepreneurs to grow successful and profitable businesses.
You'll work closely with the lemverse team (crypto expert + developers + product team), lemverse being our virtual office which has the aim to build the future of relationships and remote work, using web3 principles.
Here's what your first few weeks will look like:
Phase 1: week 1 (Onboarding)
Full lemverse audit and getting familiar with the product
Create your 1st level on lemverse
Understanding our target audience, outcomes they are chasing, and language they use
Briefing of our current marketing and growth strategy
Phase 2: week 2 and 3 (Strategy)
Propose a content calendar for the topics related to lemverse, web3 and crypto (blog articles, videos, landing pages, etc.)
Come up with unconventional approaches to creating social media and community engagement content across platforms such as Twitter, Instagram, TikTok, LinkedIn, blog etc.
Work on a distribution plan to raise awarness and grow our audience
Work closely with product team on the lemverse roadmap
Phase 3: week 4+ (Action and growth)
Publish your first pieces of content
Launch your first distribution campaigns
Participate to organizing events on lemverse
Work on the ongoing growth strategy
Additional information
Our focus with perks and benefits is to offer everything teammates need to do their best, healthiest work and keep developing their craft.
💰  Competitive salary
⛺️  Paris-based position, with the opportunity to work remotely 2-3 days per week, as well as the possibility to work from anywhere for short periods of time
🏡 If you need to relocate to Paris, we'll provide the professional services (Settlesweet) to help you find a place and make sure you receive all the support you need as you transition to your new city/country
🏝  Vacations: 25 days per year
📈  Profit sharing: When lempire wins, all team members share the profits
💻  Gear: Get a laptop + tools and equipment you need for your job
✈️  Team building: We all meet once per year at a really cool place around the world (you can check our video here ;) )
🤓  Bat(wo)man fund: Your dedicated budget for learning and development
You can also check Mihaela's LinkedIn post to see how her move to Paris went ;)
Preferred experience
You are a doer - you strive to grow and develop and never back down from a challenge
You are passionate about Crypto and web3 technologies
You have knowledge about the NFT space, web3, and the crypto community's vibes, culture, and latest trends. If you minted your own froyo cat 😸 that's a plus ;)
You understand and are able to act on all the steps of the AARRR growth funnel
You understand searcher's intent and will be proactive in suggesting content to create
You have passion for storytelling and creating content that wins people's hearts
You understand that planning is necessary but that changing the plan is part of the game
You're fluent in English (near native-level) both speaking and writing
Nice to have
You've used lemverse in the past and you know the ins and outs of the product
You've watched "The Office" multiple times and you understand jokes from Friends (happening regularly in our marketing team)
You're a pro meme creator and can invision the possibilities as you're writing
Recruitment process
Online application & screening (your CV must be in English). Please add a short video (30 secs is enough ;) ) to introduce yourself and tell us why you're applying for lempire
Interview with Simon, our Head of People & Culture
Marketing and growth test (show us how you think)
Interview with Guillaume, our CEO and Co-Founder
To join lempire, all you gotta do is crush these four steps. :)
P.S. This is the team you'll be joining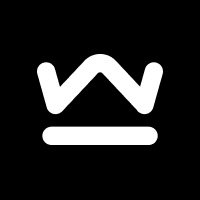 lempire
Interested in this offer?
Questions and answers about the offer
Add to favorites

Share on Twitter

Share on Facebook

Share on LinkedIn