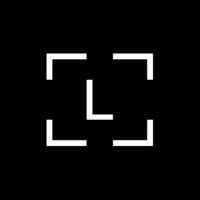 Ledger
Head of Internal Systems
The company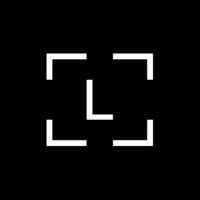 Ledger
FinTech / InsurTech, Blockchain, Cyber Security

From 250 to 2000 employees
The job
Head of Internal Systems
Who are they?
Founded in 2014, Ledger is the global leader of security solutions and infrastructure for cryptocurrencies and blockchain applications, with more than 4 million users in 180 countries.
Ledger combines hardware and software expertise to secure billions of dollars worth of almost 2,000 different crypto assets - worldwide, 15% of these assets are managed through the Ledger ecosystem.
Bolstered by accelerated growth (with revenue growing by 6 times between the first semesters of 2020 and 2021), and a new fundraiser that made Ledger a "unicorn" worth 1.5 billion dollars, Ledger will be a major player in the fourth industrial revolution - the revolution of the Internet of Value, Web3, DeFi, and NFTs.
Ledger designs the most reliable and user-friendly solutions: their R&D team created an operating system, integrated into the Nano S and X, and a platform, Ledger Live, that allows users to take back control of their digital lives by acting as a secure gateway to the entire ecosystem of digital assets. Ledger has already welcomed more than 330 people in 2021 - and they're just getting started. Based in Paris, Vierzon, Singapore, New York, London, Geneva, Montpellier and Grenoble, upon arriving at Ledger employees sign a "P.A.C.T" of values: Pragmatism, Audacity, Commitment, Transparency and Trust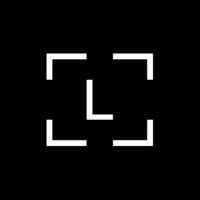 Visit the profile
Rencontrez Fabrice, Product Manager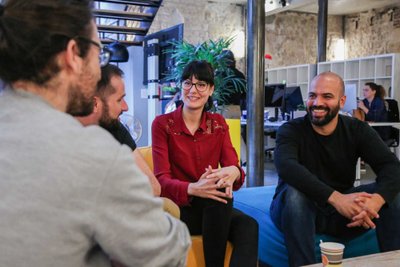 Rencontrez Yacine, Software Engineer
Rencontrez Adrien, Chargé logistique, taxes et douanes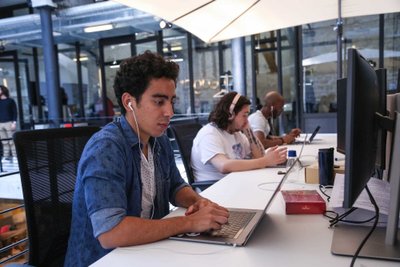 Job description
We're making the world of digital assets accessible and secure for everyone. Join the mission.
Founded in 2014, Ledger is the global platform for digital assets and Web3. Over 15% of the world's crypto assets are secured through our Ledger Nanos. Headquartered in Paris and Vierzon, with offices in London, New-York and Singapore, Ledger has a team of more than 700 professionals developing a variety of products and services to enable individuals and companies to securely buy, store, swap, grow and manage crypto assets – including the Ledger hardware wallets line with more than 4 millions units already sold in 180 countries. 
At Ledger, we embody the values that make us unique: Pragmatism, Audacity, Commitment, Trust and Transparency. Have a look at our Origins video here.
The Role
Ledger is searching for a dynamic, energised, and experienced Head of Internal Systems to help accelerate our core technology (r)evolution as our business continues its impressive growth trajectory.
By joining the Senior Leadership team as Head of Internal Systems you will be responsible for driving the Core Technology Strategy and Plan throughout Ledger. With oversight of all internal systems, applications and tools you will ensure best of breed.
With your experience, knowledge, and flair, you'll create a high-performance, world-class, non-siloed Technology Ecosystem. This will span all aspects of our internal systems, SaaS platforms, applications and toolsets helping to both capitalise on our technology platforms and services, and solidly position the business for continued aggressive growth.
Responsibilities
Quickly and expertly grasp the current technology landscape within the business, and develop a clearly defined Technology Strategy and Plan including OKR's
Optimise existing core technologies and introduce solutions to reduce dependencies
Create and own an ever-evolving Technology Roadmap to deliver on the short- and medium-term objectives, and drive future technology innovations ensuring synergy across all departments
Requirements
10+ years' experience managing internal systems / applications and tooling ecosystems,
Advanced degree in technology or engineering,
A proven leader that has managed, developed, and maintained technology teams of through a successful growth journey,
Solid experience and advanced stakeholder skills in setting out a clear, functional strategy and plan,
A determined mindset with an outcomes-based approach,
Hand-on experience in software development and integrating 3rd party software within a leading, digital tech/SaaS and customer-led brand,
Track record of successfully driving forward IT strategies,
Broad knowledge of systems, applications, and devops, including:
Open-Source technologies including Linux, containerization, Solr and MySQL,
Tools and platforms such as AWS, data analytics, diagnostic tools, data warehousing, email service platforms,
Website hosting and modern cloud services,
A critical thinker, with excellent communication and negotiation skills,
A curious nature, with a passion for seeking out the next "big thing" in digital tech and innovation.
Benefits
Equity: Employees are the foundation of our success, and we award stock options so you can share in that success as we grow. 
Flexibility: A hybrid work policy.
Social: Annual company outing for Ledgerdary Days, plus frequent social events, snacks and drinks.
Medical: Comprehensive health insurance policy offering extensive medical, dental and vision care coverage. 
Well-being: Personal development, coaching & fitness with our dedicated partners.
Vacation: Five weeks of paid leave per year, in addition to national holidays and rest & relaxation (RTT) days.
High tech: Access to high performance office equipment and gadgets, including Apple products. 
Transport: Ledger reimburses part of your preferred means of transportation .
Discounts: Employee discount on all our products.
We are an equal opportunity employer for all without any distinction of gender, ethnicity, religion, sexual orientation, social status, disability or age.
Questions and answers about the offer
Add to favorites

Share on Twitter

Share on Facebook

Share on LinkedIn