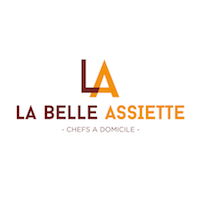 La Belle Assiette
Software Engineer (Full Stack) - FoodTech - Full Remote Possible
Permanent contract

 

Starting date:

 

Salary between €38K and €45K

Possible full remote

Master's Degree

> 1 year
The company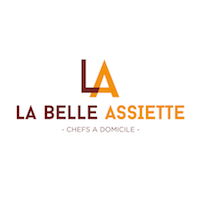 La Belle Assiette
FoodTech, Event Management

< 15 employees
The job
Software Engineer (Full Stack) - FoodTech - Full Remote Possible
Permanent contract

 

Starting date:

 

Salary between €38K and €45K

Possible full remote

Master's Degree

> 1 year
Who are they?
About La Belle Assiette - Who are we?
La Belle Assiette was launched in 2013 with a vision: Empower private chefs through technology and the marketplace to cater unique food experiences, anytime, everywhere ! With La Belle Assiette, the restaurant comes to your home, company's office or to iconic venues.
Our partners are independent Chefs - We strive everyday to help them grow their business and break the silos with traditional restaurants and catering.
We tackle hard user problems which require best-in class technology. The company has built a robust platform which allows private and corporate clients to book a local Chef, in just a few clicks. Our 450 active Chefs, spread across 5 markets in Europe, manage their business on their fingertips, focusing on what they are passionate about: inventing new recipes.
We have a solid base. Still, we are not resting on our laurels and have great ambitions to expand into new business models and revenue streams. Since the beginning, we have raised €4M from qualified investors, including Nicolas Brusson (BlaBlaCar), Thibaud Elzière (Fotolia, eFounders), Laurent Plantier (ex-Ducasse, French Food Capital), the founders of l'Atelier des Chefs (Europe's leading cooking workshop), Kima Ventures, the Elior Group.
We are a team of 12 people with a resolutely entrepreneurial, supportive, committed and considerate attitude.
Facts about the existing product & tech challenges:
700 events a month in 2021 (avg.) and growing !
Lean UX + European customers increasingly mature to book culinary experiences online, on mobile & desktop. Conversion has doubled since 2019.
A clear vision of technology-led empowerment to promote self service on both ends of the marketplace: 75% of the bookings are performed 100% online ie. without human intervention.
Some of our technical challenges:
Manage technical debt & gradual migration to React of our front-end elements based on older technologies
Migration and update of the Mangopay (escrow payments to/from both ends of the marketplace) back-end. In the medium term, integrate B2B users friendly payment methods/facilities for the growing Corporate segment
Improve automated testing practices (more coverage, push towards TDD)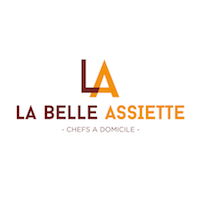 Visit the profile
Rencontrez Célia, Country lead
Rencontrez Léa, Event & content manager
Job description
What's a Software Engineer - Full Stack at La Belle Assiette?
You will build different front and back-end components of our platform from technical specifications to testing and production deployment and resolve bugs with the highest level of productivity and quality possible.
The Software Engineer will gradually take ownership of complete features, review colleagues' code and participate in the training and coaching of our intern(s)/alternant(s).
Here are some details of what you'd be working with:
Node.js & ES6
Express
RESTful APIs
Mongoose & MongoDB
React as well as old-fashioned AngularJS and jQuery
HTML5, CSS3, LESS and of course, JavaScript
CircleCI, Ansible & AWS
The small team today means you will immediately be a huge contributor to the product and will have direct and privileged contact with all your engineering team members who care about sharing their knowledge.
As part of La Belle Assiette's tech team, you will:
Collaborate closely with the Lead Engineer
Add new features and automations to our in-house sales & customer management app
Improve the online booking experience as well as the Chef's self-service dashboard
Help keep the app scalable, both from a Human Resources and tech point of view
Work with the multiple frontends we have and technologies they use (React, AngularJS and jQuery) and help migrate legacy stacks to new ones.
Ship to thousands of users several times a week
Be able to give back to the developer community via our tech blog and via open source contributions
We deeply care about:
Clean code: everything is peer reviewed, tested, and our git commits are clean, atomic and self-describing. With each change we leave the code base cleaner than how we found it.
We love code comments, we prefer documentation to be in-place instead of lost somewhere on an obscure GitHub wiki
Technical debt: we have some, but we allocate time to reduce it (migrating everything to React, for example).
Preferred experience
What we hope you have/are:
1-3 years of experience, including formative internships/apprenticeship potentially
Experience working in teams on development projects and understands the importance of building code which is easily maintainable
An independent and versatile Engineer, with the ability to pick up different languages, frameworks and techniques with ease
Good initial knowledge of the technologies we use (listed above), and good knowledge of JavaScript
Who collaborates effectively and is comfortable talking directly to chefs, customers and non-tech members of the team
Proficient level of English required (C1) as this is our default language. Non French native speaker is okay, fluency in French is a clear plus (B2)
Who gives back, or wants to give back, to the developer community (through blog posts, open source, speaking, stackoverflow answers)
Experience working with another startup before (would be awesome, it's cool if not) and a strong entrepreurial drive to deliver impactful features in a fast paced environment
Excited about learning new things and best practices, adept of self-improvement, takes constructive feedback
Innovative mindset, speaks-up and brings their own ideas to the table
What you will get from us:
An opportunity to own an entire platform and build new strategically important features from scratch with modern technology and practices
An incumbent, growth minded company which is already generating real revenue and reached break-even in 2021
An environment of full transparency, with open access to full data, and helpful colleagues
Market salary and stock options you'll help make worth a lot more
A friendly remote company - We already work on a flexible remote work policy, organised at team level
Excellent medical insurance, transport and food subsidies
Tasting our Chefs' new recipes from time to time in an awesome co-working office in Paris
Even more important : a tremendous amount of responsibility and autonomy.
We are an equal opportunity employer. We embrace humans of every background, religion, colour, nationality, gender, gender identity, sexual orientation, age, marital status and disability status.
Recruitment process
A pre-phone interview
Case study
A physical interview session
Reference check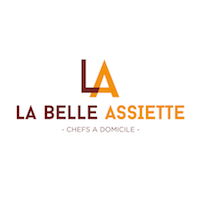 La Belle Assiette
Interested in this offer?
Questions and answers about the offer
Add to favorites

Share on Twitter

Share on Facebook

Share on LinkedIn