La tribu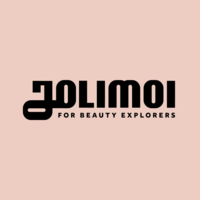 Jolimoi
Cosmétique, E-commerce

De 15 à 50 salariés
Cette offre a été pourvue !
À propos
Jolimoi est une toute nouvelle startup en route pour changer la façon dont on achète ses produits de beauté. Adieu boutiques et conseils inappropriés.
Jolimoi est une forme alternative de distribution dans la beauté basée sur la personnalisation et le service.
Découvrir
En quelques clics, découvrez sur jolimoi.com les produits de beauté faits pour vous.
Notre technologie Beauty AffinityTM calcule votre % d'affinité avec notre sélection

Tester
Testez votre sélection personnalisée avec l'enveloppe beauté ou encore mieux connectez vous à une Styliste Beauté Jolimoi, elle se déplace gratuitement pour un test et des conseils live.

Achetez
Achetez sur jolimoi.com au directement auprès de votre Styliste Beauté et bénéficiez du programme de fidélité.
Descriptif du poste
Jolimoi is a multi-brand social sales platform based on a community of people that all share a passion for beauty. Our mission is to help everybody finding their true beauty and the products that fits with it. We use peer-to-peer selling and innovative technologies to empower customers, create more transparency and provide them with a human and personalized experience. We are building a network of independent beauty stylists that provides customized advice to our customers using a platform built for their needs. To support our rapid growth, we are looking for a new Product Designer. He/She will have in charge :
User Interview
Data Analysis (with help if needed)
UX Proposal / Wireframe
Animate the design reviews
Design (a plus)
Integration (a plus)
This position is central and the candidate will have to work with the entire team: marketing, network animation, business development, tech. We are looking for someone really autonomous that can report the work done, improve the way we work, share ideas for new opportunities and challenge what we have done before to improve what we'll do tomorrow.
The product team works on both a platform for ou final customers and different tools we provide our beauty stylists so that they can better provide advice to those final customers. We have a lot of amazing challenges coming, for example :
How can you build a gamified e-learning platform that will improve our beauty stylists' capacities to provide appropriate recommendations to our customers ? And how can you adapt it to each stylist's level?
How can you best train our beauty stylists on more than 600 references ?
How can you provide the best User Experience to our final customer?
The diversity of tasks and challenges that our innovative model induces will provide an enriching and fulfilling experience for a curious and ambitious mind!
Profil recherché
We are looking for already experienced people in UX design.
Required mindset :
Ownership
Problem Solving
Customer driven
Kindness
Curious
Creative
Good communicant
Empathy
Languages :
Must be fluent in English. French is a plus.
Why join us ?
Amazing existing team
Onnovative start-up in its field
Change the beauty industry
Beautiful location in the heart of Paris
Good package
Food obssessed (French start-up ;))
Team rituals : welcome, birthdays, milestones, Monday lunch
Déroulement des entretiens
15 min call with the CTO
Design test (2 hours) and 20 minutes restitution by call

3h in Jolimoi office to have

Interview with the team tech
Interview with the CEO
Questions et réponses sur l'offre
Add to favorites

Share on Twitter

Share on Facebook

Share on LinkedIn
We thought these articles might interest you
Get inspired with this selection of articles