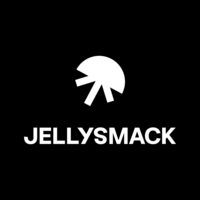 Jellysmack
Business Development Coordinator (F/M/X) - Full Time Internship
Internship

 

Paris

Master's Degree
The company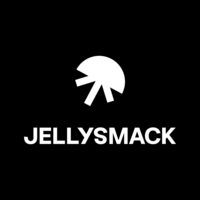 Jellysmack
The job
Business Development Coordinator (F/M/X) - Full Time Internship
Internship

 

Paris

Master's Degree
About
Depuis sa création en 2016, Jellysmack a connu une ascension fulgurante et s'est rapidement imposé comme l'un des créateurs et distributeurs de contenus vidéo les plus dynamiques et créatifs de sa génération. Notre technologie d'optimisation entraîne une croissance massive de l'audience sociale des créateurs et génère de nouvelles sources de revenus tout en amplifiant la monétisation.
Jellysmack est à l'origine de 10 des plus grands créateurs de réseaux sociaux tels que Beauty Studio, Oh My Goal, Gamology et House of Bounce, et collabore avec plus de 190 créateurs influents comme MrBeast, Bailey Sarian, Derek Deso, Brad Mondo et bien d'autres. Notre équipe incroyable optimise, exploite et distribue du contenu vidéo créé par des créateurs sur Facebook, Instagram, Snapchat, TikTok et YouTube.
Le succès de Jellysmack ne se reflète pas seulement dans les chiffres ou dans notre croissance extraordinaire. Mais aussi parce que nos 450 Jellysmackers incarnent parfaitement nos valeurs:
Agilité : Accepter le changement, agir rapidement et remettre en question le statu quo sont des caractéristiques essentielles chez nous.
Positivité : Vous prospérerez chez Jellysmack si vous apportez une attitude positive à votre travail chaque jour et collaborez avec l'équipe pour relever de grands défis et générer des solutions.
Stand Out : Les bonnes idées peuvent venir de n'importe où et nous voulons vous voir agir tout en étant vous-même.
Overperformance : Que vous soyez stagiaire ou cadre, vous connaitrez le succès chez Jellysmack si vous êtes prêt à repousser vos propres limites et à ne jamais cesser d'apprendre ou de vous améliorer.
Précision : Jellysmack a une vision claire: façonner l'avenir de la Creator Economy. Nous y arrivons en restant focalisés sur nos objectifs et en exécutant avec précision.
Et parce que Jellysmack cherche toujours à s'améliorer, nous recherchons des membres d'équipe qui incarnent ces valeurs. Ceux qui souhaitent rejoindre l'aventure doivent également pouvoir apporter audace et efficacité, mais aussi ambition et un fort esprit d'équipe.
Donner une voix à notre communauté dans un esprit de partage et d'énergie positive est bien plus qu'un objectif; c'est une passion.
Partagez, grandissez et évoluez à nos côtés.
Job description
Team culture:

Jellysmack's Detect & Offer Team is in charge of developing partnerships with Creative content makers all around the world. Our daily work covers several activities, including market analysis, business development, and negotiation, and is carried out in collaboration with other teams. Precision, innovation, and overperformance are the values that define us the most. Our work may be challenging, but it's also enriching because we strive to make the company grow with our partners. Do you have what it takes to become a part of our team?
Your mission:
The Detect & Offer team at Jellysmack is responsible for supporting Sales teams in every zone (US, EMEA/LATAM, APAC) with detecting new potential partners, evaluating their potential and providing them with the right offer.
Our team is in close collaboration with Partnership Managers, responsible of developing partnership with the best content creators worldwide, from target identification to signing.


We are hiring a full-time intern within the Detect & Offer team with the following missions:

Provide ad-hoc data analysis and take part in the building of reporting for Partnership teams worldwide
Collaborate with cross-functional teams (operations and content, finance, etc,) on process improvement for Detect & Offer Team
Take part in the implementation of a CRM tool (Salesforce) for the teams worldwide
Assist the Head of Detect & Offer with key meetings and relevant analysis
Prepare market analysis to anticipate future needs
Requirements
You're a business student or a university student looking for an internship
You have prior experience in a Tech / SAAS company or in Sales / Business Development Management or wish to expand your knowledge in this field
You are well-organized, reliable, accurate, curious, and have excellent interpersonal and writing skills
You are at ease with IT tools and have outstanding skills in Excel/Google Spreadsheets and Powerpoint/Google Docs
You have great analytical skills and are passionate about data
To interact with all of our internal teams, you must have a strong command of English and French
Benefits
Our "Work from Anywhere" philosophy:
Jellysmack believes in a flexible work environment in which anyone can work from anywhere. This is why we've implemented our flexible location philosophy, meaning you get the best of both worlds: you can choose to work from home and / or from our offices in Paris, New York, Los Angeles and Corti.
Nota bene: your residence must be in the country in which you are applying
Perks at Jellysmack:

Clubs (cooking, art, talks, sports)
Paid volunteering: 1 day dedicated to supporting a cause of your choice
Wellness (fitness, yoga, meditation)
Healthcare coverage
Daily meal vouchers
Meet the team
This content is blocked
Youtube cookies are required to show you this content
Questions and answers about the offer
Add to favorites

Share on Twitter

Share on Facebook

Share on LinkedIn