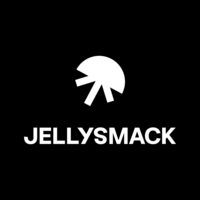 Jellysmack
Business Analyst (F/M/X) - CDI
Permanent contract

 

Possible full remote

Master's Degree

> 2 years
The company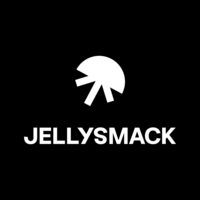 Jellysmack
The job
Business Analyst (F/M/X) - CDI
Permanent contract

 

Possible full remote

Master's Degree

> 2 years
About
Depuis sa création en 2016, Jellysmack a connu une ascension fulgurante et s'est rapidement imposé comme l'un des créateurs et distributeurs de contenus vidéo les plus dynamiques et créatifs de sa génération. Notre technologie d'optimisation entraîne une croissance massive de l'audience sociale des créateurs et génère de nouvelles sources de revenus tout en amplifiant la monétisation.
Jellysmack est à l'origine de 10 des plus grands créateurs de réseaux sociaux tels que Beauty Studio, Oh My Goal, Gamology et House of Bounce, et collabore avec plus de 190 créateurs influents comme MrBeast, Bailey Sarian, Derek Deso, Brad Mondo et bien d'autres. Notre équipe incroyable optimise, exploite et distribue du contenu vidéo créé par des créateurs sur Facebook, Instagram, Snapchat, TikTok et YouTube.
Le succès de Jellysmack ne se reflète pas seulement dans les chiffres ou dans notre croissance extraordinaire. Mais aussi parce que nos 450 Jellysmackers incarnent parfaitement nos valeurs:
Agilité : Accepter le changement, agir rapidement et remettre en question le statu quo sont des caractéristiques essentielles chez nous.
Positivité : Vous prospérerez chez Jellysmack si vous apportez une attitude positive à votre travail chaque jour et collaborez avec l'équipe pour relever de grands défis et générer des solutions.
Stand Out : Les bonnes idées peuvent venir de n'importe où et nous voulons vous voir agir tout en étant vous-même.
Overperformance : Que vous soyez stagiaire ou cadre, vous connaitrez le succès chez Jellysmack si vous êtes prêt à repousser vos propres limites et à ne jamais cesser d'apprendre ou de vous améliorer.
Précision : Jellysmack a une vision claire: façonner l'avenir de la Creator Economy. Nous y arrivons en restant focalisés sur nos objectifs et en exécutant avec précision.
Et parce que Jellysmack cherche toujours à s'améliorer, nous recherchons des membres d'équipe qui incarnent ces valeurs. Ceux qui souhaitent rejoindre l'aventure doivent également pouvoir apporter audace et efficacité, mais aussi ambition et un fort esprit d'équipe.
Donner une voix à notre communauté dans un esprit de partage et d'énergie positive est bien plus qu'un objectif; c'est une passion.
Partagez, grandissez et évoluez à nos côtés.
Job description
Team culture:
Jellysmack has developed one-of-a-kind technology built around four products aimed at optimizing video creation and distribution on social networks. We have a genuine interest in the products we work on because our tools are made especially for Jellysmackers. That's right: our end-users are our colleagues, which facilitates exchanges as we develop and implement our best ideas. How does it work? The Tech Team develops tools that the content teams then use to determine trending topics, create content, monitor the performance of internal videos, etc. We use a lot of algorithms, statistics, and in-depth learning products. Thanks to our squads, we also have a very collaborative culture! As Tech enthusiasts, we are also dedicate two Friday afternoons per month to work on innovation & personal projects. Do you have what it takes to be part of the team?
Your mission:

To foster the growth of the company, we are looking for talented Business Analysts to join our fast-growing Data department (20+ people).
As a Business Analyst, you will join a team of 10+ analysts in a strategic role focused on using the information that Data Analysts uncover to identify problems, find solutions, and make practical and data-driven business decisions.
As part of a Tech team of more than 60 people, you'll work in Scrum mode alongside business users, Developers, QA, Data scientists, and Data analysts.
Depending on your background, you'll collaborate with different departments (Content, Sales, Creator Program, Growth, Finance) on various projects including performance analysis of our channels, content suggestion, audience analysis, performance marketing, process optimization, etc.
This is a unique opportunity to join one of the fastest-growing tech companies in the social media landscape, participate in large-scale projects in an international environment (US and Europe), and develop expertise in social media that you can build on throughout your career.
What you'll be responsible for:
Translating business problems into data requests
Aggregating and prioritizing analyses to maximize the impact of your work
Providing insights and recommendations for business performance to drive change and initiate transformational projects
Giving clear presentations to business users or clients.
Jellysmack's technical Stack:
Language: Python
Databases: Aurora, Redshift, ElasticSearch on AWS
Librairies: Pandas, numpy, SQLAlchemy,...
Visualisation: PowerBI, plotly
Environment: We use Pycharm / VSCode and Jupyter but we're open to anything!
A little about you:
Master's degree with minimum of 2 years experience in a similar role.
Excellent problem solving skills.
Highly organized and able to prioritize effectively.
Extensive knowledge of social media.
Solid analytical skills and strong skills in management and communication.
Fluent in French and English.
Proficiency in a data visualisation tool (ideally PowerBI), a data transformation tool (Excel, google spreadsheets, Tableau, Qlikview, PowerBI...) and a presentation tool (PowerPoint, Keynote, ..).
Proficiency in SQL or willing to learn.
Our "Work from Anywhere" philosophy:
Jellysmack believes in a flexible work environment in which anyone can work from anywhere. This is why we've implemented our flexible location philosophy, meaning you get the best of both worlds: you can choose to work from home and / or from our offices in Paris, New York, Los Angeles and Corti.
In order to make sure you get the best working environment, you will get a EUR 250 allowance to get set up!
Nota bene: your residence must be in the country in which you are applying
Perks at Jellysmack:

Clubs (cooking, art, talks, sports)
Paid volunteering: 1 day dedicated to supporting a cause of your choice
Wellness (fitness, yoga, meditation)
Healthcare coverage
Daily meal vouchers
The Jellysmack difference:

Jellysmack's story started in 2016, and since then, our unrivaled platform optimizes and distributes video content across social media platforms and allows creators to reach genuine new fans with zero effort.
We are the only company building the hyper-engaged communities that every creator dreams of because, first and foremost, we are creators too.
Currently home to over 150 influential Creators, including Brad Mondo, Bailey Sarian, and Emmymade, Jellysmack optimizes, operates, and distributes creator-made video content to Facebook, Instagram, Snapchat, TikTok, Twitter, and YouTube. The company's creator strategy builds upon its success in scaling its own original content channels in beauty ("Beauty Studio"), soccer ("Oh My Goal"), gaming ("Gamology"), and more.
Through the power of our data, we maximize reach and revenue so our creators can stay focused on their passion—creating the best content and entertaining fans around the world. We turn that passion into a brand and that brand into an empire.
Our commitment to diversity and inclusion

At Jellysmack, we believe that the best ideas come from the diverse cultures of our team members. Our commitment to inclusion across race, gender, age, religion, identity, and experience drives us forward every day. Creating a work culture that is safe and comfortable for our people to flourish is our main focus.
Ready to be part of a great human adventure?

We're dedicated to making the best working environment possible for our people. All you have to do is apply; we are ready to let you show off your talent!

Meet the team
This content is blocked
Youtube cookies are required to show you this content
Questions and answers about the offer
Add to favorites

Share on Twitter

Share on Facebook

Share on LinkedIn