Společnost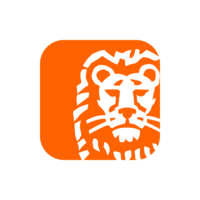 ING Česká republika
Bankovnictví, Finance

Od 250 do 2000 zaměstnanců
Nabídka
UAM / IAM IT SECURITY SPECIALIST
Smlouva na dobu neurčitou 

Praha
Tato pozice byla obsazena!
O společnosti
ING je mezinárodní společnost se sídlem v Nizozemsku a pobočkami po celém světě. ING lze nalézt například v Německu, USA, ale i ve vzdáleném Japonsku. Patří mezi nejdůležitější bankovní hráče na celosvětovém trhu. Mají retailové klienty, ale soustředí se i na bankovnictví pro velké společnosti. Fungují také jako tzv. banka bank, tedy finanční instituce pro ostatní banky. V Česku působí už od roku 1992. Před 18 lety sem jako první zavedli spořicí účet a ING Konto nabízejí dodnes. V Česku zaměstnávájí aktuálně přes 350 lidí různých národností a dostali se mezi top5 zaměstnavatelů roku 2019 do 500 zaměstnanců.
Popis pozice
Having responsibility for implementation of full automation of IAM processes
Definition of roles and process modification for market standard
Collaborating very closely with GROUP ING teams on global process definitions
Partner with the consumers of IAM services to support and roll-out process and technology improvements.
Co u nás získáš
Experience of working in a regulated environment
Hands on experience with Symantec VIP multifactor authentication platform
Good understanding of PKI
Experience working in a business analyst capacity successfully gathering requirements and translating these to technology deliverables
Demonstrated understanding of Identity-related standards (e.g. NIST 800-63-3)
Good working knowledge of the ITIL framework
CISSP Associate or better, Security+ or similar industry certification
Vítané zkušenosti
3+ years of experience working in Information Security or Identity and Access Management organization
Experience with design and implementation of user access or identity management technologies such as single sign-on and federation, web access management, directory services, multifactor authentication and privilege account management
Hands on experience with multifactor authentication solutions and roll based AM
Good interpersonal, written and oral communication skills with the ability to communicate effectively across all levels of an organization.
Able to present technical ideas in business-friendly and user-friendly language
Proven analytical, evaluative, and problem-solving abilities
Otázky a odpovědi ohledně nabídky
Add to favorites

Share on Twitter

Share on Facebook

Share on LinkedIn
We thought these articles might interest you
Get inspired with this selection of articles