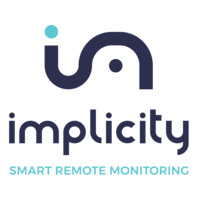 implicity
Data Scientist
Permanent contract

 

Starting date:

 

Paris

Partial remote authorized

Master's Degree

> 2 years
The company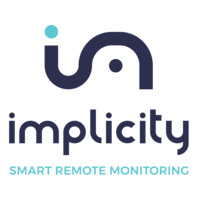 implicity
Software, Artificial Intelligence / Machine Learning, Health

From 50 to 250 employees
The job
Data Scientist
Permanent contract

 

Starting date:

 

Paris

Partial remote authorized

Master's Degree

> 2 years
Who are they?
Data Scientist F/M
Paris - up to 60% remote
---
⭐️ We are Implicity ⭐️
Implicity is shaping the future of cardiology.
We are a MedTech Scale-Up, that brings outstanding innovations to cardiologists, thanks to Big Data and Artificial Intelligence.
Our remote monitoring solution is already leader in Europe, and used by physicians in the USA, France, UK, Germany, Finland.
Our data team manages a huge amount of medical data
Thanks to our leading monitoring platform connected to 60 000+ pacemakers and defibrillators
Thanks to our unique access to the National Health Data Platform (3,7 million patients from 2010)
Connecting these powerful data, we are working on many algorithms to detect and predict cardiac troubles.
To put it simply, when you join Implicity, you'll contribute to save lives with us 🩺
👩🏻👨🏿👱🏻 At Implicity, you will find a skilled Data Science team of 20 people, coming from the greatest Engineer Schools and/or from renowned Deep Learning companies, working together to accomplish a great medical leap forward.
In a nutshell, thanks to Implicity:
🏆 Patients get a far better care
🏆 Doctors' life is far easier, they can have a far better focus on prevention/treatment, and not admin/data burden
🏆 Healthcare payers (Social Security in France) eventually pays a far lower price (preventing/monitoring instead of treating/hospitalizing)
As we grow ($23M raised in Series A in January 2022 => x2 headcount planned in 2022), in France, Europe and in the US, we are opening a new Data Scientist position, to work in the Data team with Issam, Head of Data, the greatest supportive Manager!
It can starts as soon as you can!
---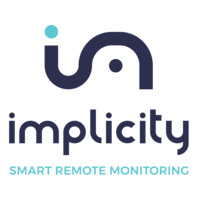 Visit the profile
Meet Arnaud, CEO & Founder
Meet Anaïs, Customer Success Manager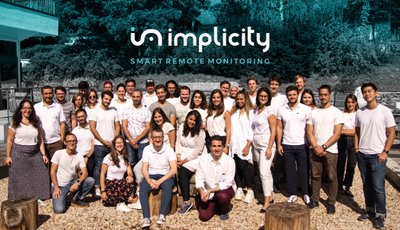 Meet Julien SARAZIN, Software architect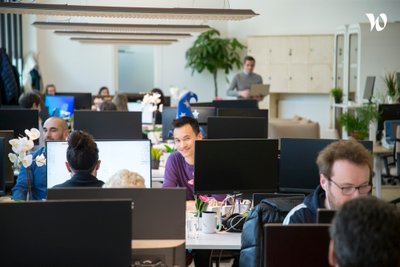 Job description
⭐️ We need you ⭐️
Joining the Data Team, reporting to, you will be contributing to the development of new Data Science tools and AI-based Medical Devices.
★ You will be contributing to the development of new data science tools and AI-based medical devices
★ You will participate to research programs led by our head of clinical research
★ You will contribute to scientific literature review and scientific papers/posters writing
★ You will help foster the use of data to generate insights at company level
To succeed in your mission, you will be helped by an efficient, experienced and caring Data team of 20 people.
At Implicity, you will have a weekly meeting with your manager, to help you succeed in your mission, and continuously improve you skills.
Each team works with quarterly OKR, to be crystal clear, fair and honest with your targets.
The annual appraisal is shared exchange moment, focused on your development.
Our technical stack:
★ Languages: Python, Scala, Typescript
★ Encapsulation technology: Docker, Kubernetes
★ BigData tools: Spark, Elastic Map Reduce
★ Data pipeline: Glue
★ Real time or streaming: Kafka
★ Cloud: AWS, Redshift
★ Database: MongoDB, Maria DB, PostgreSQL
★ CI / CD: Gitlab
★ Methodology: Agility (Scrum), Lean management
---
Preferred experience
⭐️ You are ⭐️
---
🥉 Your background
★ Education : Master / Engineer / PhD
★ At least 2 years of experience
★ Ideally experience with large volumes of Data
★ Ideally experience in software as Medical Device
---
🥈 Your Hard Skills
★ Extensive knowledge of Python and SQL
★ Extensive knowledge of AWS services
★ Extensive knowledge on Machine Learning & Statistics (mainly on Python)
★ Knowing how to design and implement efficient and scalable data pipelines, in interaction with micro-services (using Docker)
★ Methodologies: Scrum, CI/CD
★ Fluent in English (French practice is a plus)
---
🥇 Your Soft Skills
★ Self-driven, pro-active and problem-solving attitude
★ Autonomy and curiosity to develop skills in new technologies
★ Strong work ethic & daily act with integrity, honesty and fairness
★ Definitely a thoughtful team player, looking to make your colleagues successful
★ You like this ad, and think this is very like you 😊
It is OK to apply without meeting all the criteria: just honestly tell us why you think you can be THE one.
---
Recruitment process
😁 More cool stuff to know about Implicity 😁
---
💰 Remuneration
★ For this job (CDI - full time), your fixed salary will be between 40-55K€ depending on your experience
★ Company BSPCE
---
👍🏻 Benefits
★ Luncheon voucher: 9€ (50% employer)
★ Transport: 50% of your pass OR sustainable mobility pass (37,5€ / year)
---
✅ Why us ?
Simply because you will get all scale-up advantages without the usual drawbacks!
★ Activity: we are a "purpose company" - that really drives everyone's daily motivation and commitment
★ Solution: we built a best in class solution, that has no direct competitor
★ Growth stage: we are not small - we are not big - we are 50 => our boom is to come
★ International: we operate at a global level, and our working language is English
★ Values: we do have values, and these are not just for posters!
. Integrity: we act with honesty and fairness
. Ambition: we strive for excellence in a healthcare demanding environment
. Cooperation: we care, we support, we seek collective success
★ Autonomy: you'll definitely get real responsibilities, and have the chance to have impact
★ Employee care:
. Our beautiful office is "rue du Louvre" (between Chatelet & Bourse)
. Regular team events, especially every Thursday evenings
. Our happiness manager is taking the greatest care of all of us! 🐣
★ Tools: we used Slack, Notion and DropBox, and it is pretty cool
★ Remote: up to 3 days / week
★ Worklife balance: we are definitely respectful
★ Shareholder: every single employee is incentivized with company equity
Do you need more arguments? We've got a bunch!
---
🤓 Want more infos?!
★ Our website: https://www.implicity.com/about-us/
★ Our team: https://www.welcometothejungle.com/fr/companies/implicity/team
★ Our other opening jobs: https://www.implicity.com/careers/
★ Our cool grade on Glassdoor: https://www.glassdoor.fr/Pr%C3%A9sentation/Travailler-chez-Implicity-EI_IE4010545.16,25.htm
★ Our $23M Series A last January 2022: https://www.implicity.com/ressource/seriesa/
★ Our latest FDA Clearance for AI-Powered "ECG Analyzer" reducing the volume of false positives": https://www.implicity.com/ressource/fda-clearance-for-ai-powered-ecg-analyzer-for-implantable-loop-recorders/
★ Our great Hydro project (heart failure prediction): https://www.implicity.com/ressource/nouvelle-etape-projet-hydro
★ Our cool partnership with Withings: https://www.implicity.com/ressource/implicity-and-withings-develop-a-solution-for-the-remote-monitoring-of-heart-failure-patients
★ A cool article by La Tribune: https://www.latribune.fr/technos-medias/innovation-et-start-up/la-startup-de-la-semaine-implicity-previent-les-crises-cardiaques-grace-aux-donnees-829691.html
★ And finally, 2 interviews of our CEO Arnaud Rosier:
. https://www.youtube.com/watch?v=1ofIQQMWqZo
. https://www.bsmart.fr/video/1727,37-ecosysteme-implicity
---
🙏🏻 Let's meet
★ If you believe that you are the right person for Implicity, we are looking forward to receiving your application through the Implicity page on "Welcome To The Jungle" website
★ We are proud to be an equal opportunity employer. We constantly challenge ourselves to build a diverse team of talents and to create an inclusive environment for all employees
★ Recruitment process:
1° Short call with Pierre Maindivide, Head of People
2° Interview with Head of Data Science, Issam Ibnouhsein
3° Technical tests, with Data Science team members
4° Last interview
Depending on your availabilities, the recruitment process should last less than 2 weeks.
Offer usually follows within 48 hours 🤞🏻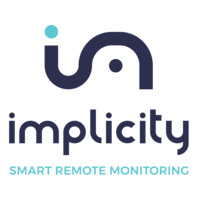 implicity
Interested in this offer?
Questions and answers about the offer
Add to favorites

Share on LinkedIn

Share on Facebook

Share on Twitter