The company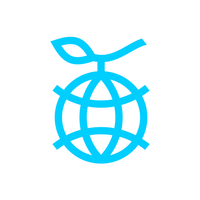 Impak Finance, the independent impact rating agency
Environment / Sustainable Development, FinTech / InsurTech, SaaS / Cloud Services

From 50 to 250 employees
The job
Marketing Strategist Canada
Permanent contract

 

Starting date:

 

Possible full remote

Bachelor's Degree

> 3 years
This position was filled!
Qui sont-ils ?
impak est une agence leader de l'analyse et de la notation d'impact. Elle propose des données sociales et environnementales transparentes, comparables et mesurables, augmentées par l'intelligence humaine, à destination des investisseurs.
Nous avons développé le Score impakMC et le bilan d'impact, deux éléments qui permettent à leurs client·es et partenaires de mieux comprendre à la fois les impacts négatifs et positifs de leurs actifs, ce qui est essentiel pour contribuer positivement aux enjeux sociaux et environnementaux les plus urgents.
Notre mission est donc d'aider le secteur financier à faire des choix d'investissement plus durables afin d'aller vers une économie capable de répondre aux enjeux des générations futures.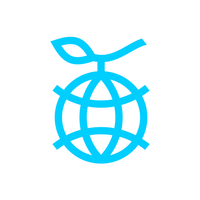 Visiter le profil
Rencontrez Tima, Co fondatrice et DG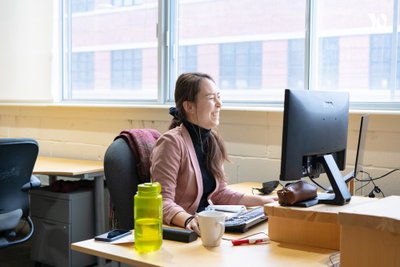 Rencontrez Naoko, Analyste senior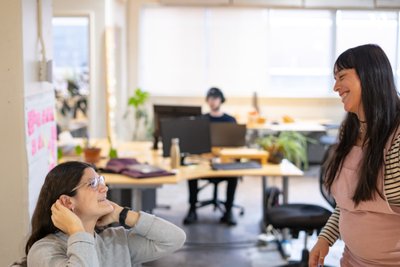 Rencontrez Alexandra, Analyste Junior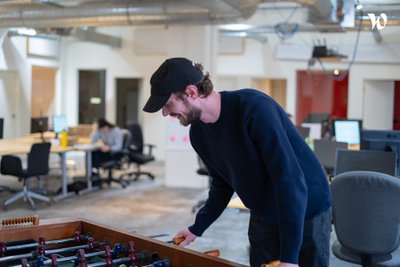 Descriptif du poste
What is impak Finance?
It's an impact rating agency and a close-knit family whose mission is to help investors make more sustainable decisions in order to fix the planet.
How? Equipped with the latest financial technology, rigour, creativity and passion, we have developed a solution to measure the social and environmental impacts of organizations and investment portfolios, called impak Analytics. It is based on the methodology of the United Nations Sustainable Development Goals (SDGs) and the Impact Management Project (IMP), an internationally recognized impact assessment framework. This solution helps portfolio managers in making investment choices that have desired social and environmental impacts.
In an impact start-up like ours, you will co-construct every day for a fairer economy.
Description
The Marketing Strategist is responsible for thinking and executing the organization's marketing and communications strategy. The primary mandate of this person will be to increase the visibility of the organization, as well as, conversion and revenue. They will produce content, 360-degree strategies and manage marketing projects in Canada and internationally, in the highly competitive and rapidly evolving sustainable finance context.
Are you looking for a strategic as well as an operational role? In addition, if you have a strong interest in sustainable finance and want to put your creativity to work in a developing communication and marketing department, we can't wait to meet you!
What we offer
A full-time position;
An amazing team of creative people who work hard and have fun;
Flexible work hours - remote work;
Insurance coverage after 3 months of employment that includes access to a telemedicine platform;
Group activities: Lunch & Learn (including on social and environmental issues), book club and happy hours (yes, yes!); and,
An office located 5 minutes walk from the Rosemont metro station, in the heart of Montreal's Mile End District.
Main tasks and responsibilities
Marketing
Define and implement the long-term vision and growth marketing strategy
Optimize the brand image by carrying out research and business intelligence initiative;
Promote the brand image of impak to its various target audiences
Ensure the visibility of impak in the media and with regard to other external partners by developing, implementing and optimizing dissemination strategies and partnerships
Develop digital initiatives and generate traffic via our conversion channels (SEO, email marketing, Google suite, social media, etc.)
Manage, coordinate and possibly update the various platforms of the organization (website on WordPress, social media (Linkedin and Twitter), ActiveCampaign, etc.)
Analyze and manage the performance of the implemented strategies
Identify and achieve key marketing performance indicators
Stay up-to-date with relevant finance and responsible investment news
Be accountable for marketing strategies
Communication
Develop key messages in accordance with the organization's positioning;
Write, copy or coordinate the creation of various communications including but not limited to external communications, press releases and presentations, etc.
Contribute to the development and updates of the editorial calendar as well as lead generation campaign planning
Produce content or coordinate the production of lead generation and conversion content (e-books, white papers, case studies, etc. as well as landing pages, lead maturation emails, etc.)
Optimize and update the organization's website
Build and maintain press relations
Be accountable for communication strategies
Budget management and monitoring
Track marketing and communications expenses and ensure budgets are respected.
Profil recherché
Experience
Undergraduate degree in marketing, communications, public relations, or other relevant experiences
3-5 years of experience in a similar position at an established marketing agency
Fluency in written and spoken French and English
Strong copywriting and communications abilities
Marketing automation experience
Be able to give sense to impak's vision
Excellent understanding of social media platforms (LinkedIn and Twitter)
Good organizational skills and strong project management skills
Capacity for analysis, synthesis and decision-making
Creativity, proactivity, rigour, team spirit and autonomy
Ability to evolve in an ever-changing environment and to adapt to new realities
Great curiosity or good knowledge of sustainable finance, impact finance and new trends related to it
Tools
Good knowledge of Google Suite (Analytics, Adwords, GSheet, GSlide, etc. - certifications an asset)
Good knowledge of SEO
Good knowledge of WordPress
Good knowledge of ActiveCampaign or equivalent
Basic experience in graphic design and knowledge of the Adobe suite (an asset)
Déroulement des entretiens
Initial phone call
Interview with hiring manager
Job offer & Onboarding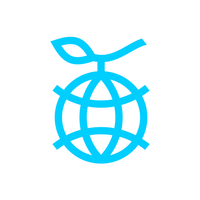 Impak Finance, the independent impact rating agency
Interested in this offer?
Questions et réponses sur l'offre
Add to favorites

Share on Twitter

Share on Facebook

Share on LinkedIn