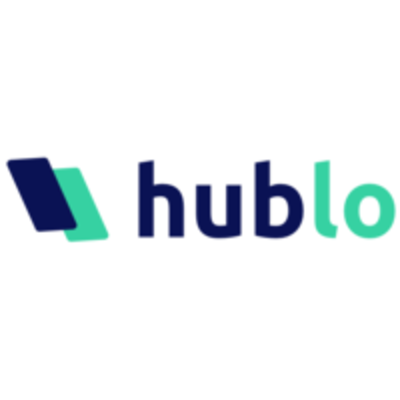 Hublo
Confirmed Fullstack Engineer (x/f/m)
Partial remote authorized
Experience:
Not specified
Who are they?
Hublo builds a simple and user-friendly digital platform to help hospitals, clinics and retirement homes find staff easily and efficiently, so that they can refocus on their core mission: saving lives.
Better managing staff on a daily basis, saving time and improving the quality of life at work are strong issues highlighted by the Covid-19 crisis. During this crisis, pursuing its mission, Hublo pro bono offered its platform by creating the initiative #Renforts-Covid, to encourage solidarity among healthcare professionals. In partnership with 11 of the 13 regional branches of the Health Ministry in France, Hublo helped gather more than 60,000 volunteer professionals in 2 months, who supported 6,000 healthcare facilities in crucial need for extra-hands during this epidemic.
As of now, Hublo is deployed in almost 2,700 healthcare facilities and is used by more than 600,000 healthcare professionals, thus contributing to the healthcare system digitization and to the hospital of the future.
From +150 team members today in Paris, the Hublo team is still growing in France and beyond. Recently, they opened an office in Cologne in Germany.
For more information, feel free to check out their blog, with articles from various teams! You can find it here: https://hublo.blog/
Job description
Your role
As a scale-up, Hublo is facing multiple and ambitious challenges in the Engineer team (30 Hublers) and is looking for a Confirmed Full Stack Engineer.
The #1 objective of our Engineering team is to build a fully integrated suite of interconnected tools to make the daily life of millions of healthcare professionals easier everywhere in Europe so they can fully focus on their main purpose: patients.
Joining Hublo will simply give you a unique chance to be part of that journey!
Your missions
Collaborate closely with product managers, product designers and other engineers to conceptualize, build and test new product features

Evaluate & improve code-bases by contributing to our Best Practices.

Write and maintain code of high quality, testable and tested, participate to code reviews and maintain our design system.

Implementing observability, monitoring and alerting;

Help, mentor and teach other developers by passing your knowledge on to them and by promoting good practices among developers teams.

Provide solutions to mitigate technical debt.

Enrich our set of code quality tools.

Propose new ideas of design/architectural improvements.
Our stack
Frontend:
When we design our web app, we use NextJS with TypeScript and React Query

When comes the time for testing, we use: react-testing-library with jest
Backend:
When we write our API, it's with NestJS and TypeScript

When accessing our databases, we use Prisma

And when testing, we use jest (and we love dependency injection)
Ops:
We use Github to store our code and our CI runs on Github Actions

We use SonarCloud for quality purpose (80% coverage, rough but fair linter, …)

We store our data mainly in Postgres

We're hosted on AWS, deployed with Terraform
Perks & benefits
Perks
Our team members are our #1 asset! We offer them great perks so they feel good about working for us!
A fair and competitive salary package 📈

A tailor-made onboarding program to discover Hublo's organization, products and teams 🔍

A flexible remote working policy 🏡

Macbook environment 💻
Office & Team Life
A dynamic and multicultural team of 10+ nationalities 💥

The ability to work in several locations: Cologne, Paris, Sophia-Antipolis 🌆

Yearly offsite (long week-end in the French Alps or Portugal just to name a couple) ☀️

A chance to contribute to improving the healthcare system in Europe ❤️
Preferred experience
You have at least 2 years of industry experience working on systems at a large-scale internet service with respect to state-of-the-art practices
At least 1 year experience in NodeJS and its ecosystem in production
At least 1 year experience in ReactJS and its ecosystem in production. You know your way with React FCs and hooks
You have a understanding of Micro-services Architecture, Design patterns, API clients, Unit testing
You understand best practices and you apply them in your daily work (unit test, continuous integration, etc.)
Fluent in English
Recruitment process
Initial call with our Tech Talent Acquisition Specialist
On-site interview (or video call) with a software engineer or a team lead

3 on-site interviews (or video call):

technical assessment: peer programming & Design & Implementation
a discussion with our CPO or our CEO
Hublo is an equal opportunity employer. We celebrate diversity and are committed to creating an inclusive environment for all employees.
Questions and answers about the job