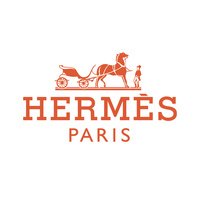 Hermès
Master Tailor, Madison Avenue Flagship
Permanent contract

 

New York, Ny

> 5 years
The company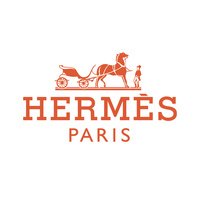 Hermès
Luxury, Selective Distribution, Digital

> 2000 employees
The job
Master Tailor, Madison Avenue Flagship
Permanent contract

 

New York, Ny

> 5 years
Who are they?
A creator, artisan, and seller of high-quality objects since 1837, Hermès is an independent, family-owned French house.
Driven by a spirit of continuous entrepreneurship and high standards, Hermès cultivates its employees' freedom and independence with responsible management.
The company perpetuates the passing-on of exceptional know-how through a strong regional presence that respects people and nature. Sixteen artisanal trades feed the creativity of the company, whose collections are presented in over 300 stores around the world.
Job description
The primary responsibilities of the Master Tailor are: the alterations of Hermès merchandise within an established time-frame, helping to maintain client relationships through superior service, and working effectively with other team members across HOP on tailoring and Bespoke services. This position is responsible for providing outstanding customer service for the Madison Avenue Flagship boutique and other HOP boutiques as needed, by ensuring the proper fit, marking, altering, and pressing of garments. This position also must support the selling process by greeting and interacting with clients, performing fitting and handling all special requests or immediate alteration needs. The Master Tailor works closely with the Senior Manager, MTM/MRTW on all MTM and Bespoke orders; providing follow up and communication on status of projects within HOP. Additional responsibilities may include travel to HOP Boutiques for training and events related to Bespoke and MTM services in partnership with the Senior Manager, MTM/MRTW.
All other duties as assigned by the supervisor.
Complete all fittings in a timely manner, ensuring the proper fit and tailoring of garments within Hermès standards;
Understand style and fit of various garments. Maintain an up to date product knowledge of Hermès Men's collections seasonally;
Conduct trainings in tandem with Senior Manager, MTM/MRTW for local teams;
Provide key knowledge of the Bespoke program as well as garment construction to both internal and external clients;
Demonstrate strong proficiency in operating tailor shop equipment including, but not limited to industrial sewing/ straight stitch machine, blind hemmer/serger machine, button machine, cutting table, and pressing/steaming equipment;
Advise clients (internal and external) on product alterations, providing accurately calculating lead times and cost to ensure expectations are managed;
Maintain an excellent level of customer service at all times within the store. Foster client relationships to increase brand loyalty and repeat business;
Demonstrate a clear understanding of client needs;
Demonstrate thorough knowledge of the luxury retail market and competitors;
Press all altered clothing.  Be aware of pressing techniques for various weights of fabric;
Assist in teaching store personnel basic pressing techniques;
Learn, retain, understand and communicate an awareness of merchandise features and benefits of all existing and new product.
Travel domestically and to Paris as needed to participate in MTM and Bespoke trainings as scheduled
Supervisory Responsibility
Budget Responsibility
Decision Making Responsibility
Yes – ability to make assess and make decisions regarding alterations of product.
Qualifications and Education Requirements
Minimum Years of Experience
Minimum Education Requirement
Preferred Skills
Exude the spirit of Hermès through sound tailoring skills, knowledge, and experience;
Exhibit a professional understanding of garment fitting, knowledge of fabrics, styling and manufacturing techniques;
Demonstrate strong working knowledge of garment construction and men's suiting techniques in luxury;
Strong knowledge of different fabrications and materials;
A high level of applied tailoring skills;
Must possess superior communication skills in order to effectively communicate with clients, management and employees in the boutique;
Must be able to effectively organize and track product and client information;
Ability to lift between 0-25 lbs without assistance.
Hermès of Paris (USA) requires proof of full vaccination status as defined by the CDC and/or applicable state or local health agencies against the virus known as COVID-19, and any variants, as a condition of employment with Hermès of Paris (USA), except where prohibited by state or local law. Hermès of Paris (USA) will consider any reasonable requests for accommodations for disability and sincerely held religious beliefs in accordance with applicable laws.
AN EQUAL OPPORTUNITY EMPLOYER
Family is at the heart of Hermès. At Hermès of Paris, we are committed to being a Maison for All, a home where we make efforts to generate, support and advance the values of diversity, inclusion and family both within our own walls and in the wider world. At Hermès of Paris we look to create a diverse workforce of talented and unique individuals with different backgrounds, skillsets and worldviews that will enrich our Hermès of Paris family. We support our individual team members personal and professional success through a culture that values equality, individuality and fairness and through an environment where individuals can thrive and feel comfortable being their authentic selves. Beyond the walls of our Maison, we advance our DIF values through the work that we do in partnership with our community and non-profit partners.
At Hermès of Paris, we are proud to be an equal opportunity workplace. It is the policy of Hermès of Paris, Inc. that applicants for employment are recruited, selected and hired on the basis of individual merit and ability with respect to positions being filled and potential for promotion or transfer which may be expected to develop. Applicants are recruited, selected and hired without discrimination because of race, color, religion, sex, age, national origin, disability, genetic information, sexual orientation, citizenship, military or veteran status or any other basis prohibited by applicable law. In addition, personnel procedures and practices with regard to training, promotion, transfer, compensation, demotion, lay off or termination are to be administered with due regard to job performance, experience and qualifications, but without discrimination because of race, color, religion, sex, age, national origin, disability, genetic information, sexual orientation, citizenship, military or veteran status or any other basis prohibited by applicable law. Hermès of Paris, Inc. also provides reasonable accommodations to qualified individuals with disabilities, in accordance with applicable laws.
We collect personal information (PI) from you in connection with your application for employment with Hermes, including the following categories of PI: identifiers, personal records, commercial information, professional or employment information, non-public education records, and inferences drawn from your PI. We collect your PI for our purposes, including performing services and operations related to your potential employment. For additional details or if you have questions, contact us at ccpa@hermes.com. Please do not submit resumes or applications to this email address.
Questions and answers about the offer
Add to favorites

Share on LinkedIn

Share on Facebook

Share on Twitter