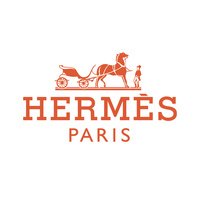 Hermès
Human Resources Business Partner, Central Region
Permanent contract

 

New York, Ny

> 3 years
The company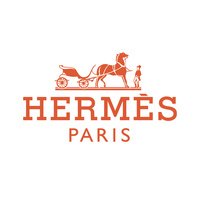 Hermès
Luxury, Selective Distribution, Digital

> 2000 employees
The job
Human Resources Business Partner, Central Region
Permanent contract

 

New York, Ny

> 3 years
Who are they?
A creator, artisan, and seller of high-quality objects since 1837, Hermès is an independent, family-owned French house.
Driven by a spirit of continuous entrepreneurship and high standards, Hermès cultivates its employees' freedom and independence with responsible management.
The company perpetuates the passing-on of exceptional know-how through a strong regional presence that respects people and nature. Sixteen artisanal trades feed the creativity of the company, whose collections are presented in over 300 stores around the world.
Job description
The Team:
The Human Resources team supports our employee population by providing the structure, care, and development needed for individual employees to be successful in their own careers, which in turn contributes to the overall growth and success of the Company. The Human Resources department is organized in three strategic pillars:
Compensation and Benefits:payroll, health and welfare benefits, retirement plan services, and immigration.
Human Resources Business Partners:performance management, employee relations, recruiting and retaining talent, coaching and counseling.
Talent Development:corporate social responsibility, Diversity, Inclusion & Family, learning and leadership development, internal communications, and employee engagement.
The Opportunity:
As the HR Business Partner, you will contribute to the overall department strategy in a Generalist role capacity.  You will be responsible for managing all aspects of the recruiting process, fostering and maintaining employee relationships through coaching, advising and negotiating in conflict situations, and assisting in organizational effectiveness efforts. You will deliver HR solutions in several key areas, including recruitment and hiring, internal mobility, employee relations, performance management, labor law compliance, HR operations, and skill development and training.
As a strategic member of a cross functional Retail team, you will work closely with the store leadership teams and employees within the Central Region, as well as partner with other members of the HR team, working collaboratively across all levels to assist in the implementation of people-related services, HR policies, practices and procedures. The HR Business Partner will support the Central Region, which currently includes 9 store locations and approximately 140 retail employees. This position is located on site in either our NYC Corporate office or Beverly Hills Corporate Office. 
About the Role:
Serves as a strategic HR Business Partner for the Central Region.
Provides hands-on HR support by maintaining both a physical and virtual presence in the respective locations. Is a regular contributor to regional meetings, as well as management/staff meetings at the store-level.
Is aware of all business issues and priorities, and provides focused support, coaching, and guidance to management.
Manages employee relations for the store locations and recommends appropriate employment action to maintain a productive, positive work environment. Empowers store management to manage employee disciplinary actions to ensure consistent, uniform and fair application of company policies and procedures and governmental laws. With general supervision, conducts investigations, recommends solutions to issues, counsels employees, advises managers on discipline process and facilitates dispute resolution.
Leads full cycle recruiting processes to meet the various staffing needs within the Region. Maintains accurate and organized documentation, digital filing and reporting on all candidates/applicant tracking initiatives.  Ensures job descriptions are created, evaluated and current for all positions prior to recruitment/hire. 
Responsible for optimization and implementation of company talent acquisition and management programs and manages in-house talent systems and vendor relationships in collaboration with other HRBP's to ensure that we hire key talent with a focus on the candidate experience. Ensures all regular vacant positions are posted internally and externally, and provides analysis of recruiting processes, employee retention statistics, and other associated HR metrics.
Responsible for HR headcount budget, new headcount requests, and maintenance of organizational charts for region.
Conducts regular touch base meetings with store leaders to provide HR strategic workforce updates: reviewing store talent, succession planning, provide management team with coaching recommendations to optimize business performance.
Works closely and collaboratively with HRBP team to support to implement new programs and initiatives that impact employee engagement.
Supports the VP, HR and Regional VP with special projects, initiatives, and goals to enhance the overall employee experience.
In collaboration with the Talent Development team, responsible for scheduling and facilitation of training curriculum/materials to meet local business needs as it relates to new hire orientation, compliance, leadership development and other soft skills as identified.
Responsible for the management of the company's annual performance review process and 30/60-day new hire review process. Creates and designs content of the performance reviews in alignment with goals of the company.
Assists as needed with entry and maintenance of new hires and/or employee changes in HRIS system.
Assists in the development and administration of all other projects, programs, procedures, and guidelines aimed at aligning the workforce with strategic goals of the department and company.
Supervisory Responsibility:
NO
This position has no direct supervisory responsibilities but does serve as a coach and mentor for other positions.
Budget Responsibility:
YES
Manages HR budget sheet with Compensation Manager for recruiting and hiring processes.
Assists retail management in monitoring payroll budget for location, controlling overtime and staying within budget for salary.
Creates and maintains budget for recruitment and associated systems.
Decision Making Responsibility:
YES
Recruitment and hiring
Employee Relations / Dispute Resolution
About You:
At least 3 years of experience in a HR Business Partner role
Experience leading HR functions in a multi-unit environment
Experience in luxury retail and/or service-oriented organization
Experience in high volume, high-traffic, and high-visibility environments preferred
Bachelor's Degree preferred
Strong skills in high volume employee relations, talent development, recruiting, and performance management
Exceptional relationship-building skills to create long-lasting impact to client group
Solid understanding of HR policies and procedures, Federal and State employment laws, compliance and reporting requirements
Clear understanding of the end to end recruitment lifecycle processes and ability to recruit all levels of the organization
Strong counselling approach and proven ability to influence others and support where needed
Must possess strong management and internal customer service skills
Excellent written and verbal communication skills and interpersonal skills
Demonstrated ability to use technology (i.e. Excel, PowerPoint, Word, HRIS systems and internet) to gather, interpret, organize and present data
Must possess sound judgment and critical thinking skills, ability to manage multiple priorities and administer broad range of tasks
Demonstrated success management of multiple projects and competing priorities while balancing the needs for quality with meeting deadlines
Detail oriented with strong organizational skills; evidence of self-motivation; demonstrated ability to plan, schedule and work both independently and in teams within a service-oriented organization
Questions and answers about the offer
Add to favorites

Share on LinkedIn

Share on Facebook

Share on Twitter