The company
Global IT Center, HeidelbergCement Group
Software, SaaS / Cloud Services, Artificial Intelligence / Machine Learning, Big Data, Blockchain, Robotics

From 50 to 250 employees
The job
IT Support for Client Services
Permanent contract

 

Brno

No degree
Who are they?
Global IT Center (GITC) is a central support hub for HeidelbergCement that with 200 employees is able to make a huge impact within the Group by managing the whole IT Infrastructure.
Our IT services are efficient, secure and of high quality. Centralised Service Desk and the multi-lingual agents provide support on first level. Global Operations teams provide server, network, client and application support on the second level and finally, our expert teams focus even more deeply in cutting edge technologies like cloud, virtualisation, network, security, mobile, voice and many more.
There is also Global Deployment Team that ensures that our global infrastructure services are deployed properly. The InfoSec team takes care of security incident management. Our Application Management department is built on SAP BI and Infor Suite Application.
New Data and Software Engineering department was introduced this year with diverse team of SW Engineers, QA Engineers and Scrum Masters. They develop web & mobile applications using agile principles.
Visit the profile
Jiří, Global Deployment Team Manager, EMEA Digital Workplace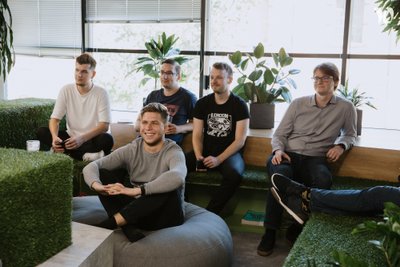 Luboš, Cloud Hosting Specialist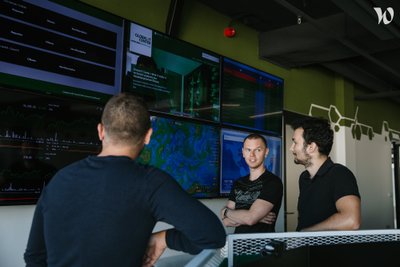 Katarína, Senior Applications Manager
Job description
Meet our team
We're well established and stable team of 9 IT Specialists with various responsibilities. Now, we're looking for proactive person to help us with Client services. That means ensuring smooth operations of users of Heidel-bergCement Group. You're going to have an experienced and helpful colleague by your side and other IT seniors in the team. Moreover, if you love good music and active life outside the office, you'll probably get along with the team leader and rest of the team.
What will you do:
• Maintenance of Windows OS (solving issues, planning updates, creating packages, distributing applica-tions)
• Managing renewal of SSL certificates
• Administration of Office 365
• Creation of new configuration for Voice devices
• Daily support of Exchange / Voice and Video / Active Directory/ SCCM based on ITIL processes
Preferred experience
You are an ideal candidate, if you possess:
• Minimum 1 year of technical experience within Client Services (Exchange, Voice and Video / Active Di-rectory/ SCCM)
• Good understanding of Windows OS 10 and Active Directory services
• General knowledge (Windows Server OS, Citrix and Networking)
• Communicative level of English
What is beneficial:
• University degree from Computer Science or Business Informatics
• Experience in working directly with vendors for 3rd party applications
What we offer
• Home Office including hardware and daily compensation
• Career opportunities in IT area
• Extensive trainings (technical and soft skills)
• Employee focus groups & surveys about company topics
• 7,5-hour workday and 5 weeks of vacation
• Company reserved parking (car, motorbike, bike and lockers)
• Leisure time card (sport, education, wellness, health, culture)
• Daily meal contribution
• Mobile phone with company tariff
• Language courses (GER, EN, CZE)
• Relax area and terrace
Recruitment process
What's going to happen next
You apply to this job advert. Our recruiter will contact you within a week. If there is interest of both sides, we arrange meeting online or face2face in Brno office with team leader. Based on our mutual satisfaction we would welcome you on board.
Global IT Center, HeidelbergCement Group
Interested in this offer?
Questions and answers about the offer
Add to favorites

Share on LinkedIn

Share on Facebook

Share on Twitter