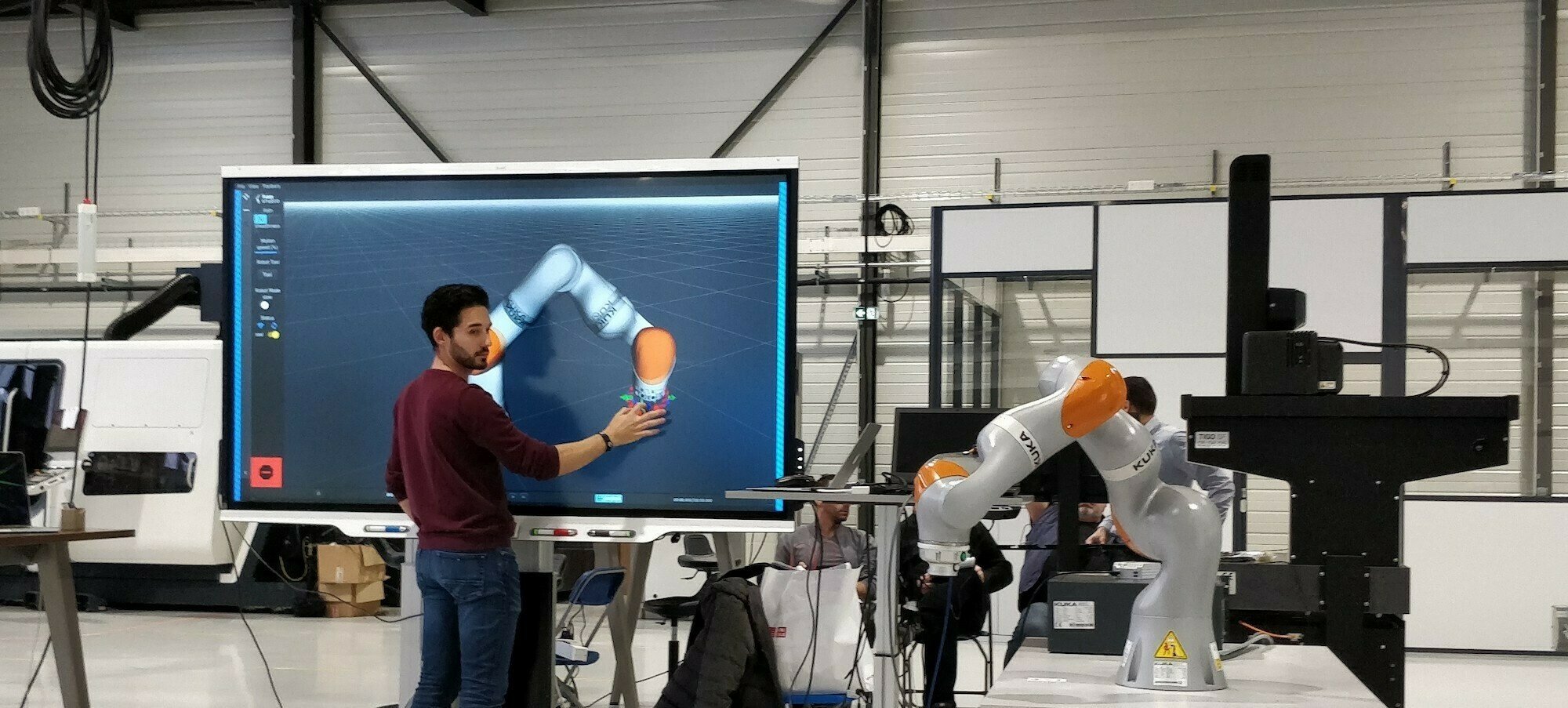 Fuzzy Logic Robotics is an ambitious start-up with one mission: democratize industrial robotics.
Faced with expensive, complicated and rigid robotization, Fuzzy enables anyone to program an industrial robot, in complete autonomy and without prior training or knowledge.
Fuzzy is committed to lowering the barrier to entry to automation, a critical growth driver for businesses of all sizes, by delivering the simplest and most intuitive universal robotics software on the market.
The original vision of the founders was built on their unique experiences, bringing an innovative perspective to agile production and the use of industrial robots.
By breaking the barrier between humans and robots, the robot becomes a tool for productivity, an amplifier of human intelligence and capacity, and the key element of Industry 4.0.
What they are looking for
Fuzzy looks for people with open, curious, engaged personalities, and above all, those who take the initiative to solve the hard problems.
Industrial robotics is multidisciplinary by nature.
Fuzzy is therefore looking for tech talent with diverse backgrounds in robotics, UI/UX, 3D programming, and real-time embedded computing – just to name a few.
Fuzzy wants people who are excited by the idea of seeing their code running real industrial machines in production. Additionally, Fuzzy is looking for business development and B2B marketing profiles who are knowledgeable in robotics, automation, and industrial software, as well as manager profiles for these functions (Office Managers, CSM,etc.). Candidates need to be excited by the process of building a business from the ground up and ready to take on the enormous challenges that go with it. Long story short, Fuzzy is building its special forces team who will be its generals tomorrow. Each team member needs to be at the top of their game and ready to take Fuzzy to the next level.
Working at Fuzzy is a human and technological adventure. Passion, candor and open communication are essential!
• Growing early-stage start-up • Tech already recognized (iLab2020 Prize, RIMA, COVR ...) and which is only at the beginning of its potential • Diverse international team in both skills and expertise • No need to own an industrial robot to join Fuzzy! We've got some already!