The company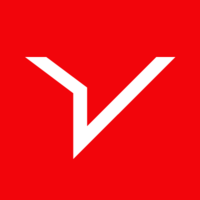 FREENOW (formerly Kapten)
Mobile Apps, Mobility

From 250 to 2000 employees
The job
Driver Operations Manager- London
Permanent contract

 

City Of London
This position was filled!
Who are they?
The French app Kapten joined FREENOW in September 2020.
FREENOW is a multimodal mobility platform offering private hire vehicle (PHV), cab and micro-mobility services (bikes, scooters). It is available in more than 100 cities in Europe (London, Paris, Berlin, Lisbon, Barcelona, Milan, Vienna, Dublin…).
Every day, it connects 50 million passengers with 930,000 partner drivers.
The application offers a tailor-made, reliable and safe mobility experience to its users for their business and personal travels thanks to its various features and services available (choice of vehicle range, loyalty program, choice of favorite driver…).
In France, FREENOW offers a PHV, scooter and electric scooter service in Paris, Lyon and Nice. The application has 3 million users, 30,000 partner drivers and 3,500 corporate clients.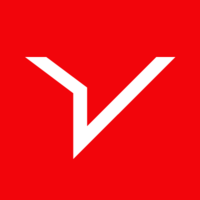 Visit the profile
Rencontrez Dimitri, General Manager France
Rencontrez Flora, Key Account Manager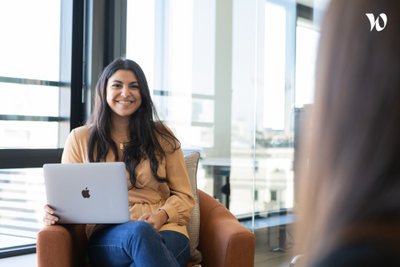 Rencontrez Stéphane, Head of Marketplace Operations
Job description
Purpose of the role:
This is a role that offers a variety of responsibilities across PHV and Black Cab operations, assisting in building and maintaining relationships with drivers through in-centre support, onboarding and ongoing engagement. We strive to provide drivers with a fantastic experience, enabling them to in turn provide a superior service to passengers. This role offers a great opportunity to be involved in a wide range of operational tasks in the fast-paced environment of a growing company.
Main areas of responsibility:
Being the first point of contact for drivers who arrive at both of our Driver Centres

Delivering excellent and personalised support to new and existing drivers across a range of channels as and when needed (including zoom appointments, outbound calls, social media)

Processing the onboarding of new drivers in accordance with strict regulatory criteria, ensuring accuracy and an excellent level of face to face service

Onboarding drivers with ZEC vehicles in line with FREE NOW's Green Pledge targets

Collaborating across departments to generate interest FREE NOW's Green Pledge amongst our existing driver base

Enabling successful performance through driver engagement campaigns including outbound calls to improve our share of ZEC vehicles, activate onboarded drivers, improve the performance of existing drivers.

On occasion you will be asked to support a wide range of additional projects including the deployment of OCA, driver app improvement & bug reporting and testing, competitor research & market share analysis.
Measures of success - Core KPIs
Customer satisfaction (CSAT) for new and existing drivers

Average appointment handling time (AHT)

First reply time (FRT) - social media channels

Number of drivers onboarded

Number of ZEC vehicles onboarded

Document compliance error rate

Successfully onboarded drivers

Number of drivers with OCA applied
Skills and Competencies:
You thrive in a fast paced, constantly changing working environment

Experience in an operational or customer facing role

You have an eye for detail and a focus on quality in everything you do

You are personable, confident and are able to deal with an array of different characters and tailor your communication accordingly

You are a proactive self-starter who holds themselves and others accountable in reaching goals

You have an excellent level of written and verbal communication skills

Experience using G Suite applications (Google Slides, Google Sheets, etc.)
Diversity and inclusion:
At FREE NOW, we commit to being an equal opportunity employer. We consider qualified applicants regardless of race, religion, national origin, gender, gender identity, sexual orientation, disability or age. We celebrate diversity and have a clear vision: to be the place where a diverse mix of talented people want to come, stay and do their best work. Together with passionate, creative and collaborative colleagues, we are following our purpose of making mobility available for everyone.
Move like you
At FREE NOW we have colleagues from over 70 nations! We value open communication and welcome everyone as they are. We are all one team and follow the same goals – that's why we share our insights and results to get on track together every month.
Your wellness and work-life balance matters to us. We offer trust-based and flexible working hours as well as the option to work from home. In the office, you can enjoy our free drinks and daily fresh fruit. Do you like to be active? Take part in our subsidised gym membership. Bigger plans? Take a sabbatical leave and get out there!
Let's grow together! We believe in a transparent career growth plan, quarterly development sessions with your team lead as well as regular 1:1s to help you thrive! For your own ideas, you're welcome to set up initiatives and projects.
Need a lift? We offer Udemy e-learning platform, subsidised language classes, internal peer-to-peer trainings and more to support your learning & development opportunities.
More Benefits?👏 Monthly mobility budget for FREE NOW rides, quarterly team events, company-wide onboarding days at our HQ in Hamburg, relocation assistance for internationals, birthday-off, kudos and many more!
About FREE NOW:
FREE NOW is the Mobility Super App with the largest choice for consumers across Europe. More than 56 million users in 16 markets and in over 170 cities today are already moving freely from A to B by accessing the largest selection of mobility options available in one app. Through the unique integration of mobility brands and payment services, they can book their nearest taxi, private hire vehicle, car sharing, or micro-mobility option such as eScooters, eMopeds, and eBikes within the app. FREE NOW aggregates numerous mobility brands with the ambition to make urban mobility more efficient and sustainable without adding new vehicles on the street. The German based company is backed by the BMW Group and Mercedes-Benz Mobility. In total, around 1,850 employees in more than 27 offices work for the services of FREE NOW, which is led by CEO Thomas Zimmermann.
Visit our Website for further information and download the FREE NOW app for iOS or Android.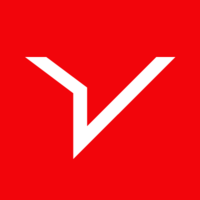 FREENOW (formerly Kapten)
Interested in this offer?
Questions and answers about the offer
Add to favorites

Share on LinkedIn

Share on Facebook

Share on Twitter