The company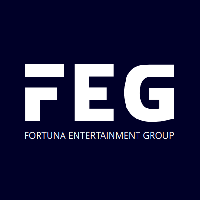 Fortuna Entertainment Group
Lotteries / Gambling, Sports

From 250 to 2000 employees
The job
Customer Care Quality Coordinator for Romanian market
Permanent contract

 

Praha

Occasional remote authorized
This position was filled!
Who are they?
Kdo by neznal historii Fortuny, který bezesporu patří mezi české legendární podnikatelské příběhy a jejíž počátky sahají do roku 1990. Tehdy se z malé sázkové kanceláře, která se soustředila na sázení s pevnými kurzy, stala v průběhu několika let hrdá mezinárodní společnost Fortuna Entertainment Group udávající trendy na trhu v oblasti sázení a pobočkami v 5 dalších evropských zemích.
FEG je dnes největším provozovatelem kurzových sázek ve střední a východní Evropě. Jejím posláním je přinášet klientům více zábavy a vzrušení ze hry přes všechny možné on-line kanály i skrze širokou síť poboček.
Výborná znalost sportovního a sázkařského prostředí umožňuje bookmakerům nastavovat kurzy tak, aby byli vysoce konkurenceschopní a zároveň atraktivní pro klienty, protože dobrý bookmaking umožňuje přijímat i vysoké sázky.
Fortuna se během několika pár let stala nositelem zavedené značky mezi zákazníky a její růst podpořil i rychlý vzestup v on-line sázení. Stali se tak lídrem v určování trendů v oblasti sázení.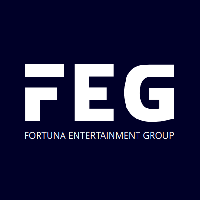 Visit the profile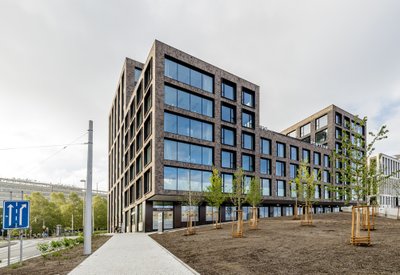 Michaela Vycudilíková, Group Senior Devops Engineer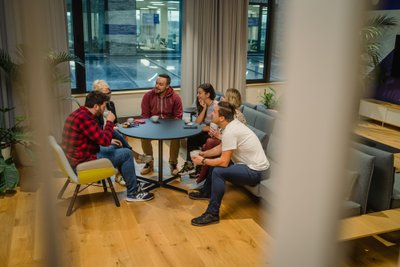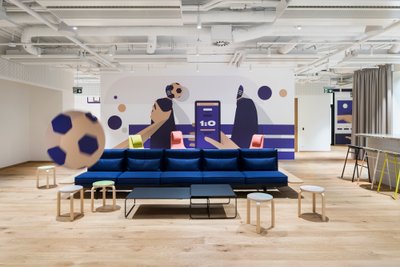 Job description
As the leader in the CEE region, we keep our customers first. To achieve our goals we´re going to boost our Customer Care department on the Group level. Our goal is to upgrade our services in efficiency and quality. Because of that, we´re hiring new colleagues who help us with quality assurance and overall improvement. Currently we are looking for Customer Care Quality Coordinators for Romanian market. Are you good enough at helping people or finding a better solution to complete key tasks? If so, this could be the role for you!
Responsibilities:
Conduct quality checks and audits across our customer care teams (on local and group level)
Implement clear overall quality strategy with scalable process/tools/systems that allow resource-efficient monitoring of decision accuracy and aligned to the strategic goal
Bring innovation ideas and help the client create work process standardization
Develop QMS, which includes a definition of control standards, roll out of best practices, and performance reporting as approved by the Group Customer Care Experience Manager and/or Group Head of Customer Care
Ensure audit delivery of operations is done as per agreed target set
Drive investigation of highly sensitive issues affecting client, working with different teams to understand why and what happened
Identify Training and development issues in terms of Training need Identification and reasons for failure if any
Assess quality issues, conduct root cause analysis, recommend insights, develops improvement plans, and collaborates with operations team to improve quality performance
Ensure 100% Customer Satisfaction and check if all activities are directed towards this objective
Ensure regular and accurate Quality Monitoring
Preferred experience
Customer care experience is a must
Fluent English and a C2 level of Romanian language
Strong leadership, communication and interpersonal skills
High energy, enthusiasm and a strong interest in continuous improvement
Advanced/Strong computer skills: MS Access, PowerPoint, Word, Excel, and Minitab
Knowledge in executing root cause analysis technique such as fishbone, 5 why would be a plus
Solid understanding of lean, six sigma, and/or other improvement tools and techniques would plus as well
We Offer:
Annual bonus
Cafeteria plan and electronic meal vouchers
Discounts and promotions by our partners and Penta group companies (e.g. Dr. Max Pharmacies: Gold Partner)
Occasional home office
5 weeks of vacation
An interesting and challenging job of a successful international group at the Prague headquarters (informal international teams, communication in English on daily basis)
No dress code
Various events for employees (sports and corporate events, internal competition for tickets for sports and social events etc.) Brand new offices in the Churchill office complex
Our own café, relaxing zone, gym and great amenities around the office
Equal Opportunity
Fortuna Entertainment Group is an Equal Opportunity Employer and considers applicants for all positions without regard to race, color, sex, age, national origin, citizenship status, religion or belief, marital status, genetic information, sexual orientation, gender identity, military/veteran status, physical or mental disability or any other characteristic protected by applicable laws.
Responsible Gaming
Fortuna's main objective is to protect our customers by providing a safer gaming environment. For these purposes, exploring best Player Protection Practice and current challenges within the industry, we have implemented an integrated technical system called Fortuna Player Protection (FPP), which uses markers of harm to identify behavioral changes and log red flags when there are indications about possible problematic behaviors.
Fortuna's Player Protecting Measures include:
Providing high level Responsible Gaming training to all customer-facing staff
Detecting Players at Risk, using Markers of Harm behavioral analytics
Implementing Responsible Marketing Strategies
Applying Responsible Gaming Interaction Matrix based on customer segmentation and risk level
Fortuna Entertainment Group is committed to creating a safe work environment that values diversity and inclusion, respect and integrity, customer focus, and innovation. For more information, visit https://www.feg.eu/responsibility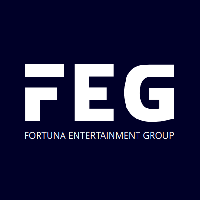 Fortuna Entertainment Group
Interested in this offer?
Questions and answers about the offer
Add to favorites

Share on LinkedIn

Share on Facebook

Share on Twitter