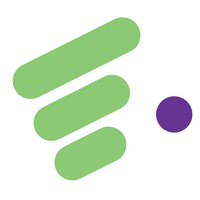 FairMoney
Lead Product Researcher
Permanent contract

 

Lagos

3 years of college

> 5 years
The company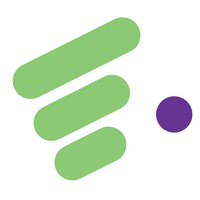 FairMoney
The job
Lead Product Researcher
Permanent contract

 

Lagos

3 years of college

> 5 years
This position was filled!
About
FairMoney is building the leading mobile bank for emerging markets.
For most of the positions, it's possible to join FairMoney remotely or in one of our offices: in Paris, Bangalore, Lagos, Riga.
FairMoney is unique thanks to its international exposure (with offices on 3 continents) and its impact-driven mission: we bring financial inclusion to underbanked people in emerging markets!
We give 10,000 loans daily (one every 8 seconds!) in Nigeria and India, and have banking operations in Nigeria, with over 1 million users
We're backed by international investors and raised close to €50m to support our development. We are a team of close to 200 people between Paris, Lagos, Bangalore, Riga.
We value candidates who embrace our company values:
Growth Mindset
Grow yourself exponentially through hard work, curiosity and constant iterations
Start with the client
We are passionate, optimize for our users, care for our impact
Talent has NO passport
Talent is widely distributed across the world, we embrace adding different cultures, nationalities and genders to our team
Discover our other values during your discussions with the team.
Job description
When it comes to building great products, the Product Research function is the first line of defence. The product researchers are the gatekeepers of the truth, keep the other team members honest about which problems need to be solved and ultimately are the ones which hydrate the funnel of work done by other stakeholders in the product development value chain - product design, product management, product engineering et al
At FairMoney, we not only accept this truth - we embrace it.
To that, we are looking for an experienced product researcher who has the below skillset & qualities and is eager to join a group of fellow missionaries who are disrupting the financial services industry in one of the last remaining frontiers of the world where technology has not been utilised to its maximum potential to boost financial inclusion: AFRICA!
Preferred experience
You have a strong understanding of human psychology & biases and use that as a foundation of your research.
You believe in discovering real problems faced by real people & not stopping until you get to the heart of the problem. To be crystal clear on this, the opposite of this trait would be akin to falling in love with a shiny solution (just because its the new trend) and then trying to pigeon hole it back into a artificially created problem statement
You are well versed in a wide variety of research methodologies & know which weapon to use from this arsenal basis the nuances of the problem statement: size & scope; tactical & strategic; formative & summative; qualitative & quantitative; et al
You define, maintain & own the user research roadmap
You see the big picture & without getting lost in details. This allows you to easily digest raw data from reviews, user feedback, customer support tickets, focus groups et al & come up with actionable recommendations.
You can easily communicate (both in a written & spoken manner) your research discovery & then convey that as an actionable insight in an articulate manner
You effectively collaborate with fellow Product Managers, Product Designers & business stakeholders. The operative word here is "Collaborate" which also means challenge unclear assumptions, help concretise diffused problem statements & ensure that if we get lost in our discussions, we reorient by putting the user's interest at the locus of all decisions
You know the right balance to strike between using data & your gut/intuition. But you do not always use the latter as an escape route to convince your stakeholders
You are guilty of attracting talent :-) . This is important because you will need to recruit a team of product researchers to help us uncover even more deep insights about our users across the different business units at FairMoney
Despite all of the super powers, you have no chip on the shoulder & are fun to work with.
Preferred background & experience:
5+ years of consumer research experience with proven success in building consumer facing products in emerging markets
Prior experience building mobile first, Fintech products (lending, savings, payments, investments, insurance & remittance)
Masters degree in fields like human psychology, Human Computer Interaction etc., would be added advantage
Recruitment process
Stage 1: Experience/Background/Deep dive in the research function with Rohan (45 minutes)
Stage 2: Technical Assessment
Stage 3: Assessment de-brief of ~ 45 minutes with Rohan, CPO
Stage 4: Interview with members of our design team
Stage 5: Interview with one more PM
Stage 6: Cultural Fit Call with the CEO/C-Suite
Meet the team
This content is blocked
Youtube cookies are required to show you this content
Questions and answers about the offer
Add to favorites

Share on Twitter

Share on Facebook

Share on LinkedIn