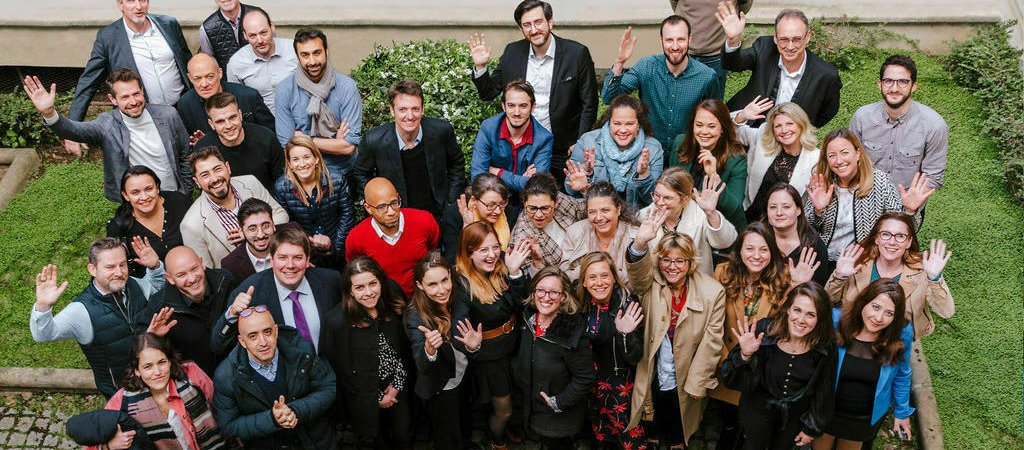 ETS Global
Test Security Manager
Paris…
See more
2
Partial remote authorized
Education:
Master's degree
This position was filled!
Who are they?
ETS Global B.V., a wholly owned subsidiary of ETS, is the international arm of ETS that brings ETS expertise to educational and business communities around the world.
Our mission is to advance quality and equity in education worldwide supporting learners at every important stage of their journey and to facilitate access to new educational and professional opportunities.
ETS Global offers a wide range of language assessments, including ETS' two well-known English proficiency tests - the TOEIC® test and the TOEFL® test - and in addition the Pipplet test, assessing oral and written skills of job seekers, employees, and learners, in 40 languages.
Let's go!
Rencontrez Jérémie, Managing Director
Job description
Main duties
As a test Security Manager your missions will include:
Leading the test security function in the EMEA region for ETS Global's offline and online test offerings.
The core duties of the team and function is to protect the integrity of ETS tests by identifying and investigating testing abnormalities and security breaches, including score validity and secure material violations. This includes ongoing projects to continuously improve the prevention, detection, and response capabilities.
Main responsibilities will consist of:
Manage the Test Security team and overlook all activities related to test security, this includes:
Team management: Setting and following up on team objectives & Assure that the team meets the agreed service levels
Improving current policies and procedures related to test security
Build statistical data models to detect potentially fraudulent activities and conduct thorough investigations
Work with third party vendors and partners and assure the quality of services and offerings
Conduct and lead virtual and possibly physical audits and/or observations to ensure test material receipt, security, storage, access, and compliance with test administration policies and procedures
Assure that all incidents for all regions and audit findings are properly logged and follow ups completed as per service levels
Identify and conduct investigations into material loss including stolen, lost, and compromised materials, and mis-delivery.
Provide training to employees and partners as necessary.
Work with the different department to assure that all decisions taken against test takers are valid and fair.
Provide management with regular reports and improve current reports and dashboards.
Travel and in some cases on very short notice.
Why ETS Global?
Join an international company with a meaningful mission, leader in the language assessment industry
Be part of a multicultural & very open-minded Team
Lots of possibilities to grow in many regions of the world and in a fast-paced environment
A hybrid work model: complete flexibility to work from home or in the office
A lot of benefits
A strong culture encouraging initiatives, based on trust, teamwork, and ownership.
Moments for sharing and having fun
Preferred experience
Preferred experience / Education / Job requirements
Skills
At least 5 years of experience in a quality and/or security setting in an international environment with proven record of team management experience
Minimum: Master's degree and at least 5 years of experience in Test Security
Proven team management skills , Self-motivated, flexible, takes responsibility and be able to work in a dynamic team as well as independently
Strong organizational and interpersonal skills with great attention to detail
Computer skills: – Microsoft Office Suite, strong Excel skills required Sales force usage experience Good data analysis skills using tools such as: Excel, VBA, power query, PowerBi, python, R…etc
Good understanding of the cyber security threats in general and mainly the ones related to remote testing
Experience in conducting investigations and data driven decisions
Experience working in an international environment
Experience working with cross functional teams
Languages required
Excellent written and verbal communication skills in English
French is a strong asset
Recruitment process
Interview with the HR Team
Interview with the Manager
Check references
ETS Global
Interested in this job?
Questions and answers about the job