The company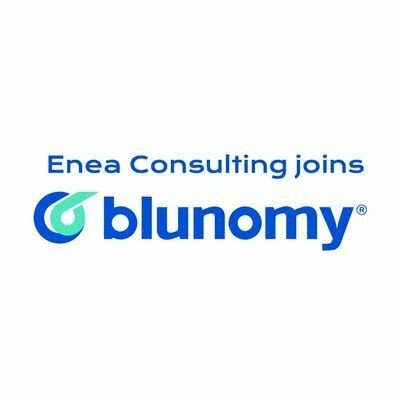 Blunomy (former page: Enea Consulting)
Environment / Sustainable Development, Strategy, Energy

From 50 to 250 employees
The job
Human Resources/Office Manager - Sydney/Melbourne
Part-time

 

Starting date:

Education:

Not specified

Experience:

Not specified
This position was filled!
Who are they?
Let's get right to the point: we believe the best is yet to come, if we put everything we have into inventing new rules for a new economy. We want to play a role in creating these innovative rules and tools, beginning with new ways to define what success is. So, who are we? We're the Blunomists: a unique breed of highly experienced business explorers and experts who provide the multidisciplinary skills that are so often fragmented today. We believe breaking silos is the only way to move towards a regenerative society that's decarbonized, circular and inclusive. 🌎
We are action-oriented and offer more than a consulting-only business model: we don't shy away from complexity, we work hand-in-hand with our clients and partners in the long term and we share the risks when it comes to success. From strategic advice to industrial partnerships and innovative data solutions, we strive to provide end-to-end transformations.
We're never happier than when we're pushing boundaries:
• Accelerating the go-to-market rate for promising and innovative technologies
• Transforming existing infrastructure into low-carbon and resilient infrastructure
• Switching from linear and global supply chains to multiple, circular, local, ethical and largely bio- sourced supply chains, while ensuring social cohesion
• Optimizing land use to respond to growing needs for food and housing, recreate biodiversity, produce bioenergy and capture carbon
• Ensuring that this period of increased attention on the environment creates a reduction in inequalities, with a particular focus on the development of essential infrastructure around the world
These are the transition bottlenecks that get us up in the morning. 🌅
Although we've already got plenty of incredible projects to work on, we're a growing organization. So, stay tuned in the coming months to find out more about us, and until then, feel free to send us your application!
Job description
About the job
Enea is looking for a Human Resources/Office Manager responsible for a range of activities in Australia and possibly across the APAC region, depending on your experience. You should be highly organised and autonomous as well as eager to help every team member to excel by creating an inspiring and healthy work environment.
Your day-to-day contribution can be discussed depending on your strengths and experience. Key activities may include:
Taking part in the recruitment process in Australia and potentially APAC (CVs and phone screenings, interview scheduling, hiring administration and contracts, etc.)
Handling HR-related activities and needs (welcoming newcomers, managing visa statuses, managing timesheets, etc.)
Managing office-related needs (ordering office supplies, managing IT suppliers and inventory, overseeing insurances, etc.)
Organising team building activities (team seminars, birthdays, end of year events, etc.)
Creating an inspiring, fun and positive work environment
Optional: Implementing our marketing strategy in Australia, including on social networks
Optional: Supporting project staffing and resourcing
We offer a flexible working arrangement with support to make your role at Enea a success.
Preferred experience
About you
As the ideal candidate, you will be personable, friendly and progressive to support the organisational effectiveness and efficiency of our growing team and offices.
More specifically, we are looking for someone with:
Experience as an Office Manager or a role in HR or recruitment
Strong communications and community building skills
Excellent people skills
Strong organisational skills (taking meeting minutes, identifying follow-up actions, etc.)
Autonomy, self-drive and the ability to think creatively
The ability to organise small events (lunches, after-work drinks, etc.)
Full working rights in Australia
Passion for energy transition and fighting climate change is a plus!
About us
Enea is a boutique strategy consultancy specialised in the energy transition. We help our clients seize opportunities and mitigate risks arising from the shift towards a decarbonised, decentralised, digitised and democratised energy sector. Our Melbourne office opened in 2016, followed by Sydney in 2020. We continue to grow the team across both offices.
Location: Melbourne or Sydney
Salary: Depending on experience
Work type: Part Time: 2-3 days/week (preferably spaced out, e.g., Tuesday/Thursday) to start with, to be reassessed regularly depending on activity
Starting ASAP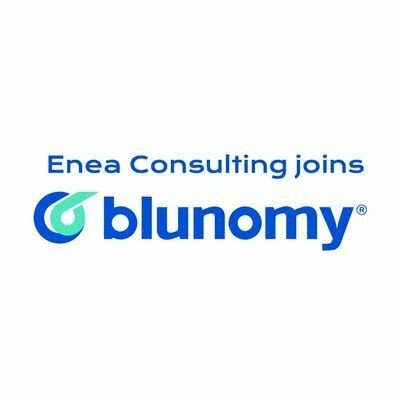 Blunomy (former page: Enea Consulting)
Interested in this offer?
Questions and answers about the offer
Share on LinkedIn

Share on Facebook

Share on Twitter