The company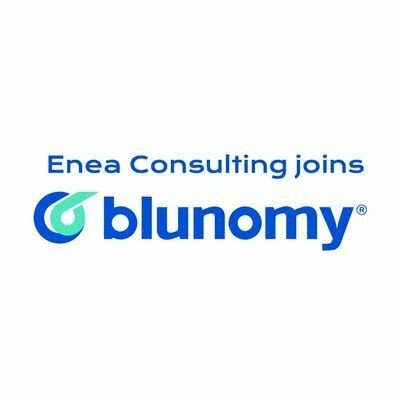 Blunomy (formerly Enea Consulting)
Environment / Sustainable Development, Strategy, Energy

From 50 to 250 employees
The job
Manager in Energy Transition - Sydney/Melbourne
Permanent contract

 

Starting date:

Education:

Master's Degree

Experience:

> 4 years
This position was filled!
Who are they?
Enea is a boutique strategy consultancy specialised in the energy transition and climate change. We help our clients seize opportunities and mitigate risks arising from the shift towards a decarbonised, decentralised, digitised and democratised energy sector. Our first Australian office opened in Melbourne in 2016, with Sydney opening in 2020. As a result of the continued success and growth of our business – we are looking for a suitably qualified manager to join our Australian team.
We work with clients across the energy value chain, including government agencies, network businesses, tech start-ups, energy retailers, financial institutions, investors and large energy consumers. Our client engagements cover topics such as renewable distributed generation, energy storage, hydrogen, energy efficiency, green gas, waste management, energy transition financing and energy access.
The successful applicant will join a high performing, diverse and global team of energy transition and climate change specialists across our offices in Australia, Paris, Hong Kong and Singapore. Our people come from a wide variety of backgrounds and experience, are open-minded and focussed on the future, united by shared values and passionate about sustainable development and energy access.
Job description
What you will be working on
1 - Project management and delivery
You will lead projects with varying levels of complexity, depending on your level of sen-iority. You will provide or contribute to providing final recommendations, ensure quality pro-ject delivery and assist clients as needed

You will supervise project teams of Consultants and/or Analysts, ensuring their up-skilling, coaching and development

You will be accountable for relationship management with both the client and other ex-ternal stakeholders throughout the project

You will ensure project KPI's are met (quality, timeline and cost), while maximising client satisfaction.

2 - Business development (depending on experience and seniority)

You will manage client relationships to better understand their needs, identify opportuni-ties for value creation, and promote Eneas expertise and competencies in strategic consult-ing within its areas of specialisation

You will manage and supervise commercial proposals. This will include proposing and drafting relevant methodologies for project completion

You will pro-actively seek and help to secure new business through ongoing client rela-tionships and by building and maintaining professional networks

You will meet internal KPI's for business development, revenue delivery and client satis-faction.

3 - Internal development/corporate (depending on experience and seniority)

You will develop further knowledge/thought leadership and know-how that enhance Enea's competitive advantage and professional reputation.

You will collaborate with Enea's team to ensure consistent delivery of high-quality work in alignment with Enea's values

You will develop corporate strategy, plans, organisation and/or process design and en-sure effective implementation, such as in communications, skill development, knowledge sharing and training.
Example projects:
National Bioenergy Roadmap - it will develop short and medium-term actions and demonstrate Australia's competitive bioenergy markets to grow the sector, similarly to the National Hydrogen Strategy
DER Network Impacts Analysis - power quality impact of increased DER penetration and cost-benefit analysis of various mitigation measures
Behind the Meter Technology Strategy – trends, impacts and strategic roadmap for an Australian distribution network service provider
Network Battery Storage Strategy – cost-benefit analysis, trial acceleration and strategic roadmap for an Australian distribution network service provider
Electric Vehicle Recharging Infrastructure (EVRI) Strategy – EVRI business model analysis and market entry strategy
Energy Storage Techno-Economic Analysis – technical and economic performance analysis of innovative energy storage technology, market segmentation analysis and hardware recommendations
Preferred experience
As the ideal candidate, you will be passionate about the energy transition, precise, rigorous and an excellent written and verbal communicator.
Role requirements
A minimum of 5 years' experience in a relevant industry (energy and/or strategy consulting)
Strong interest for energy, the environment and/or sustainable development.
Familiarity with Australian energy sector policy, regulation and the commercial landscape, industry experience within a commercial or consulting role will be highly regarded.
Technical skills: strong analytical skills, efficient use of MS Excel and PowerPoint
Functional skills: good verbal and written communication, critical thinking, comparative analysis and synthesis capabilities, respect of time constraints, intellectual rigor, curiosity, open mindedness, empathy and team spirit
Project management skills: proactive, autonomous and flexible attitude, organisational, planning and time management skills, proven experience of stakeholder engagement and management, both external and internal.
Commercial skills: Strong influence and leadership skills reflected by the ability to work effectively across a variety of clients demonstrating a proactive approach to ensuring client satisfaction and building strong relationships; demonstrated ability to sell and positively impact revenue growth, with strong commercial acumen.
Bachelor or Masters degree in a relevant field (e.g. engineering, science, commerce, finance, public policy)
To be eligible to apply for this position, candidates must be either an Australian citizen, permanent resident or have ongoing working rights in Australia (mandatory).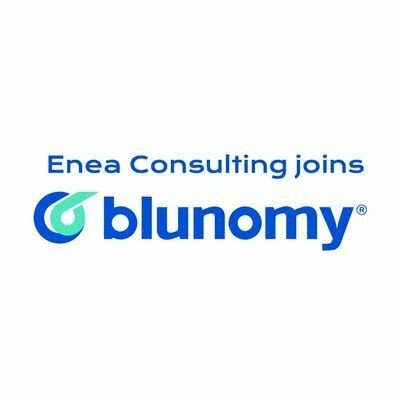 Blunomy (formerly Enea Consulting)
Interested in this offer?
Questions and answers about the offer