Learn more about Edwards Lifesciences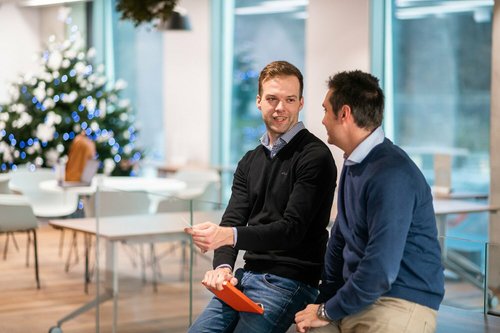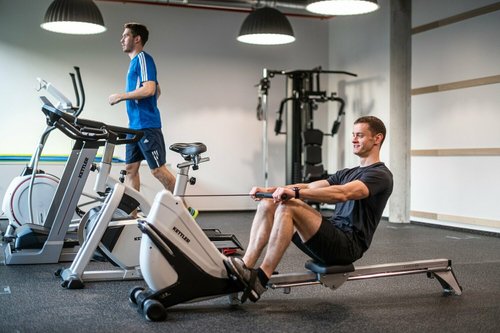 Heart is in the center of everything
Edwards Lifesciences is the global leader of patient-focused medical innovations for structural heart disease and critical care monitoring. They are driven by a passion for patients, dedicated to improving, enhancing and saving their lives.
There are more than 300 employees in the Prague business center, and more than 14,000 globally. The Edwards Prague office has a broad range of regional and global roles. The employee population in the Prague office is very diverse with more than 30 nationalities represented, therefore, English is the language spoken by all.
Joining Edwards means innovating, pushing boundaries and being creative while always putting patients first. It means solving challenges with colleagues who share a sense of urgency, optimism, and enthusiasm, colleagues who are focused on testing their limits and taking ownership. And it means that employees are empowered to get the job done by taking charge of their work, health and career.
They care for people & environment
Edwards' sustainability commitment begins with the company's Credo which guides its values, spirit and conscience.
They do not only commit to innovate their products reguraly and make sure it has the highest health and safety standards, they also conduct business all over the world with the highest ethical standards where they recieved "Wolrd´s Most Ethical Companies" award several years in a row.
The patient is the priority in everything Edwards does. Even such little details as waste recycling or using recycled paper, napkins, and even highlighters help create a better and healthier place for working & living. Edwards obtained the ISO 14001 certificate under which the company undertakes to care for the environment. They also try to take our planet into consideration while traveling. Although it inherently belongs to their line of work, if the situation allows it, they try to hold meetings over Teams rather than taking plane and unnecessarily pollute our air.
Innovation is at the core of Edwards and allows the company to produce the life-saving products and therapies that transform lives around the world. That's why Edwards employees surround themselves with people who aren't afraid to question the status quo or express a different point of view.
Edwards values its employees, partners and the communities in which they operate. They value investing in innovation that leads to transformative products and therapies. Edwards values are evident in the way they leverage talent to accomplish their goals. To ensure they are always advancing, they:
Surround themselves with people who have different points of view, people who push us to think differently;
Challenge themselves to keep things simple - it gives space to learn and grow;
Celebrate their successes and learn from failures.
They take Their Health seriously
In order to help patients, employees need to be healthy and fit themselves. Edwards has a robust Wellness program that aims to keep the employees both mentally and physically fit. This means they have a variety of fruits in their office available on daily basis. They have an on-site gym in which they run various group lessons and physical activities. Employees can benefit from regular massage treatment and preventive medical checks. On top of that they provide limited financial compensation for those who are on sick leave.
The company tries to improve personal development via offering variety of soft skills & professional courses. Employees are offered a wide range of benefits including stock option program, Pension plan and many more. Edwards thrives on getting involved and giving back to those in need and Employees take part in community and charitable events, such as Volunteer days, the wish-granting Christmas tree and many more.
Edwards is an American company, which is echoed in the culture. Employees help each other out, build strong relationships and spend time together outside of work. One example is that people from various groups in the office regularly organize events for the entire Prague organization. On weekends employees go rafting or hiking in the mountains together, and after work, they go out socially. Employees have a peer-to-peer recognition tool and can send a thank you for an outstanding performance with a monetary reward.
The company as well as the Prague office is growing at a rapid pace and brings a number of new opportunities. People in Edwards enjoy getting creative and coming up with new ideas. They welcome changes and challenges and wish to utilize them as best as they can. This allows the employees to thrive and grow, especially at the beginning of their career.
Questions and answers on Edwards Lifesciences