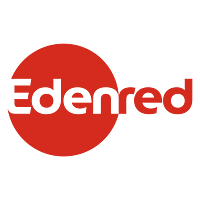 Edenred France
User Researcher (w/m)
Partial remote authorized
Education:
Master's degree
This position was filled!
Who are they?
Edenred is a leading digital platform for services and payments and the everyday companion for people at work, connecting over 50 million users and 2 million partner merchants in 46 countries via roughly 900,000 corporate clients.
Edenred offers specific-purpose payment solutions for food (such as meal benefits), incentives(such as gift cards, employee engagement platforms), mobility (such as multi-energy, maintenance, toll, parking and commuter solutions) and corporate payments (such as virtual cards).
True to the Group's purpose, "Enrich connections. For good.", these solutions enhance users' well-being and purchasing power. They improve companies' attractiveness and efficiency, and vitalize the employment market and the local economy. They also foster access to healthier food, more environmentally friendly products and softer mobility.
Edenred's 10,000 employees are committed to making the world of work a connected ecosystem that is safer, more efficient and more responsible every day.
In 2021, thanks to its global technology assets, the Group managed close to €30 billion in business volume, primarily carried out via mobile applications, online platforms and cards.
Edenred is listed on the Euronext Paris stock exchange and included in the following indices: CACNext 20, CAC Large 60, Euronext 100, FTSE4Good and MSCI Europe.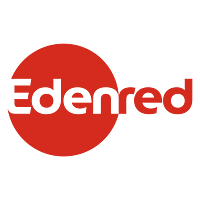 Let's go!
Rencontrez Vanessa, Responsable des Activités Sociales et Culturelles
Job description
YOU WILL VIBE WITH US
For a very ambitious agile-at-scale program, leveraging state-of-the-art ways of working & technologies that carries major business stakes, we are looking for a User Researcher.
Within this program organized in Feature Teams, as a User Researcher you will have major contribution to the Insights Capability (key role into fostering a client-centric culture), whose objective is to provide evidence-based insights. You will be in charge of creating and sharing actionable insights, to help your stakeholders take informed decisions at every step of the product lifecycle. You will report directly to the Lead User Researcher and will interact with Product Managers, Product Owners and Product Designers.
As User Researcher, you will:
Support the Lead User Researcher for building up the Insights Capability and make it evolve according to the program's needs

Lead and execute user researches in France with a various set of qualitative and quantitative methodologies, both on B2B and B2C types of personas

Lead and coordinate user research in other countries (mainly Europe), via local agencies or local Edenred researchers

Bring agile approaches to deliver insights at the pace of the program and to various types of product (web sites, mobiles apps, payment products, etc.)

Identify & work with reliable partners to support recruitment across all countries and research field & analysis

Manage insights repository & finds innovative ways to share insights within the program

Collaborate with product people & designers to make sure insights are transformed into action that bring value to our various types of clients
We love working with each other because we have built a culture that suits us well:
Happy: Where there is a will, there is a way. Having a positive disposition allows us to achieve great things and to support each other.
Helpful: Always looking for ways that you can help others.
Curious: It is essential that you have a passion for learning. Technology changes daily, and life has a way of constantly raising the bar.
Preferred experience
WE WILL VIBE WITH YOU
You could be our next teammate if:
You have minimum 2 years of working experience leading qualitative and quantitative UX research. A Proven experience of successful management and delivery of research on medium to large-scale agile programs. A past experience with a banking / fintech product or digital payment product is a plus.

You have experience adopting a wide range of research approaches & tools, ideally including non-conventional research methods with populations that are challenging to recruit.

You have excellent planning and organizational skills with ability to manage and own multiple competing priorities.

You are critical thinking, and you are detailed orientated.

Fluency in both oral and written English (international teams); other languages appreciated (French, Spanish, Polish).

You share our program values: Speak your mind, Trust, Winning spirit and Fun.
Apply now and Vibe with Us!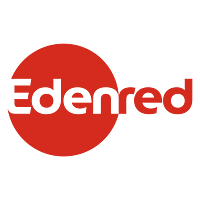 Edenred France
Interested in this job?
Questions and answers about the job