ECENTIME
HR & Finance Specialist Trainee
Internship

 

Puteaux

Occasional remote authorized

3 years of college

< 6 months
The company
ECENTIME
Mobile Apps, Marketing / Communications, AdTech / MarTech

From 50 to 250 employees
The job
HR & Finance Specialist Trainee
Internship

 

Puteaux

Occasional remote authorized

3 years of college

< 6 months
Qui sont-ils ?
Eux, c'est ECENTIME 一分钱
Ils ont un rêve: celui d'un monde où les gens peuvent faire des achats intelligents. Un monde où des gens comme eux vivant dans un pays étranger aiment enfin faire du shopping comme un local, ils trouvent une histoire, ils trouvent un coupon, ils trouvent une recommandation personnelle et ils trouvent des amis.
Par contre, ils ne vont pas te mentir, il y a du boulot. C'est pourquoi ils cherchent des personnes investies, créatives et hyper enthousiastes comme toi pour les accompagner dans l'aventure.
Car depuis 2017, ils n'ont pas chômé. Avec 3,5 millions de touristes par an en France et 800 000 Chinois vivant ici, 76% d'entre eux se disent stressés de parler dans un magasin ou de trouver un produit adapté à leur besoin. Ils ont décidé de s'attaquer au sujet en commençant par cette opportunité. Résultat, ils ont créé la seule plateforme 100% gratuite, 100% en ligne qui aide à trouver toutes les marques et produits locaux. Ils sont plus de 60 employés, ont accompagné plus de 3000 partenaires, ils sont au service de plus de 1,2 M d'utilisateurs et ils ont ouvert quatre bureaux à Paris, Xi'an, à Düsseldorf et à Barcelone.
Ils voient les choses en grand : une équipe bouillonnante d'idées aux quatre coins du globe, un avenir où toute notre vie dans les achats n'est qu'un clic et un voyage de découverte.
Prise d'initiative, débrouillardise et autonomie sont les maîtres mots chez ECENTIME. Ils recherchent des gens qui développent une culture internationale, un amour des chiffres, avec un soupçon de révolution dans l'air.
Si vous êtes passionnés, bienveillants et entrepreneurs, si vous voulez en savoir plus sur la culture chinoise et asiatique, n'hésitez pas à nous rejoindre !
Visiter le profil
Rencontrez Yalan LI, head of AM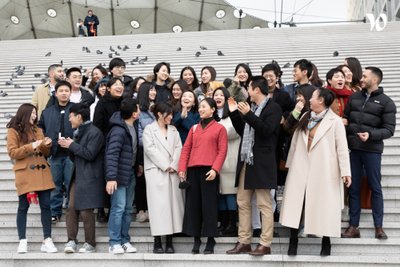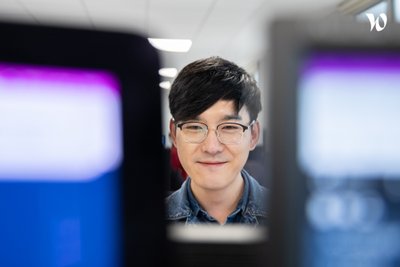 Rencontrez Yanis, Business developpement manager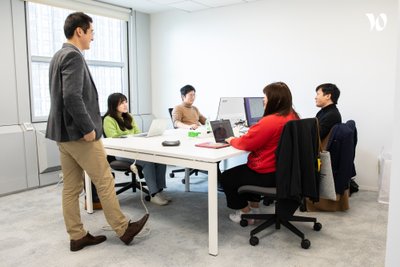 Descriptif du poste
Job Description
负责发票开具、财务统计、账务处理等公司日常财务工作;
协助HR Manager完成部分人力资源相关工作;
办公室内资源的管理和分发协调,以及办公室内物品的采购与补足;
IT Support;
---
Responsible for the daily financial work of the company such as invoice issuance, financial statistics, accounting processing, etc;
Assist HR Manager in completing part of the HR-related work;
Coordination of the management and distribution of resources in the office, as well as the procurement and replenishment of items in the office;
Profil recherché
Preferred Experience
工作认真负责态度端正,效率高,执行力强;
乐于团队合作和沟通,有责任心;
适应能力较好,踏实肯干;
有过财务工作或学习的经验,能熟练使用各种Office办公软件;
有一定IT知识;
法语英语流利;
Working with a conscientious and responsible attitude, high efficiency and strong execution;
Loving teamwork and communicate, with a sense of responsibility;
Good adaptability, working seriously;
Have experience in financial work or study, and be proficient in using Office software;
Have some IT knowledge;
Fluency in French and English;
Additional Information
合同形式:实习(有转正机会)
Location:Grande Arche, 92800 Peteaux, Paris线下办公
入职时间:ASAP
Contract:internship(have the opptunity to be long-term contract)
Location:Grande Arche, 92800 Puteaux, Paris Work in the office
Start date:ASAP
ECENTIME
Interested in this offer?
Questions et réponses sur l'offre
Add to favorites

Share on Twitter

Share on Facebook

Share on LinkedIn