The company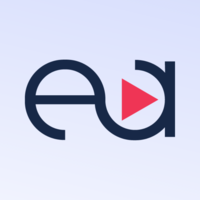 EasyMovie
Média, SaaS / Cloud Services, Télévision / Production audiovisuelle

From 50 to 250 employees
The job
iOS Developer
Permanent contract

 

Paris

Occasional remote authorized
À propos
EasyMovie's mission is to assist global enterprises transform the way they share knowledge at a peer to peer level across their organization.
Through structured video storytelling, the EasyMovie knowledge sharing platform makes it easy for anyone in any business to quickly and easily produce content to share their story, their knowledge, their thoughts, and their passion, all while making stronger personal connections. By integrating both a SaaS portal and a mobile app, and the use of customizable storyboards to easily create, manage and promote any business narrative, the EasyMovie platform removes all of the common barriers to producing and sharing employee generated content at scale.
As video knowledge sharing is becoming a necessity for enterprise businesses, our business is scaling quickly. Founded in 2013, EasyMovie has become the premier solution for employee generated video content production for several internationally recognized brands.
Our product
EasyMovie has focused on solving challenges for large operations, thinking of video from a collective stand point (as opposed to a focus on individual creation). For this reason, we have designed:
a SaaS platform: that provides centralized admin controls to manage users, approval workflows, graphic charters, branding elements, image right waiver management, subtitles, including multilingual subtitles, and most important customizable storyboards
a mobile app: where any employee in the company is following a structured narrative provided by the pre-programmed storyboard which may easily create videos consistently in only a few minutes, without having any technical competency.
Descriptif du poste
Our solution:
Our mission is to make all our users autonomous in their creation of video content.
To this end, our efforts are focused on three topics:
1/ The autonomy of the individual user who does not want to develop creative or technical skills
2/ Scalability, or how to guarantee technical, graphic and editorial homogeneity on the scale of large groups.
3/ The security of the architecture to meet the requirements of our customers and guarantee the security of our customers' data.
Technical team & organization:
Within our technical team, we have:
A Mobile team (Swift / Kotlin)
An API team (GraphQL, microservices Go 1.15)
A platform team (VanillaJS, React, Styled Components)
A video team (C/C++)
A QA team
The tech team is divided into 4 agile product teams that are organized around 2 week sprints. Our developers are very involved in the design of the product and work on a daily basis in collaboration with the product managers and product designers.
The role:
We are looking for an iOS engineer who will take an active part in the development of new features of our iOS application being focused on our users' experiences.
Responsabilities:
Development of new functionalities: focus on user experiences and user requirements
Work around topics related to the video such as: help modules for filming quality dailies (detection of problems with blur, brightness, sound, etc.), automatic video editing from the phone, editing customization (transition, music, effects, text, etc.), enrichment of the video capabilities by following the new features of the phones (dual cameras, video formats, AR, etc.)
Participation in the implementation of continuous integration (CI/CD)
Participation in strategic technical decisions
Technical stack:
iOS (Swift 5)
Architecture: MVVM
API: GraphQL
Cloud infrastructure: AWS
Tools: Jira, Bitbucket, Confluence, Sentry, Bugsee
Profil recherché
What we are looking for:
Graduate of a master's degree from an engineering school
1 to 3 years of experience on native iOS mobile applications with significant experience on Swift
A first startup experience
An ability to deliver functionalities, with a rigorous focus on technical quality (tests, logs, analytics, etc.) but above all functional.
A willingness to participate in the reflection around the product and to carry projects and functionalities with high value
Mindset wanted:
Teamwork: learning from and to others
Pragmatism: liking to solve problems in the simplest possible way.
Learning: wanting to learn and develop skills in a technology that you may not necessarily master.
Humility: being able to question one's own work.
Proactivity: being an active and collaborative member of the team while being able to take responsibility for a project.
Why you'll want to work at Easymovie:
Opportunities to learn and participate in the implementation of new technologies.
The opportunity to participate in team meetings & events
Attractive remuneration (depending on profile)
Possibility of teleworking
Lunchr Card
100% reimbursement of the transport ticket
Attractive mutual (Alan)
Clear, rapid and varied possibilities for development
If you feel that you have demonstrated the role requirements shown above and have a passion for what we do, click on apply, we'd love to hear from you!
Découvrez l'équipe de EasyMovie
Ce contenu est bloqué
Le cookie Youtube est obligatoire pour voir ce contenu
Questions et réponses sur l'offre
Add to favorites

Share on Twitter

Share on Facebook

Share on LinkedIn
We thought these articles might interest you
Get inspired with this selection of articles