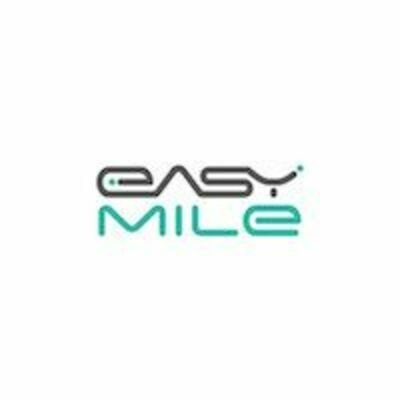 EasyMile
Global Pre-Sales Engineer (m/w/d) - Working student - Berlin
Work-Study

 

(6 month(s))

Education:

Bachelor's Degree

Experience:

Not specified
The company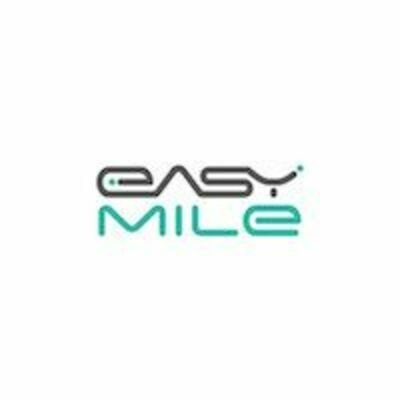 EasyMile
Shipping and Ground Transport, Mobility

From 250 to 2000 employees
The job
Global Pre-Sales Engineer (m/w/d) - Working student - Berlin
Work-Study

 

(6 month(s))

Education:

Bachelor's Degree

Experience:

Not specified
Who are they?
EasyMile provides industry-leading software and complete solutions for driverless mobility and goods transportation.
We partner with blue-chip manufacturers to autonomize their vehicles with our award-winning technology. It is built on safety-by-design and ready for deployment today.
Our people mover solution, the EZ10 driverless shuttle, connects transport in both private and public locations, and is 100% electric. For material handling, our TractEasy tow-truck offers cross/indoor-outdoor ground transportation 24/7 at factories and industrial sites. We have a powerful fleet management and supervision system, and are continuously growing our portfolio, working on more vehicle types with our adaptable software.
Clients include the world's leading transport operators, city authorities, airports, corporations, business parks, universities, car manufacturers, logistics centers and industrial sites.
We have investors who are also technical partners for a powerful technology roadmap.
EasyMile's team is made up of close to 280 highly-skilled experts specializing in robotics, computer vision and vehicle dynamics.
We are looking for highly motivated people to build the road ahead and invent solutions to challenges never met before. Creativity and perseverance is your attitude? We are looking for you!
Benefits
An ambitious and meaningful mission
Brand new office in the heart of Prenzlauer Berg
Free non-alcoholic beverages
Teambuildings, events for Christmas and EasyMile anniversary, and many other occasions to meet your colleagues: EZtalks to share your passions, sport, games…
Find out other good reasons to join us on our career page!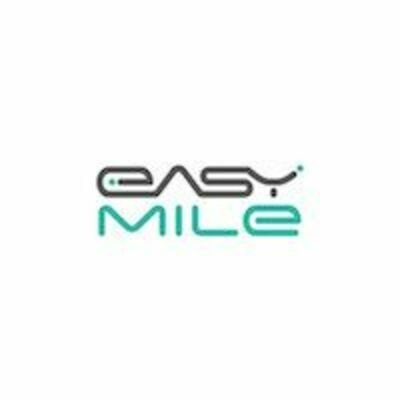 Visit the profile
Meet Arnaud, Head Of Safety Critical Embedded Systems

Meet Florian, Project Manager
Job description
Type: Working student, 6 months
Time allocation: maximum 20h/week, every week
Location: Berlin (Germany)
During the past few years, EasyMile has build up a respected passenger transportation project portfolio in Europe. Given the young industry for autonomous driving technology, ensuring quality-oriented project creations and building the safest projects in market leading quality are key drivers for EasyMile's Pre-Sales Engineering department.
We are searching for a Global Pre-Sales Engineering Assistant, supporting the full value chain from early steps in a sales cycle of an autonomous driving solution up to the preparation of the final negotiation for lighthouse projects with EasyMile's technology.
Your focus will be on EasyMile's passenger transportation solutions with following future responsibilities:
Qualification of sites for EasyMile's technology: Prepare site visits and result documentation, reporting and internal processing
Support the global Pre-Sales Engineering department in managing bids and the preparation of RFQ/RFP responses
Monitor and qualify sales opportunities in various dimensions together with the Pre-Sales Engineers
Support the creation and submission of projects eligible for grants, based on EasyMile's autonomous driving technology
Shape, create and refine processes within the Pre-Sales Engineering department
Preferred experience
There is no typical profile at EasyMile, we all come from different backgrounds and that is what makes us strong!
Do not hesitate to apply if you are motivated and interested by innovative transportation and technologies.
As you will work in collaboration with various teams in Berlin and Toulouse, you will thrive in this position if you like working autonomously combined with the ability to speak up and you enjoy engaging others. You are a generalist who enjoys being at the interface of technical, financial, organisational and legal questions and requirements, to bring forward EasyMile's technology.
We are looking for:
Bachelor students in their second year or Master students in their first year in a STEM-discipline or Industrial Engineering
Excellent written and verbal communication skills in English. Fluency in French or German is a must, in both would be a plus
Experience in the creation and submission of project proposals
Good spatial imagination and knowledge in geography, first steps with relevant tools (GIS, maps)
Teamwork and good interpersonal skills, customer-oriented
Desirable:
First experience in simulation (MATLAB, Simulink or similar)
Skills in Fleet Management
Knowledge about New Mobility technology and Autonomous Driving
Knowledge about today's global mass transportation market
Recruitment process
Call with the recruitment team
Meeting with the team
Interview with the manager and the recruitment manager
All our offers are open to candidates with disabilities and all genders
By applying to this offer, you consent that your personal data (including but not limited to your first name, surname, phone number, email address, and resume) will be processed by EasyMile during the whole recruitment process, in compliance with all applicable law including the General Data Protection Regulation UE 2016/679. You can exercise your rights at privacy@easymile.com and, if appropriate, make a complaint to the BfDi on www.bfdi.bund.de.
Indem Sie sich auf dieses Angebot bewerben, erklären Sie sich damit einverstanden, dass Ihre persönlichen Daten (wie Name, Vorname, Telefonnummer, E-Mail-Adresse und Lebenslauf) von der Firma EasyMile für und während der gesamten Dauer der Einstellung verwendet warden, im Einklang mit allen geltenden Rechtsvorschriften, einschließlich der allgemeinen Datenschutzverordnung UE 2016/679. Um Ihre Rechte auszuüben können Sie sich an privacy@easymile.com wenden und gegebenenfalls eine Beschwerde bei der BfDi auf www.bfdi.bund.de einreichen.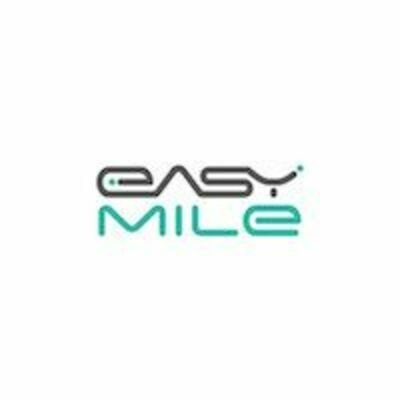 EasyMile
Interested in this offer?
Questions and answers about the offer