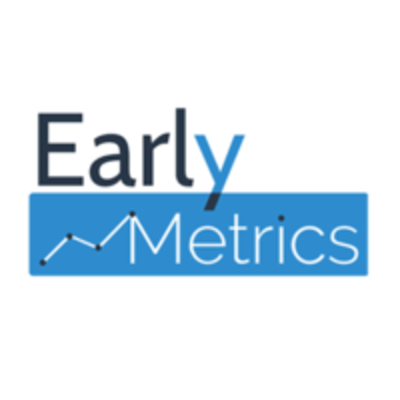 Early Metrics
VC Analyst - CDI
Occasional remote authorized
Education:
Master's degree
This position was filled!
Who are they?
Early Metrics produces ratings and research to empower a changing economy. As an independent rating agency, they have developed a scientific methodology to reliably evaluate both qualitative and quantitative metrics in startups and SMEs. Moreover, they identify emerging technology trends across multiple industries. They, therefore, provide the right tools for decision-makers from funds and corporates to discover, qualify and engage with the best innovative players.
Early Metrics has rated +3500 European and international startups for over 280 clients among which several CAC40 and FTSE100 companies.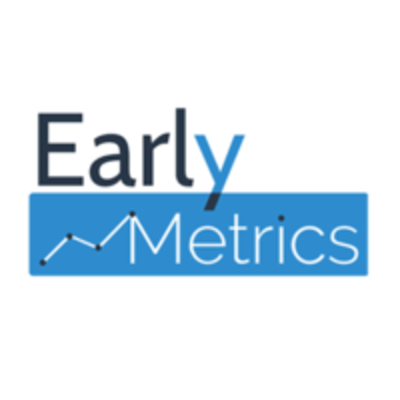 Let's go!
Meet Antoine BASCHIERA, CEO & Co-founder
Job description
What you will do:
You will enter the venture ecosystem in an international company with a unique position in the innovation and startup world! As a VC Analyst, you will be integrated into a young, ambitious and passionate team.
You will take an active part in increasing our database of +4,000 rated startups and in providing our Fortune 500 clients and investors with great insights on the most dynamic startup ecosystems.
You will be trained to be rapidly autonomous and responsible for leading research on innovation topics and ratings of young and innovative companies for clients from different sectors (transport & mobility, energy, advisory, aerospace & defense, retail & FMCG, pharma & healthcare…)
Your main tasks will be:
1-Market research:
Contribute to the production and delivery of our market research products (macro analysis, understanding of the innovation trends, startup selection, identification of the corporate initiatives on the market, etc.) in direct contact with our clients
Screen the ecosystem in order to identify the best startups to enrich our database
Identify top tech/innovation trends to anticipate the market evolutions and support the Ops department in their understanding of the ecosystem
Produce content (market research, blog articles, white papers, etc) for our digital platforms
2-Ratings:
Prepare and lead rating interviews with local and international entrepreneurs
Produce financial and extra-financial analyses, based on a strong and backtested methodology you will be trained to follow
Lead face-to-face presentations in front of key decision makers, in close collaboration with our Account Managers
Preferred experience
Who you are:
Education: Graduated from one of the Top Business or Engineering schools
Previous successful experiences in innovation, strategy or operations (e.g. consulting firm, startup incubator or accelerator, open innovation department, etc.), with proven client-facing experience and good analytical skills
Appetite for and good knowledge of the international startup ecosystems
Previous experience in corporate finance / VC / PE is a plus
Language: Bilingual in English and French (mandatory)
Also, people say that you have:
Strong synthetic and analytical skills
Strong ability to understand complex markets and innovation challenges
Good knowledge of the startup ecosystem
Digital and tech curiosity to leverage with our database and digital tools
Strong communication skills: ability to speak in front of key decision makers
Excellent organisational skills and capacity to work efficiently in full autonomy
Ambition to join a fast-moving environment
You recognise yourself in our corporate values: collective ambition, empowerment, and respect!
Date: April 2023 (flexible starting date)
Recruitment process
3-rounds interview process:
1- HR interview to get to know each other
2- Practical interview around a business case to move forward
3- Last interview with one of the Co-founder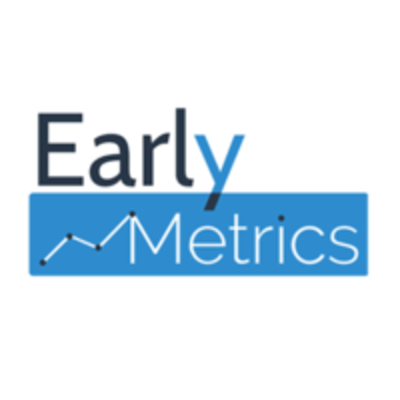 Early Metrics
Interested in this job?
Questions and answers about the job