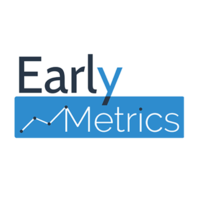 Early Metrics
Junior full-stack Engineer
Permanent contract

 

Starting date:

 

Salary between €35K and €41K

Anywhere

Occasional remote authorized

Master's Degree
The company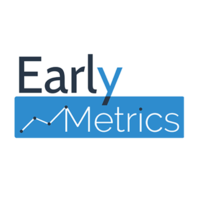 Early Metrics
The job
Junior full-stack Engineer
Permanent contract

 

Starting date:

 

Salary between €35K and €41K

Anywhere

Occasional remote authorized

Master's Degree
About
Early Metrics produces ratings and research to empower a changing economy. As an independent rating agency, they have developed a scientific methodology to reliably evaluate both qualitative and quantitative metrics in startups and SMEs. Moreover, they identify emerging technology trends across multiple industries. They, therefore, provide the right tools for decision-makers from funds and corporates to discover, qualify and engage with the best innovative players.
Early Metrics has rated +3500 European and international startups for over 280 clients among which several CAC40 and FTSE100 companies.
Job description
Imagine having a key role to expand and digitalize Early Metrics' activities?
By joining our newly created digital department, you will be at the very heart of our international organization, working closely with our CTO and our Developers.
With a wide range of responsibilities, you will be crucial in improving the efficiency and accuracy of our operations through a dedicated platform by: implementing efficient algorithms, leveraging internal and external data to automate, improving parts of our rating processes, industrializing machine learning models, and boosting sales with new and improved products.
You will also be working closely with many internal smart stakeholders: FR & INT Analysts, Methodology Analysts and Marketing Experts.
Your main tasks will be, among other things:
Maintain and improve our web platform: back end, front end and external API,
Develop algorithms leveraging our data in line with our product strategy,
Develop new platforms and tools to automate parts of our rating process and extend topline activities,
Work closely with our Product Owners to address their needs using Scrum methodology,
Interact with our Data Scientist to leverage machine learning models in an automated process.
Preferred experience
Who you are:
Graduated from a Master's degree from top tier engineering schools,
Minimum 1 year of experience in a similar position, with a first strong exposure to the coding in a fast growing environment,
Strong and recognized experience in web stack (e.g. Angular, React, Node.js…),
Proficient with coding standards and common patterns (recursion, OOP, typical front end and back end architectures…).
Also, people say that you are:
Keen to take on new challenges, but to challenge yourself and others to find the best solutions,
Excited to take initiatives to improve tools and processes until they are perfect,
Resourceful and able to adapt to various contexts,
Highly adaptable, willing to find a good balance between pragmatism to make things work, and rigour to ensure your work is sustainable,
You finally recognize yourself in our corporate values: collective ambition, empowerment and respect!
Position ideally based in Paris or London, but open to a full-remote position.
Why join us:
We have a young and diverse team,
We are a scaleup with an international presence and global ambition,
We encourage every employee to take an active part in developing the company,
We provide our employees with the resources and support to achieve their personal goals and improve their skills,
We offer autonomy and flexibility thanks to our work-from-home policy,
We are based in the heart of Paris and London,
We value our team's happiness and organise regular activities outside of work.
Early Metrics is committed to achieving workforce diversity in terms of gender, race, nationality, disability status, age, culture and all other socio-demographic factors. We encourage all those who feel qualified for a position to apply, including those with disabilities. We examine all applications following non-discrimination principles, with a focus on each applicant's skills and experience. This policy applies to all procedures within Early Metrics, including recruitment, compensation, benefits, promotions, terminations and all terms of employment.
Recruitment process
3-rounds interview process:
1st interview to get to know each other
One online test to assess your coding skills
2nd interview to get to know the CTO and share your technical vision
3rd interview with one of the Co-founders
Meet the team
This content is blocked
Youtube cookies are required to show you this content
Questions and answers about the offer
Add to favorites

Share on Twitter

Share on Facebook

Share on LinkedIn