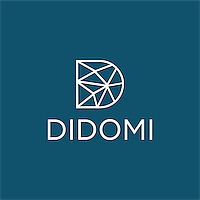 Didomi
Demand Generation & B2B Marketing Manager
Permanent contract

 

Starting date:

 

Paris

Occasional remote authorized

Bachelor's Degree

> 3 years
The company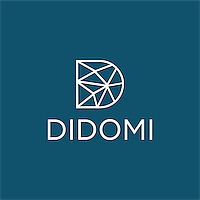 Didomi
SaaS / Cloud Services

From 15 to 50 employees
The job
Demand Generation & B2B Marketing Manager
About
Didomi est une solution SaaS permet aux entreprises de se conformer aux réglementations sur la protection des données personnelles comme le RGPD, CCPA et ePrivacy. Ils utilisent la technologie pour apporter l'automatisation et l'indépendance aux professionnels de la protection de la vie privée dans le monde entier.
Leur plate-forme intégrée offre une vérification et une surveillance automatisées de l'état de conformité, la collecte et la gestion des consentements des utilisateurs à l'échelle et une console de gestion de la confidentialité facile à utiliser. Leur solution est implémentée sur des milliers de sites web et d'applications mobiles.
Didomi a été fondée en août 2017 avec un premier tour de financement. Ils aident plus de 30 000 sites web et applications mobile dans 18 pays dans leur gestion du consentement !
Ils grandissent rapidement et sont toujours à la recherche de personnes talentueuses et qui parlent anglais pour rejoindre l'aventure !
Job description
We are looking for a motivated, well-rounded, smart B2B marketer to help Didomi become a globally leading player in consent & preference-management. We operate on a SAAS model and our clients (web & app publishers, digital marketing professionals, brands' CRM departments, data protection officers, ecommerce agencies…) are choosing us because they need a trusted, innovative partner to help them manage their audience & customer data.
We need YOU to grow our lead- and demand-generation return on investment. We have a fantastic digital and content team, but sometimes fall short of our ambitions in generate high-quality demand from it, feed our opportunity pipeline, and optimize whatever should be optimized to move down the funnel and eventually generate revenue (closing is done by our Sales teams).
This will involve a wide variety of tasks - because we are heavily investing in digital marketing - including…
Know our products, technology, content and target personas by heart
Propose a lead nurturing strategy, for which you will have wide autonomy
Structure and manage our PRM (Hubspot) in sync with our CRM (Salesforce)
Improve our email and advertising nurturing to convert leads into opportunities
Participate in content-driven demand generation efforts across channels you will select
Propose demand-generation opportunities with in-house stakeholders, clients & partners
Improve our already smoothly operating tech stack, from lead generation to closing
Set-up and run reporting on results & KPIs, use your intelligence to challenge us regularly.
In essence: You will own our funnel to turn into a (better) demand-generation engine. You will work for our Business Development Representatives and Sales teams, who are craving for MQLs to turn into business.
Preferred experience
We are looking for someone who is creative and analytical, who has B2B business acumen and will raise the level of our demand generation efforts. You should know how B2B marketing works and how it brings value to organizations, beyond being just a "budget spender" or a "content distributor".
Channels and formats are important, but results are even more!
You should have excellent knowledge of what drives demand-generation in B2B: retargeting, website optimization, email nurturing, account-based marketing, marketing automation, lead scoring, CRM management… We are not yet using all of the above, but it's highly likely that you will, in a very near future, in your role as B2B marketing manager.
Please send us a résumé with some key achievements you have delivered so far. Ideally, you have a degree in business and experience in tech. Also tell us what attracts you at Didomi specifically.
As long as you speak French and English (any additional language will be greatly appreciated, especially Spanish or German) and are motivated to join a fast-growing tech startup with global ambitions, please apply.
We want a curious, open-minded and digitally savvy person to join us. If you feel like you can own this at Didomi, please apply.
Recruitment process
Short interview with Head of Marketing
Small case study focused on Didomi, presented to the Marketing team
Interview with a co-founder (VP Sales, CEO, or both)
Questions and answers about the offer
Add to favorites

Share on Twitter

Share on Facebook

Share on LinkedIn
We thought these articles might interest you
Get inspired with this selection of articles