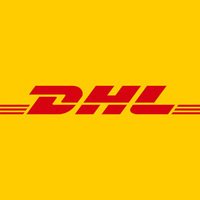 DHL Express
Buyer / Purchasing Support with French and English
Smlouva na dobu neurčitou 

Ostrava
Společnost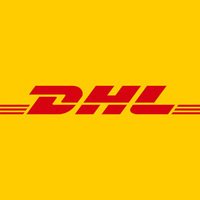 DHL Express
Logistika

Od 250 do 2000 zaměstnanců
Nabídka
Buyer / Purchasing Support with French and English
Smlouva na dobu neurčitou 

Ostrava
Tato pozice byla obsazena!
O společnosti
Expresní přeprava zásilek…
… to je to, co dělají. To je to, kým jsou. Posláním DHL je přepravit zásilku co nejrychleji k zákazníkům po celém světě a udělat vše proto, aby byl zákazník maximálně spokojený. Denně odbaví 13 tun zásilek a v období Vánoc je to skoro dvakrát tolik. V Česku se s nimi potkáte především prostřednictvím žluto-červených dodávek. Zásilky doručují letecky po celém světě. DHL je proslulé tím, jak skvělí lidé tam pracují. Jsou na to náležitě pyšní a jako firma dělají vše pro to, aby byli zaměstnanci pyšní i na DHL. Tím nejdůležitějším jsou lidé a vztahy mezi nimi. Zakládají si na týmové spolupráci, protože jako jednotlivci nezmohou v jejich oboru zhola nic. Všichni fungují jako jeden tým (u nich říkávají "as one"), pomáhájí si a… no, jsou prostě taková žluto-červená rodina.
Popis pozice
Would you like to be a part of the company that wherever you are in the world, you're never far from one of vans, trucks, warehouses, scooters, planes, boats or your colleagues? At Deutsche Post DHL, we connect people, improving their lives across 220 countries worldwide and offer unparalleled expertise in logistics solutions as well as international mail services. In our Purchasing Department we are responsible for processing of purchase orders and we ensure that business purchasing needs are fulfilled through a high level of automation. Learn more about us on this video: https://www.youtube.com/watch?v=Ive7NQsx75s Would you like to contribute on this? If this is something what interest you, read on:
YOUR TASKS WILL BE:
Processing purchase requests, ensuring mandatory information is included. Actively drive the use of procurement catalogues. Daily support and process the requirements/orders in the ordering system (e-tool). Communication with business requestors, ensuring request is properly specified and documented. Searching for new suppliers and communication with existing suppliers. Matching purchase requests with existing contracts and preferred vendors. Ask for competitive bids (according the purchase policy) for requested. goods/services (without a framework contract) and analyze them based on price quotations, quality, delivery terms and specifications. Negotiate small value contracts if applicable.
Maintain good relationship with suppliers and internal Business Partners and solve day-to-day problems
Generate required reporting, analyze reports and identify catalog improvements
Co u nás získáš
Flexible working hours with possibility of occasionally working from home upon agreement.
Possible further career development.
International team of 40 team members sorted in 3 teams.
Competitive salary package + benefits.
Vítané zkušenosti
Minimum 1-2 years of experience in Customer Services or in a similar role.
Excellent verbal and written English and French language skills.
Fully computer literate, with a solid knowledge of MS Excel, MS PowerPoint.
Enjoy communication and interaction with people.Enjoy working with data and detail oriention.
Otázky a odpovědi ohledně nabídky
Add to favorites

Share on Twitter

Share on Facebook

Share on LinkedIn
We thought these articles might interest you
Get inspired with this selection of articles